Gift Ideas for the Grill Master
Jordan Parrish

Grilling is more than just preparing delicious food, it's a hobby and a skill. We all have a passionate griller in our lives. Whether their grill of choice is a gas grill, charcoal kettle grill, charcoal kamado grill, or an electric grill they need to have the proper BBQ tools to really complete their setup. That's why we've come up with a list of Gift Ideas for the Grill Master in your life.
BBQ thermometers are a grilling necessity. If you're slow smoking a brisket for overnight on a kamado grill or searing steaks on an infrared grill, it's important to be aware of the temperature of your food to ensure that you don't overcook or undercook anything. Most BBQ thermometers now have Bluetooth technology, adding to the extreme convenience of a grill thermometer.
These Bluetooth BBQ thermometers, such as the Weber iGrill, will alert you when your food has reached the desired temperature. Simply set your desired temperature, plug in your BBQ thermometer to the food, and go about your day. The thermometer will alert you when it has reached your desired temperature and then you're all set. It's as simple as that! Whether you're shopping for yourself or looking for a gift for an avid griller, be sure to check out our selection of BBQ grilling thermometers for the ultimate grilling convenience.
It's important for every griller to have a reliable set of tongs & a grilling spatula. This may seem obvious, but having a spatula and pair of tongs made to withstand the high heat of a grill is definitely something every griller needs to have.
From flipping juicy burgers with a spatula to gently removing veggies from a grill rack with tongs, BBQ masters aren't complete without these outdoor cooking essentials. Saber and Weber have made it easy for grillers by selling BBQ toolsets, which include a pair of tongs, spatula, and fork. We sell a variety of BBQ toolsets and are proud to offer some of the biggest brands in the grilling industry, such as Weber and Saber.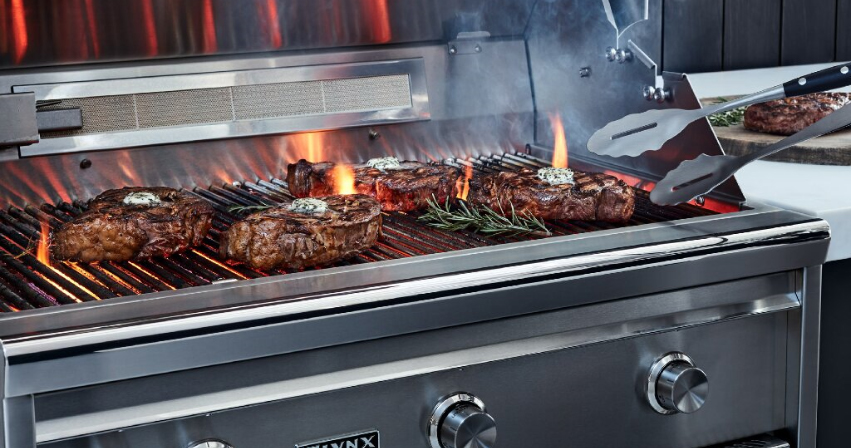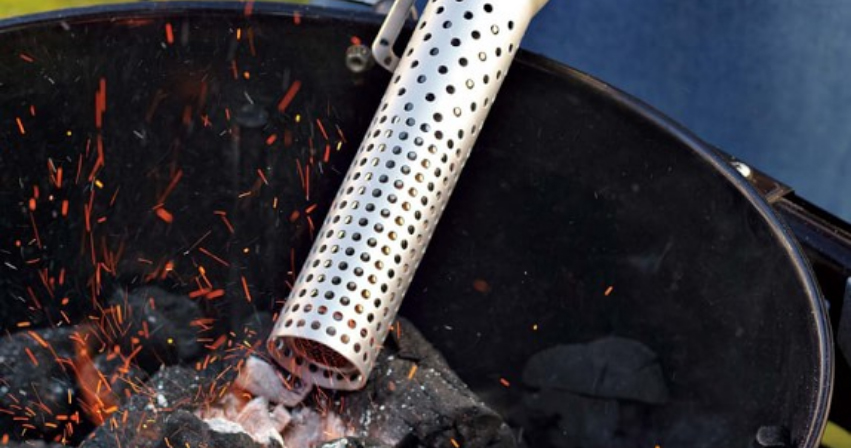 Charcoal grilling is an art that requires patience, skills, and proper BBQ tools. There's nothing quite as tasty as smoke-infused flavorful food grilled on a charcoal grill. In order to produce this food, you need a way to start your charcoal grill's fire. We offer a variety of premium natural charcoal from top brands like Kamado Joe and Primo. Natural lump charcoal is perfect for kamado grills and kettle grills and burns for hours. When it comes to lighting your charcoal, there are a couple of options. A chimney starter is a popular approach, it requires a little bit of patience but is an effective way to light your charcoal grill.
The quickest and most convenient way to light your charcoal is with an electric fire starter, such as the Looftlighter Fire Starter or the Kamado Joe Blow Lighter. These are both electrical fire starters that are made to light charcoal quickly and efficiently. Simply plug in your electric fire starter, press it up against the charcoal, and wait for the starter to produce sparks onto the charcoal. The sparks will then progress into a flame. Do this on several charcoal pieces around your grill, and you'll be good to go! Electric fire starters are a quick, convenient way to light charcoal and make for an excellent gift for charcoal BBQ enthusiasts.
Whether you're shopping for a Grill Master during the holidays, for a birthday, or are choosing to give a gift "just because", we have the perfect gifts for them. If your Grill Master already has a BBQ thermometer, grilling toolset, and a fire starter, be sure to check out the rest of our grilling accessories from top brands in the grilling industry, such as Kamado Joe, Weber, Saber, Primo, Hestan, Alfresco, and Lynx.