Outdoor Furniture Trends for 2017
Casual Market Chicago is a yearly event bringing together the biggest names in outdoor living. From furniture to fire pits, the newest designers and most established brands come together under one roof providing loads of inspiration for the next outdoor season.
Our team was at the show and brought back some fantastic imagery of what you can expect to see on the hippest patios in 2017. Here are some of our favorite looks and trends to watch.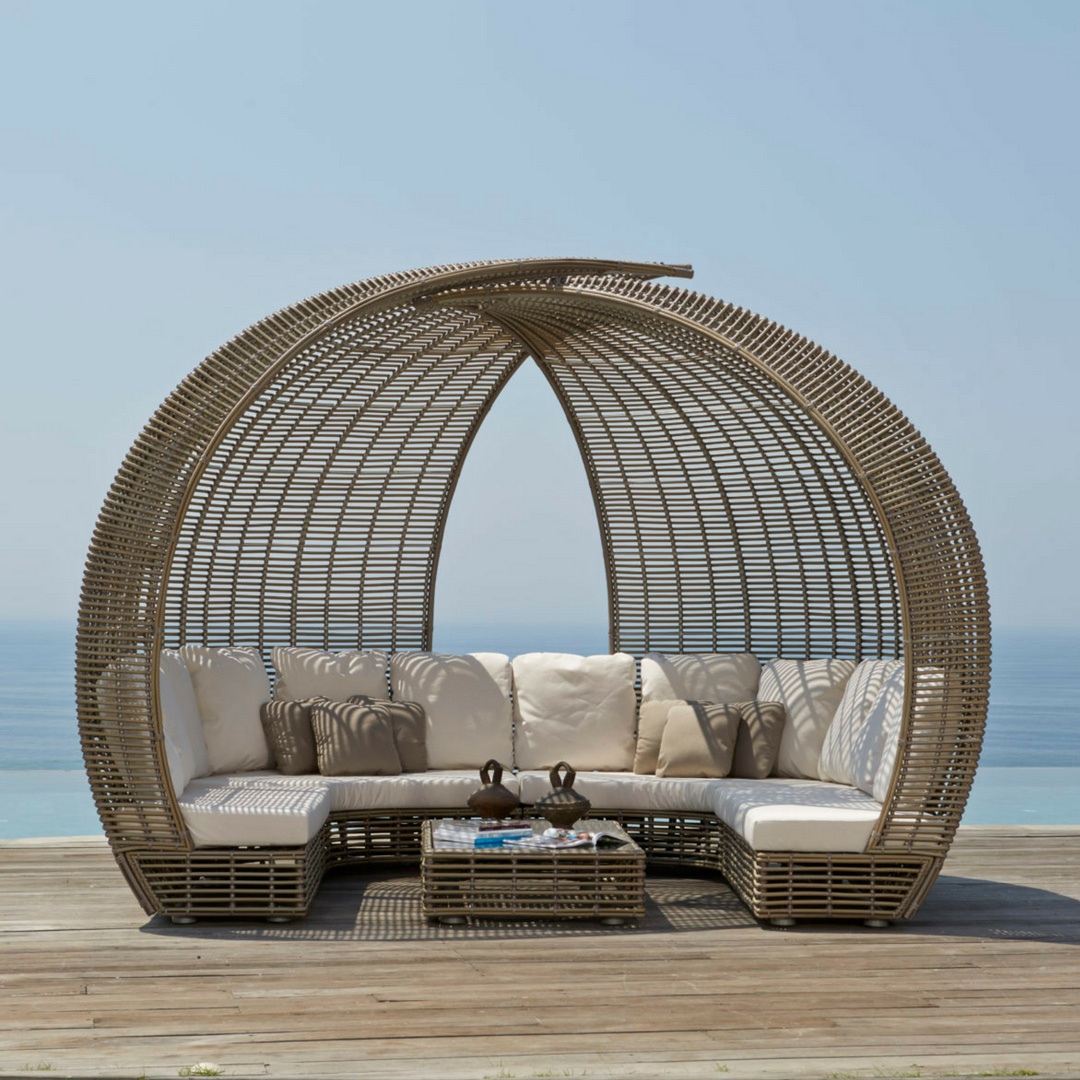 Cabana style was big with lounges and even entire sectionals getting covered treatment. This large U-shaped sectional by SkyLine made quite a splash at the show.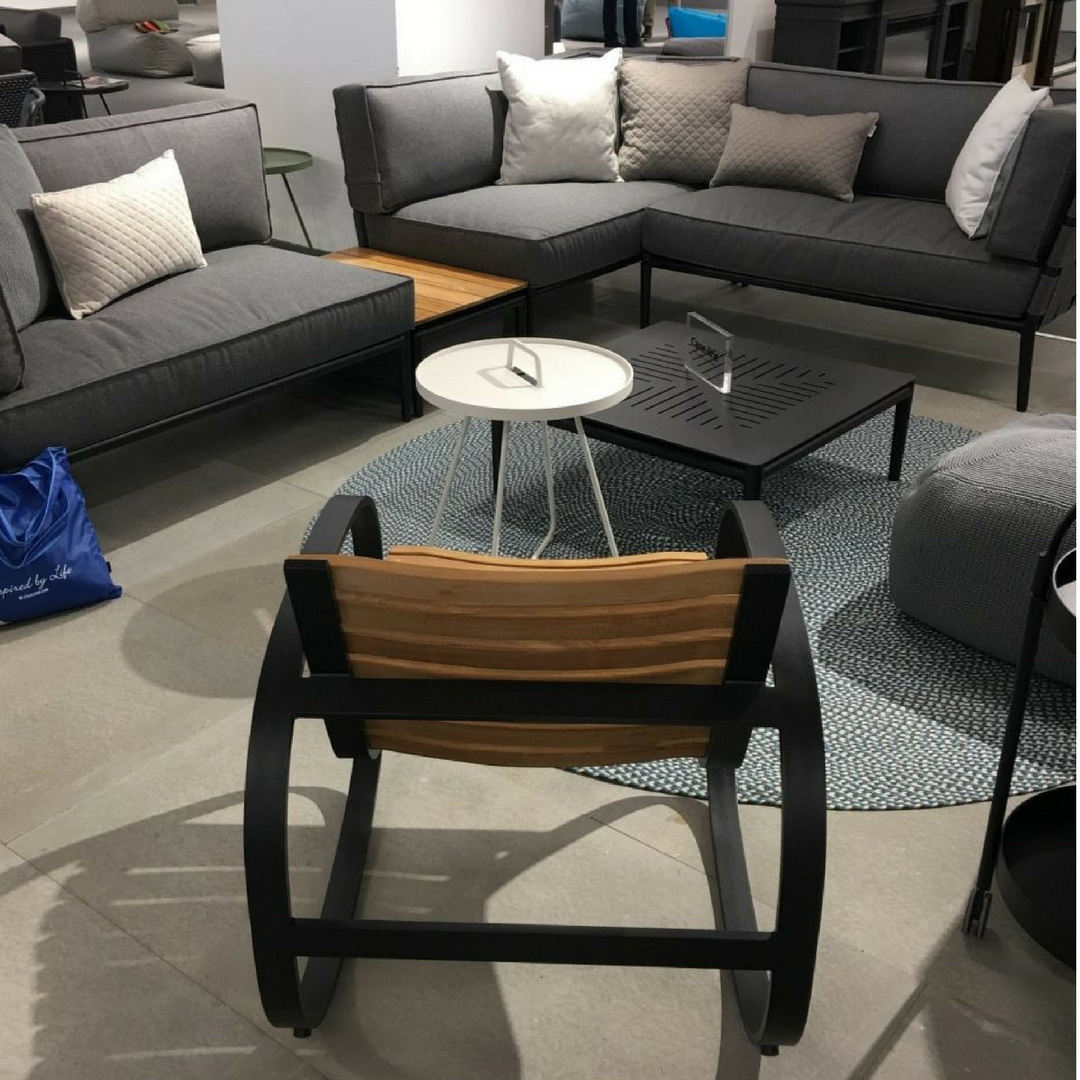 Mixed media and modularity were the "M" words continuing the major trends from last year. Powder-coated aluminum frames mixed with upholstery and teak accents to create some of the sleekest and most comfortable looks around.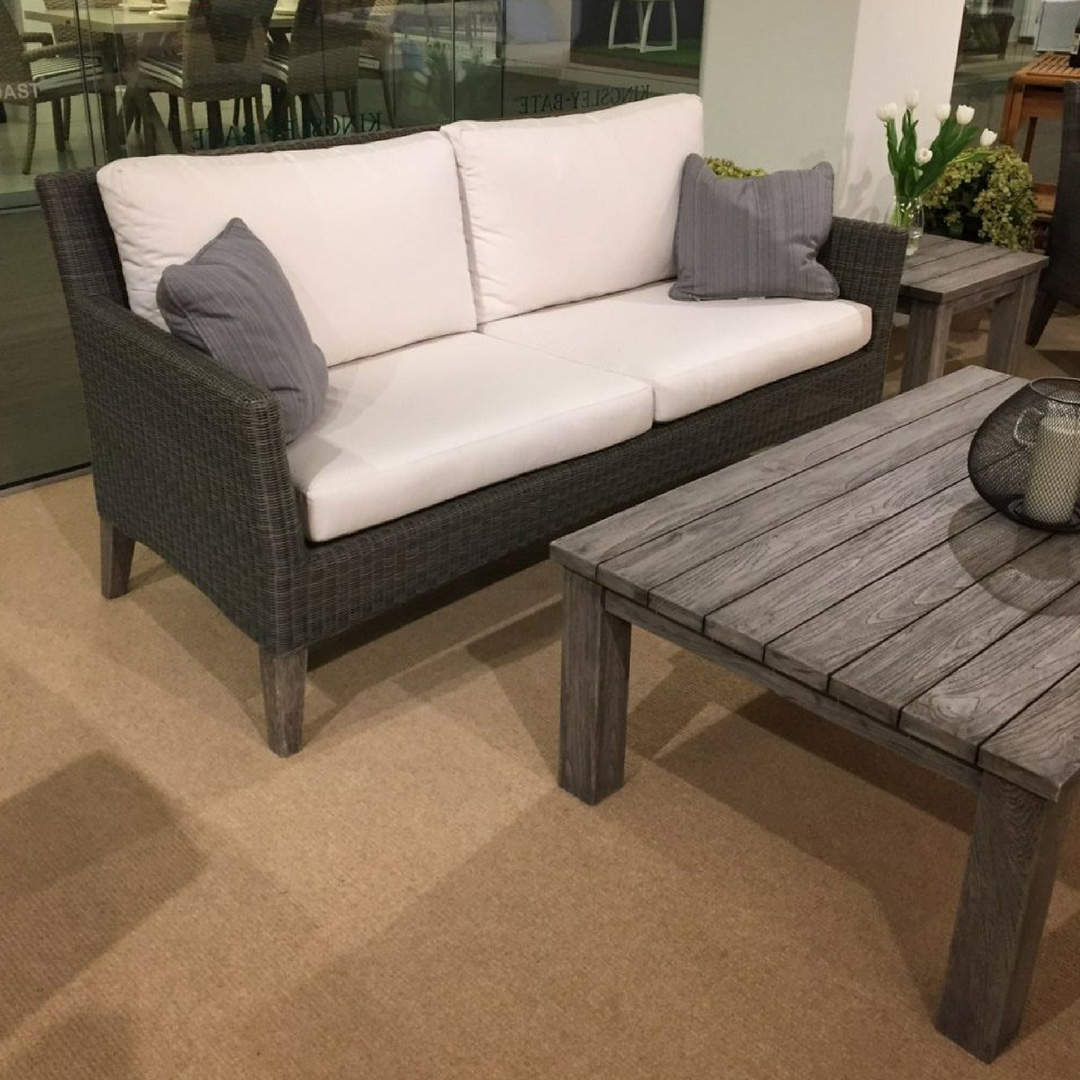 Wicker was elevated with leggy looks that raised interest and added mid-century appeal. The addition of a love seat to the Kingsley-Bate Paris Collection adds versatility to this already popular suite.
While furniture cushions continue to trend towards neutrals, color came through in both expected and unexpected ways. Plush outdoor rugs, like these by Liorra Manne, brought both indoor comfort and abstract washes of color in blues and greens.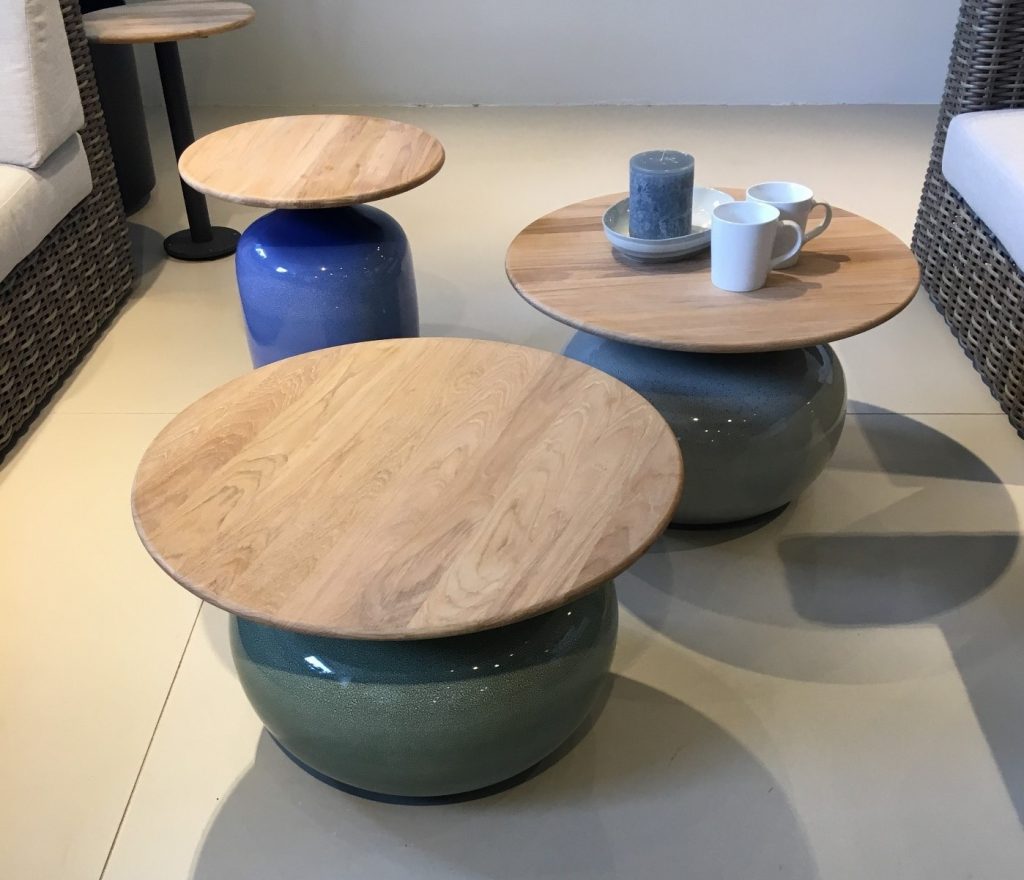 More pops of color in blues and greens were found with these unique ceramic table bases topped with teak by Gloster. A grouping of these tables make the perfect spot to rest your coffee, newspaper or a glass of wine while lounging in their deep seating.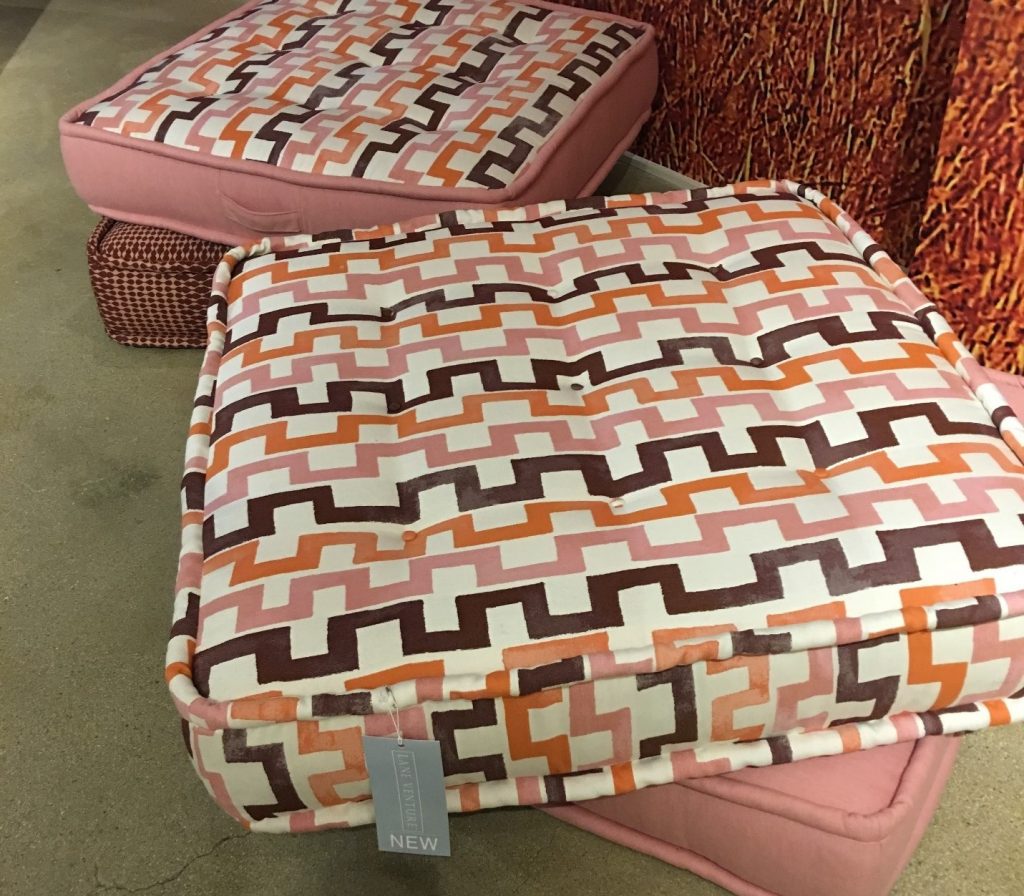 Throw pillows in all-weather fabrics were on display in a variety of colors and textures. These oversized floor cushions add instant seating when you're entertaining a crowd.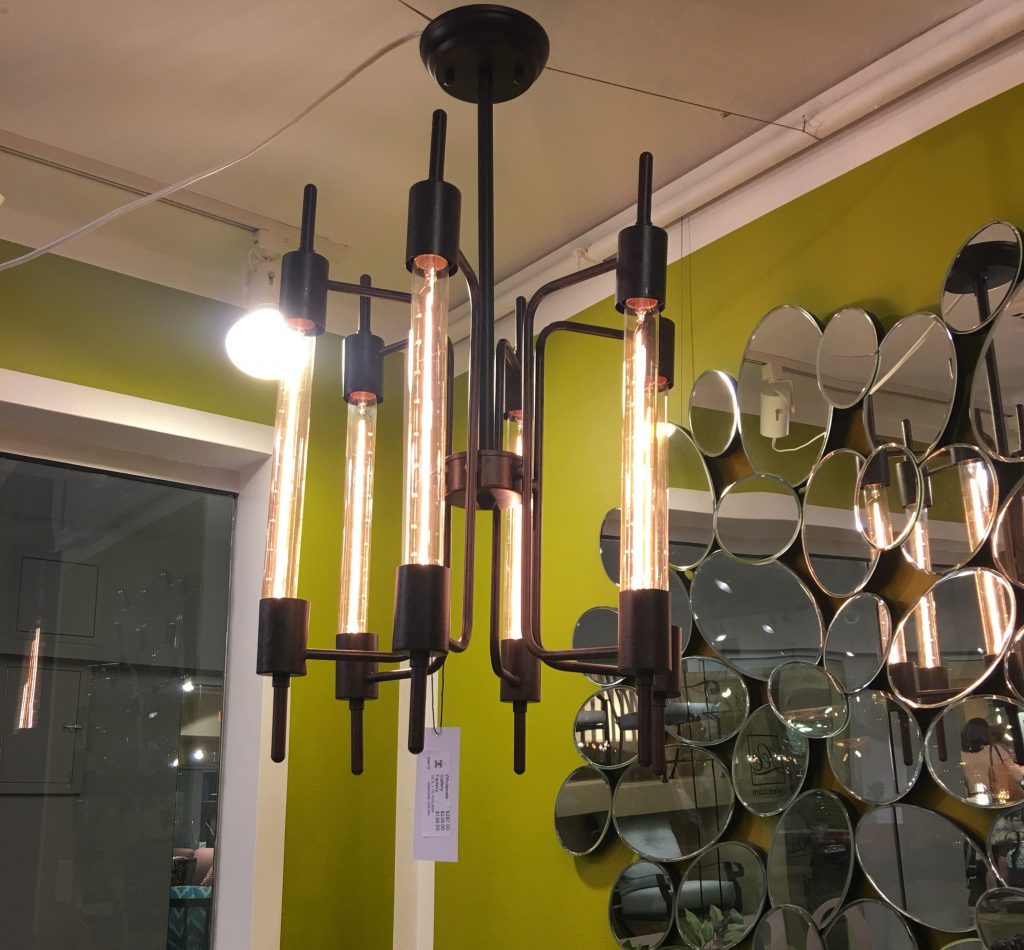 Outdoor lighting and decorative elements were elevated to with finishes and styles you would expect to see indoors – creating exquisite touches that could be used indoors or out.