Safe and Social: Patio and Backyard Entertainment Ideas You'll Love
Katie McKenna O'Leary

Backyards are versatile. Whether you are looking to host a sophisticated soiree or family-friendly movie night, you can think of your outdoor living space as a blank canvas for entertaining ideas. One night, your backyard entertainment area can be used to host a wine and cheese night with friends while the next it can transform into a cinematic gathering place with kiddos, fairy lights and popcorn—the options are endless. With some creativity and planning, you can make your yard a haven for safe and social entertaining. We've rounded up some of our favorite backyard entertainment ideas to get your creative juices flowing.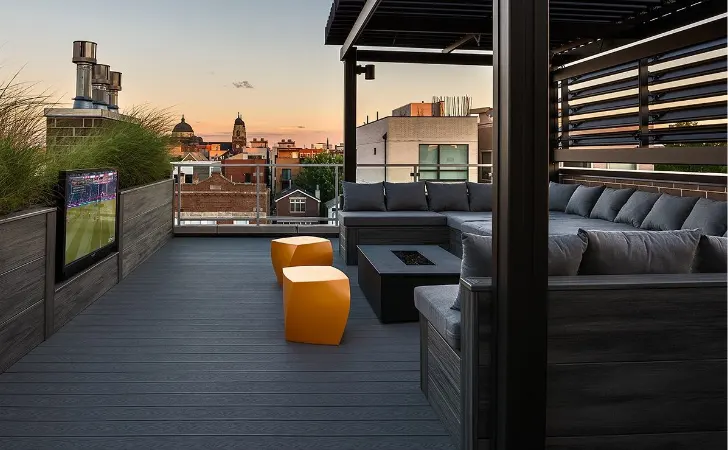 Host a Backyard Movie Night
Watching outdoor movies is a classic activity for kids and adults alike, which is why it's among our favorite backyard entertainment ideas. One big pro is that an outdoor movie night can be as simple or stylish as you please. Whether you throw up an old bed sheet or invest in an outdoor projector, movie nights under the stars offer a magical setting for gathering with friends. We suggest styling your movie night by putting out outdoor area rugs and throw pillows for people to sit on.
If you want to offer seating off the ground, consider placing a couple of poufs in your setup. Putting lights in any trees near the projector and serving drinks out of galvanized steel buckets are other ideas for giving your movie night a trendy touch.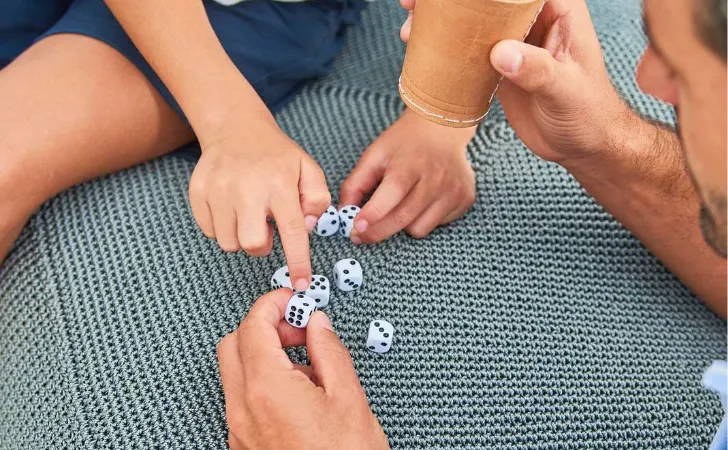 Plan a Game Night—Patio Style
Another one of our favorite backyard entertainment ideas is hosting an outdoor game night. Game nights are crowd pleasers and bringing the party outside is a great way to make use of your outdoor space. Corn hole, Jenga, horseshoe and Spikeball are a few favorite lawn games that your friends are sure to enjoy.
To set yourself up for success, plan the games you're going to play ahead of time and invite the appropriate amount of people. If you want to go all out, get creative with how you serve finger foods and drinks. Alternatively, keep the night low-key by asking your guests to bring small dishes. Be sure to place some Adirondack chairs around your yard to provide seating for lively spectating.
Throw a Succulent Potting Party
This backyard entertainment idea is a wonderful way to incorporate your green thumb into entertaining. To host a succulent soiree, you'll need an array of succulents, soil, simple terracotta pots and decorative sand.
Set up a station where your guests can choose their container and succulent to plant. Any plant lover will love sitting on your patio and spending the night planting and potting away. Consider serving herbal cocktails to complement the evening.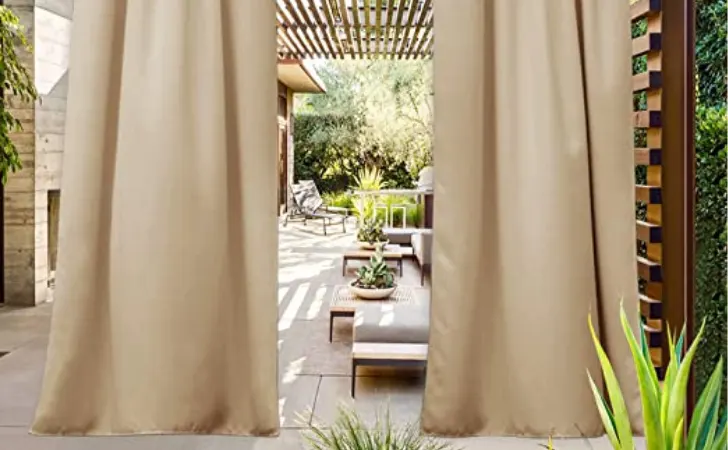 Create a Resort Vibe with Outdoor Curtains and a Poolside Bar
Bringing resort relaxation and design to your backyard will elevate your outdoor entertaining. There's nothing like a poolside bar or airy, private cabana—and they don't have to be an airline ticket away. Another great backyard entertainment idea is to create a resort feel in your yard. Transforming your pergola into a serene oasis with outdoor curtains will create an outdoor living room that is beautiful and intimate—your guests will love it. You can also bring the luxurious feel of your favorite pools to your own. Having a poolside bar and outfitting your pool with high-quality floats will take your pool parties to the next level.
There are few things that beat hanging with friends eating smoky food in a truly whimsical outdoor setting. The secret to outdoor entertaining lies in transforming your yard into a getaway that is private, elegant and comfortable. With these backyard entertainment ideas, you can elevate your outdoor entertaining this season. For additional tips on outdoor entertaining and maximizing your backyard entertainment area, follow us on Instagram or subscribe to our email list.