The Best Fire Pit for Your Outdoor Space
Jordan Parrish

Most people have fond memories of long summer nights spent roasting marshmallows over an open fire in someone's backyard. An outdoor fire pit is a luxurious feature that has an amazing ability to bring people together. The joys of outdoor living aren't limited to summer barbecues though; a fire pit table is perfect for entertaining in the spring and fall, they act as a stylish centerpiece and comfortable spot to enjoy conversation around the fire.
Increase Space for Guests and Special Events
The beauty of a welcoming patio or backyard space is augmented by the lively flames of a fire pit. Family holidays spent on the patio chatting and enjoying the ambiance of an open fire leave a warm impression for years to come. These fond memories aren't limited to summer festivities, of course. Naturally, summer celebrations are best enjoyed with an evening by the fire, but who doesn't love a winter gathering with warm open fires or a spunky Halloween celebration with adventurous décor and mystical flames? In colder months, it may seem like you'll have to close the patio, but with some creative heating, it's easy to transform your outdoor space into a festive space. While parties are enjoyable events, some weekends are best spent at home with just the family. Children enjoy picnics on the patio and, after the little ones have gone to bed, your outdoor space can be transformed into a romantic getaway for two. Just about everyone enjoys a good fire, whether it's surrounded by pleasant strangers or just a few close friends or family members. If your backyard is feeling a little bland, installing a new fire pit could be just the thing to add elegance and warm welcomes to your living space.
---
How To Choose the Best Fire Pit for Your Space
The variety of fire pits is extensive enough to suit anyone's needs and financial constraints. Choices range from compact fires to the versatile fire pit table, which includes convenient ledges for snack trays or for resting cold toes. While the most common fire pit, and the one most people think of, is of the traditional wood-burning variety, you can choose from many kinds of fires, including elegant glass fires and classic stone pits that leave you without the hassle of storing wood and cleaning up soot. When choosing your new outdoor fire pit, you'll notice that there are many options. You can get permanent installations or compact portable systems. Fuel can vary as well. It's essential to consider size, color, shape, and convenience.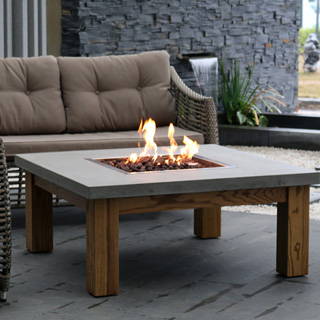 A fire pit table is perfect for entertaining. Not only does it provide a convenient space for placing gleaming decor, but food and beverages gain a mysterious gleam from their proximity to the light. This kind of fire requires a large space and dedicated fuel source.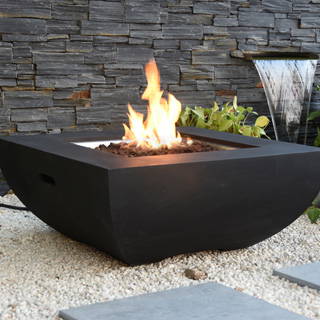 Compact liquid propane fire pits are perfect for small spaces or areas where the fire pit may need to be moved out of the way so that the space can be used for other purposes. The convenience of a propane tank makes these great for last-minute dinner plans.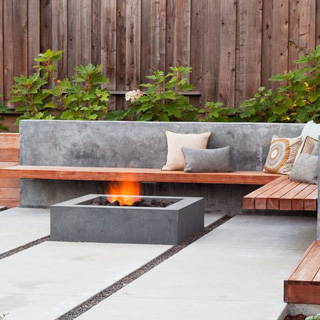 Built-in fire pits are unique in their sturdy grandeur that stands just a step above their more portable counterparts for durability and value. While all fire pits work about the same, a built-in pit can add significant value to your home if you decide to sell it. In the meantime, a built-in pit becomes a powerful centerpiece for your backyard or patio.
Once you know what kind of fire pit would work best for you, there are still many options for style and cost. As long as you choose a fire pit that you find aesthetically pleasing, it's sure to be the best option for you.
Finding the best fire pit can be exciting. Whether you choose an extensive backyard makeover with a built-in pit perfect for large holiday gatherings or an elegant fire pit table for just close family and friends, you'll be adding value to your home and increasing the quality of your time spent around your outdoor fire pit.