"Be the best version of you. Be proud of who you are. And don't hold back."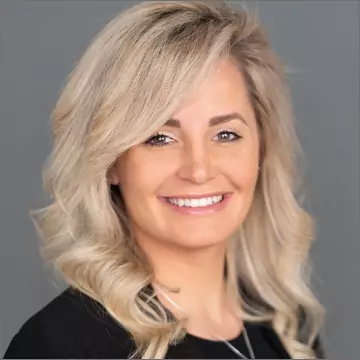 Meet Alix Beverley, AuthenTEAK's Director of E-Commerce and resident Chief Creative Problem-Solver. "Being creative in the modern world doesn't mean that you just create; it also means that you're an entrepreneur," says Beverley, who studied Fashion Marketing and Management, with a minor in Business, at the Savannah College of Art and Design.
At AuthenTEAK, Beverley leads the Marketing, Creative, Project Management, Catalog Management, and Engineering teams, guiding both creative and analytical business decisions. "All of the things that I do are the things that I've been passionate about," she says. "When I started crunching numbers in college I was like, "This is it. I was meant to do this.' And when I'm creative, there is this freedom that I feel."
HANDPICKED BY ALIX
"There's an additional layer of appreciation when it comes to furniture that makes me so happy." — Alix Beverley
GLOSTER'S FERN COLLECTION
The Fern collection by Sebastian Herkner calls back to nature, combining teak and woven outdoor rope, which creates a soft, textured finish.
Shop the Fern collection
POVL OUTDOOR'S CHARLY COLLECTION
Geometric silhouettes convey modern luxury in POVL Outdoor's Charly collection. When it comes to this exclusive-to-AuthenTEAK brand, long-lasting materials and classic styles are the stars of the show.
Shop the Charly collection
GLOSTER'S BAY COLLECTION
Designed by Danish designer Henrik Pedersen, Gloster's Bay collection features purposefully reclined silhouettes, evoking a sense of immediate relaxation and laid-back luxury.
Shop the Bay collection
CANE-LINE'S OCEAN COLLECTION
Featuring lightweight aluminum framing and soft cushions, the Ocean collection combines modern design with traditional craftsmanship. The result: airy furnishings that are both sturdy and sleek.
Shop the Ocean collection
---
AUTHENTEAK CELEBRATES WOMEN'S HISTORY MONTH
Celebrated in March, Women's History Month is an annual declared month that highlights the contributions of women to events in history and contemporary society. Women's History Month commemorates and encourages the study, observance and celebration of the vital role of women in American history. In honor of Women's History Month, AuthenTEAK is celebrating the women who make our company great every day.
Here, we spoke with Alix Beverly, AuthenTEAK's Director of E-Commerce and resident Chief Creative Problem-Solver, about her professional and personal journey and what it means to to empower women—not just during Women's History Month, but every day.