---
The name NatureKast is synonymous with beautiful outdoor kitchens and we are serious about maintaining that legacy. We are proud to introduce our weatherproof cabinets designed to perfectly complement the award-winning Galley Workstation. Pictured here is our latest Contemporary doorstyle in TeakKast Russet Mocha with matte black trim finish, one of our many alluring finishes and enticing door styles.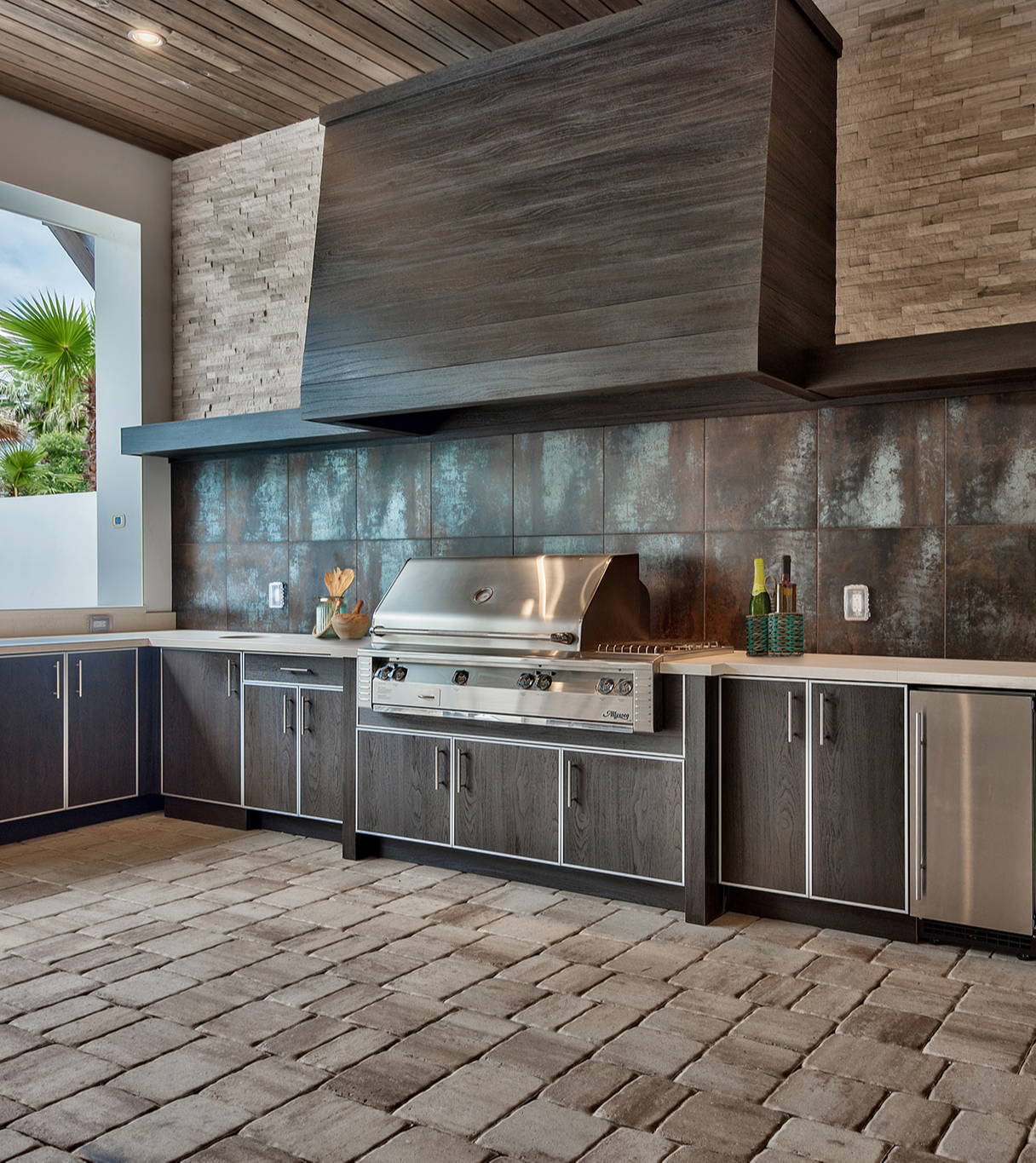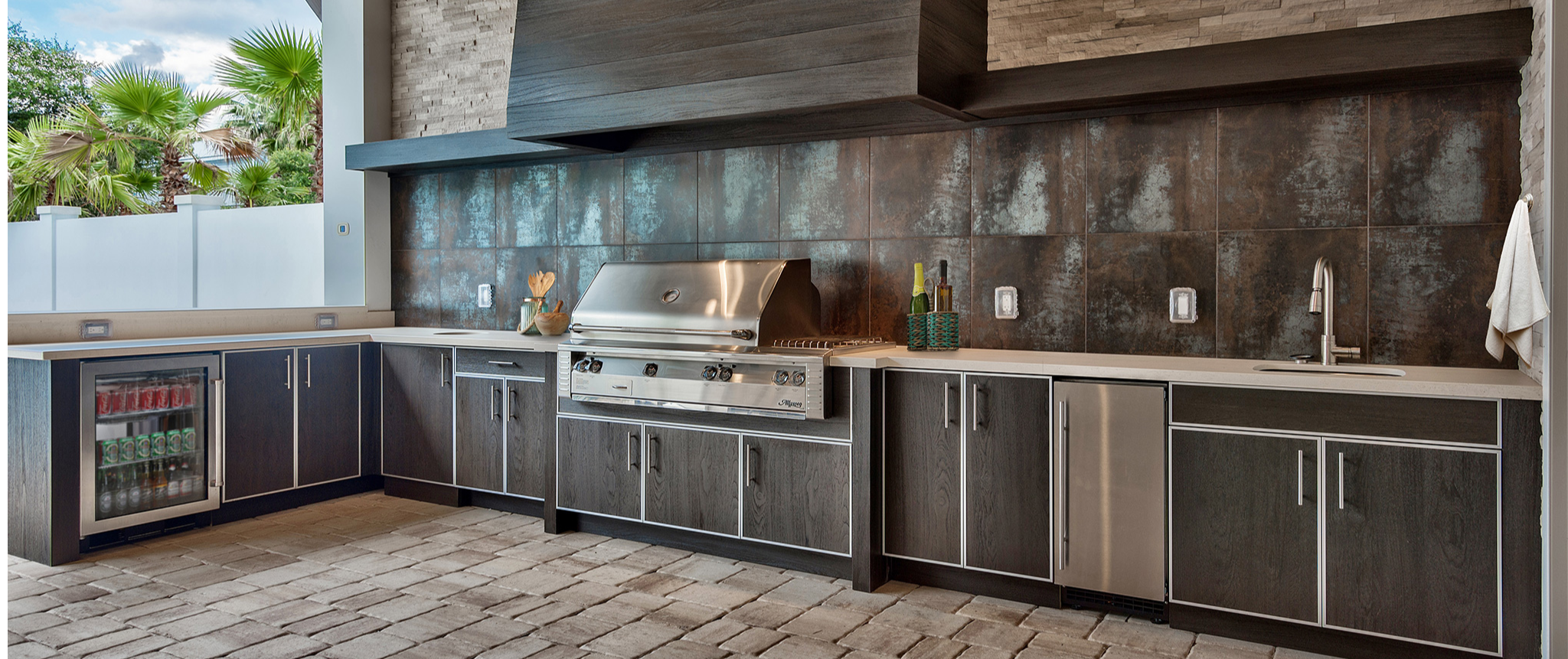 Discover the rich look of real wood outdoor cabinets without the constant maintenance. NatureKast has revolutionized the outdoor kitchen industry by offering the first 100% weatherproof cabinet using a technologically advanced hi-density resin system that perfectly replicates the natural color and texture of real wood.
Enjoy unlimited design options for your outdoor kitchen area along with the widest range of outdoor TV cabinets, decorative molded elements and full-access appliance cabinets.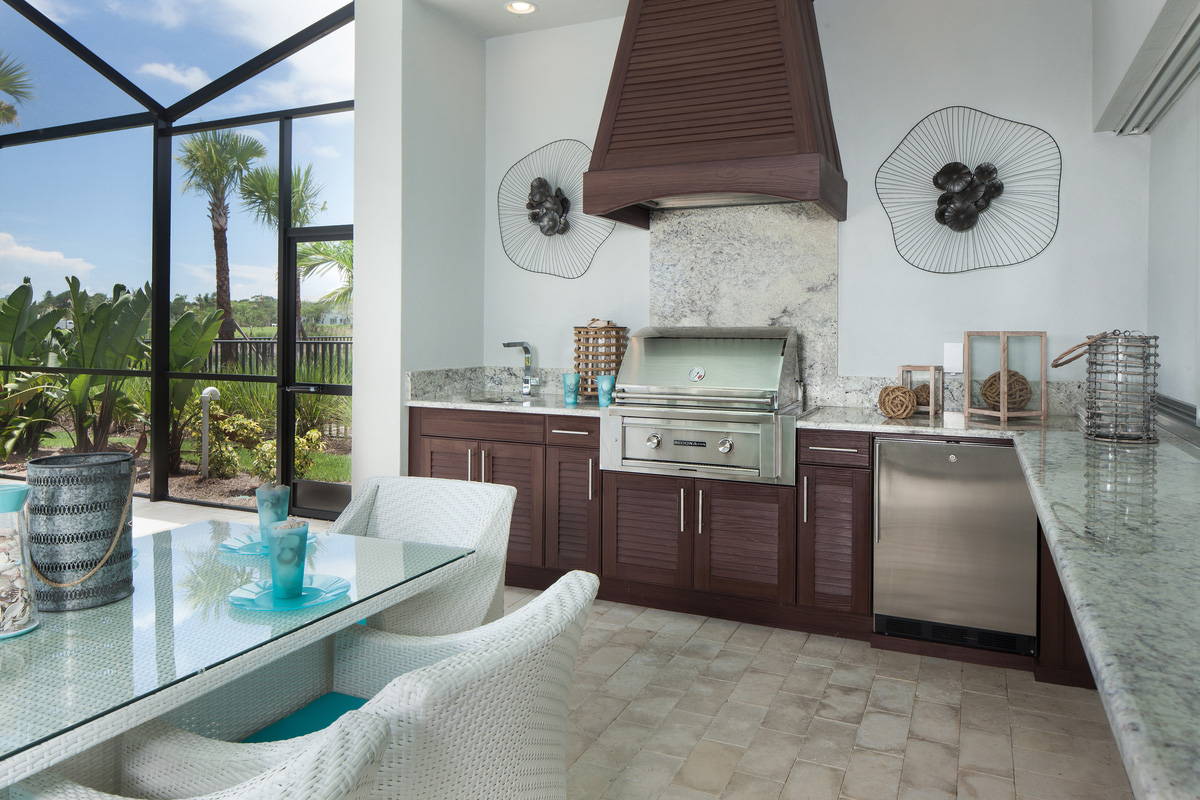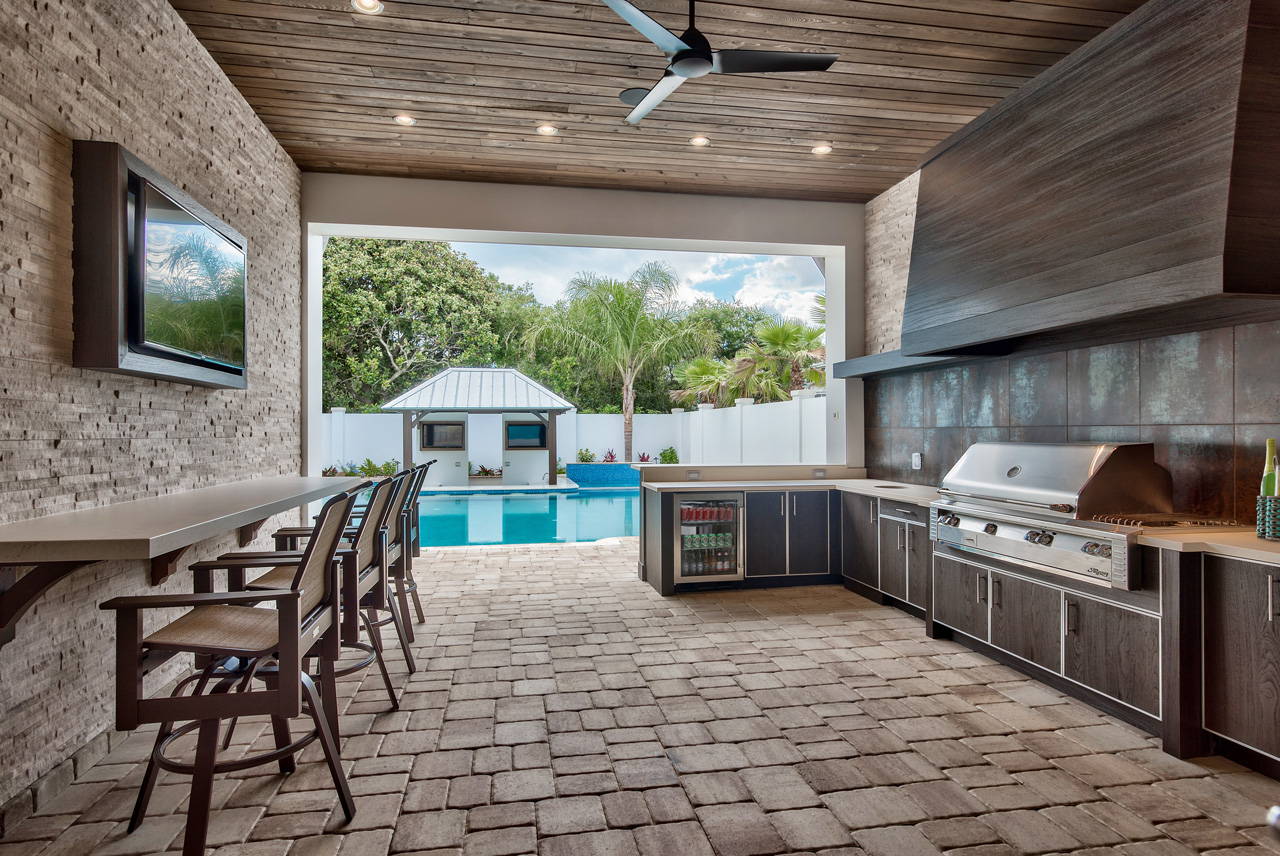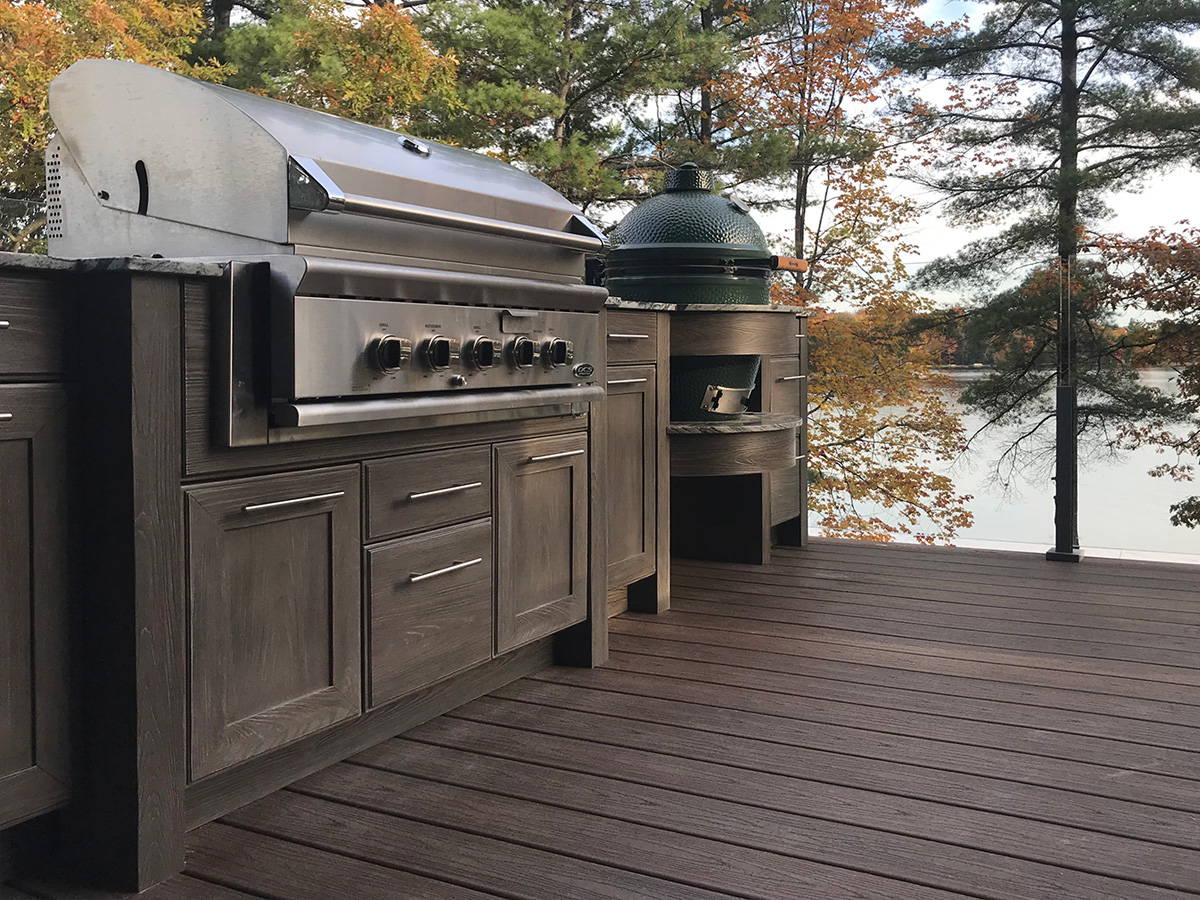 Our design experts are here to help you in space planning and product selection, making building your custom kitchen a breeze. Give us a call or check out our free design services to start planning your outdoor oasis now!