Urban Bonfire Outdoor Kitchens
---
Urban Bonfire is an industry leader in creating modern outdoor living and entertaining spaces. Their island cabinetry features a modern, sleek design and is compatible with all major outdoor cooking equipment brands. Constructed with high-quality materials and finished by skilled artisans, their cabinets are the perfect centerpiece for any patio kitchen. Choose from a variety of finishes and styles to design an outdoor kitchen that reflects your lifestyle, aesthetic and spatial parameters. Urban Bonfire's beautiful assortment of door styles, countertops and work surfaces allows you to craft a personalized kitchen that's sure to be an outdoor masterpiece.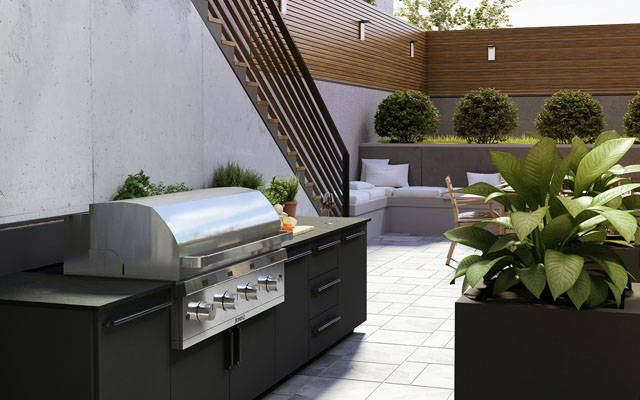 Our in-house designers are here to help you create your ultimate outdoor kitchen. From product selection to space planning and custom sketches, AuthenTEAK is proud to help guide you in the design process.
If you're a Georgia resident or happen to be in town, stop by our Atlanta showroom and get inspired by our beautiful outdoor kitchen displays in our award-winning showroom. Unable to visit us in-person? No problem! Give us a call at 1-866-350-8325 and we'll make sure to guide you through every step of the way.
We look forward to hearing from you and helping you make your dream outdoor kitchen a reality!
Monday-Saturday 10am - 6pm
Sunday 12 - 5pm CALL: 1-866-350-8325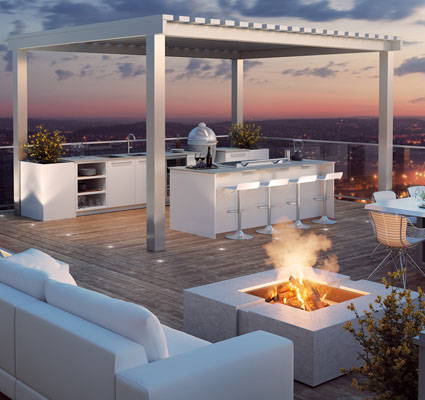 Contact Our Atlanta Showroom for Additional Product Information: 1-866-360-8325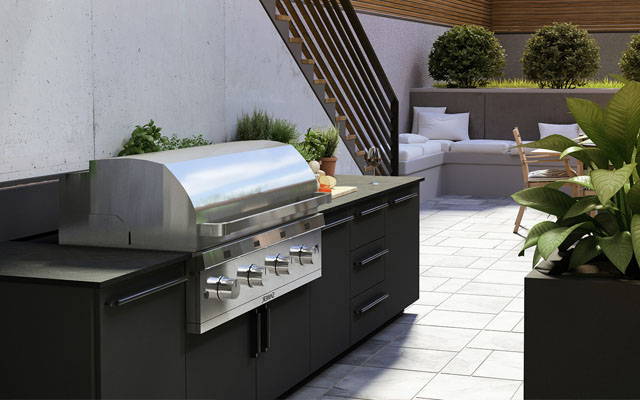 Create Your Outdoor Kitchen With AuthenTEAK
Warmer weather is here and that means that now is the perfect time to complete your backyard paradise with an outdoor kitchen. We know it can get overwhelming with the wide variety of options available, so we're here to help you in selecting the perfect pieces for your future outdoor kitchen.