3 Things To Consider When Creating Your Own Outdoor Bar
Jordan Parrish
You love to entertain and, in the summer, it's even more fun out on your back deck. You've taken some time and effort over the years creating a space that's inviting and works well when friends and family gather. Having an outdoor bar would only add to the overall appeal of the space. For the person who wants to add some flair to an outdoor entertaining area with an outdoor bar, follow these ideas for inspiration on creating that just-right backyard pub space.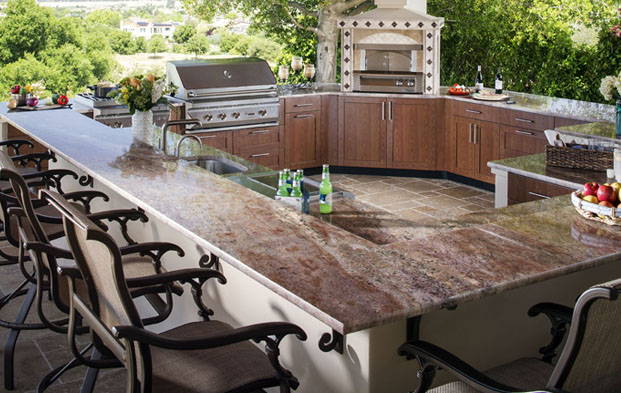 1. Figure Out the Ideal Location
One of the first things you need to decide is where the bar is going to be. You don't want something that will crowd your seating area, but you also don't want anyone to trek too far away to mix up a drink. If you have a dedicated outdoor kitchen space, you can simply add on to it. Something as simple as an outdoor bar cart like the Gloster Bar Cart would be ideal for a smaller outdoor space. The teak wood is sturdy and drips with elegance. The two levels allow you to store supplies on the bottom while keeping the top reserved for glassware and mixing. The beauty of the cart is its portability. Keep it tucked away while the group is eating and bring it out closer to the seating area when cocktail hour nears.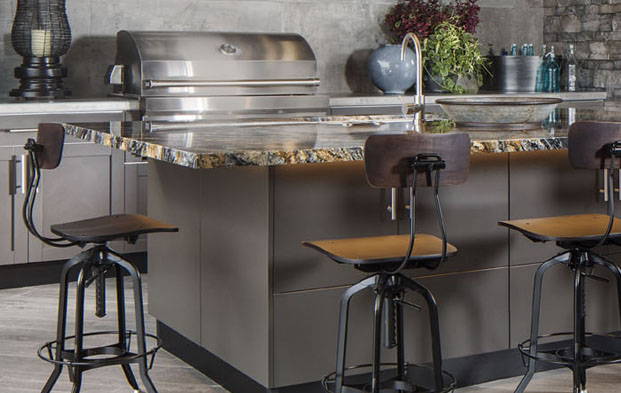 2. Decide the Overall Function
Do you want a bar to be only for storing and serving drinks or do you want it to double as a suitable sitting area? You also recognize that anything out there might become a catch-all for supplies like napkins, outdoor dishware and the like. If one of your outdoor bar ideas is to create an additional sitting and eating space, consider purchasing a high-top table. If you're worried about keeping party items stashed close by, use an outdoor storage box. You can stock it before a gathering with drinks and mixers that don't need refrigerating. When your party is over, store utensils, plates, and accessories inside the box. It also doubles as additional seating for those not wanting their legs to swing at the pub table.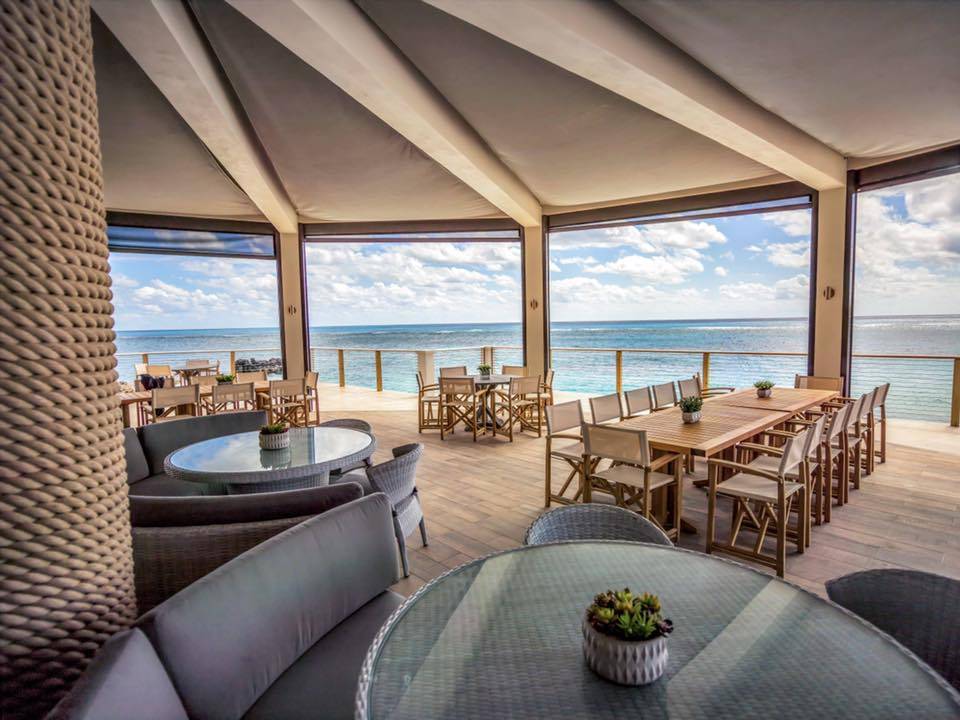 3. To Tiki or Not
One of the most popular outdoor bar ideas is the tropical-themed countertop. Outdoor tiki bar décor can be found in many shops and online retailers. The beach theme is universal and far-reaching. Why wait until your once-a-year Caribbean getaway to indulge in mojitos and margaritas? You can create a tropical getaway right in your own backyard. If you think that a themed bar area works for you, then the tiki-styled bamboo bar is right up your alley. You will always be able to find accessories for this theme, including best-selling outdoor torches, and the bar can be as large or small as you want it. Bar Carts still fit in well with the tiki theme with the rich teak wood construction materials.
Creating the perfect outdoor venue to gather with friends and family in the spring and summer months can be as simple or elaborate as you wish. When it comes to outdoor bar ideas, it's really up to your particular space and taste. You also need to consider the function of the space and if you want something permanent or temporary. Your backyard is an extension of the interior of your home. It should be a reflection of your personal décor preferences and style.
OUR TOP PICKS FOR AN OUTDOOR BAR