OUTDOOR DECOR
The little details can pack the biggest decorative punch in your space, and your outdoor decor is no exception. Set the mood with our soothing deck lights, get comfy with our posh outdoor throw pillows or cozy up to any of our attractive patio accessories and decor.
Shop all outdoor decor

TIPS FOR CREATING A BEAUTIFUL SEASIDE ESCAPE
Whether you live alongside a dramatic ocean shoreline or by a quiet, restful cove, outdoor furniture and accessories can help you create the ideal seaside escape...
Read more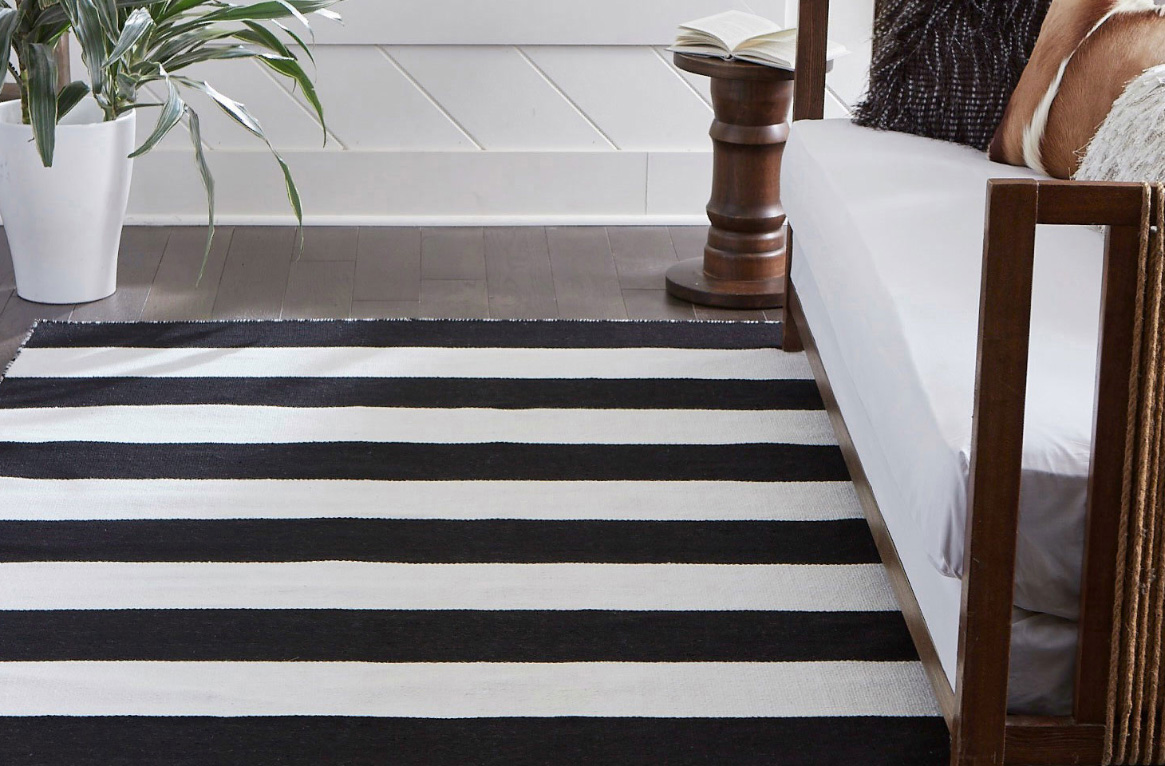 ALL-WEATHER RUG BUYING GUIDE
Selecting the perfect all-weather rug will define your space and infuse it with your own personal style. In addition to the obvious aethetic value, outdoor rugs serve many practical purposes. Consider some of these functional benefits when narrowing down the right indoor/outdoor rugs for your needs.
Read more
---
Refresh your patio with modern patio accessories and decor
The big pieces may get all the attention, but design pros know it's the stylish patio accessories and decor that truly create a signature outdoor look. Find all the little touches you need in our outdoor decor collection. Shop pillows, rugs, lighting and other patio accessories in designs that instantly elevate your outdoor space.
Whether your style is comfy rustic, coastal chic or any other variation, look to AuthenTEAK for charming patio accessories and decor that can accent and inspire. Set the stage with our durable indoor/outdoor rugs, available in sizes to suit a cozy porch or a sprawling veranda. Shop opaque outdoor drapery for shade, or choose sheer panels to create breezy, island vibes. Enhance your favorite patio furniture with coordinating throw pillows and outdoor poufs. Finish your outdoor decor with attractive outdoor lighting – available in lamp, lantern and pendant styles. Our patio accessories and decor collection even includes outdoor fabric by the yard, so you can create the custom look of your dreams.
Best of all, our patio accessories and decor pieces are constructed of water-repellant materials to ensure your accessories are as tough as they are gorgeous. Not sure how to start your outdoor décor renovation? Contact our in-house design team or check out our All Weather Rug Buying Guide and get inspired!