OUTDOOR HEATING

Enjoy your patio or backyard in toasty warmth no matter the season thanks to our powerful outdoor heating options. Choose from freestanding or mounted infrared patio heaters, ideal for larger spaces, or eye-catching wood or gas burning fire pits and fire tables with the feel of a modern campfire.
Shop All Outdoor Heating >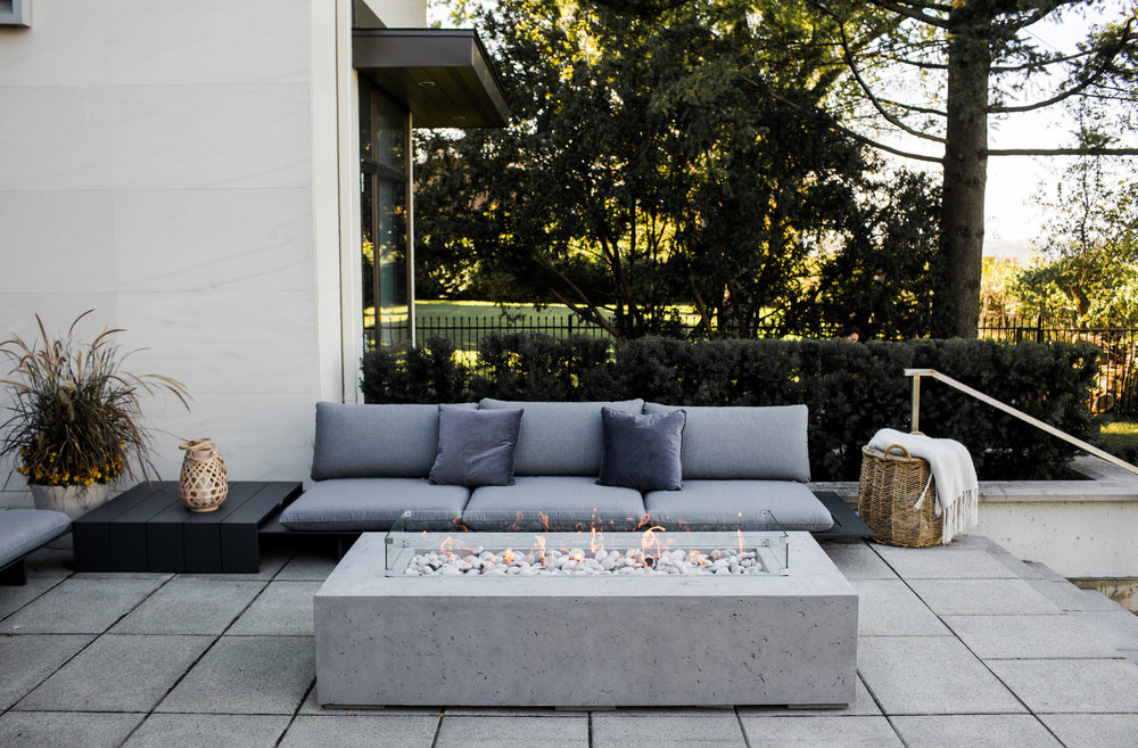 THE BEST FIRE PIT FOR YOUR OUTDOOR SPACE
Most people have fond memories of long summer nights spent roasting marshmallows over an open fire in someone's backyard. An outdoor fire pit is a luxurious feature that has an amazing ability to bring people together. The joys of outdoor living aren't limited to summer barbecues though; a fire pit table is perfect for entertaining in the spring and fall.
Read More >
---
Feel The Glow with Outdoor Heating
Who says winter's chill has to end patio season? At AuthenTEAK, we make it easy to extend your outdoor living through the cooler months, with a full range of outdoor heating units for patios of all sizes. Choose from attractive fire pits, practical infrared patio heaters and even torches, all guaranteed to keep your outdoor space temperate year after year.
What type of patio heating are you after? Get concentrated outdoor heating with our patio heater selection from top-rated brands including Bromic, Infratech and Patio Comfort. Available in stand-alone and mounted versions, these gas and electric-powered heaters create instant warmth at the flip of a switch. Shop our fire pits for outdoor heating with ambiance. Popular for their small footprint and easy setup, fire pits and fire tables also add a beautiful focal point to your outdoor space. Choose from modern, traditional and rustic styles constructed from lightweight concrete, aged wine barrels, weathered cor-ten steel and other durable materials.
Still not sure what outdoor heating option is right for your space? Contact our in-house design staff or check out our Outdoor Heater Buyer's Guide to learn more about making your patio a cozy retreat year-round.