BRINGING BEAUTY BEYOND THE BACKYARD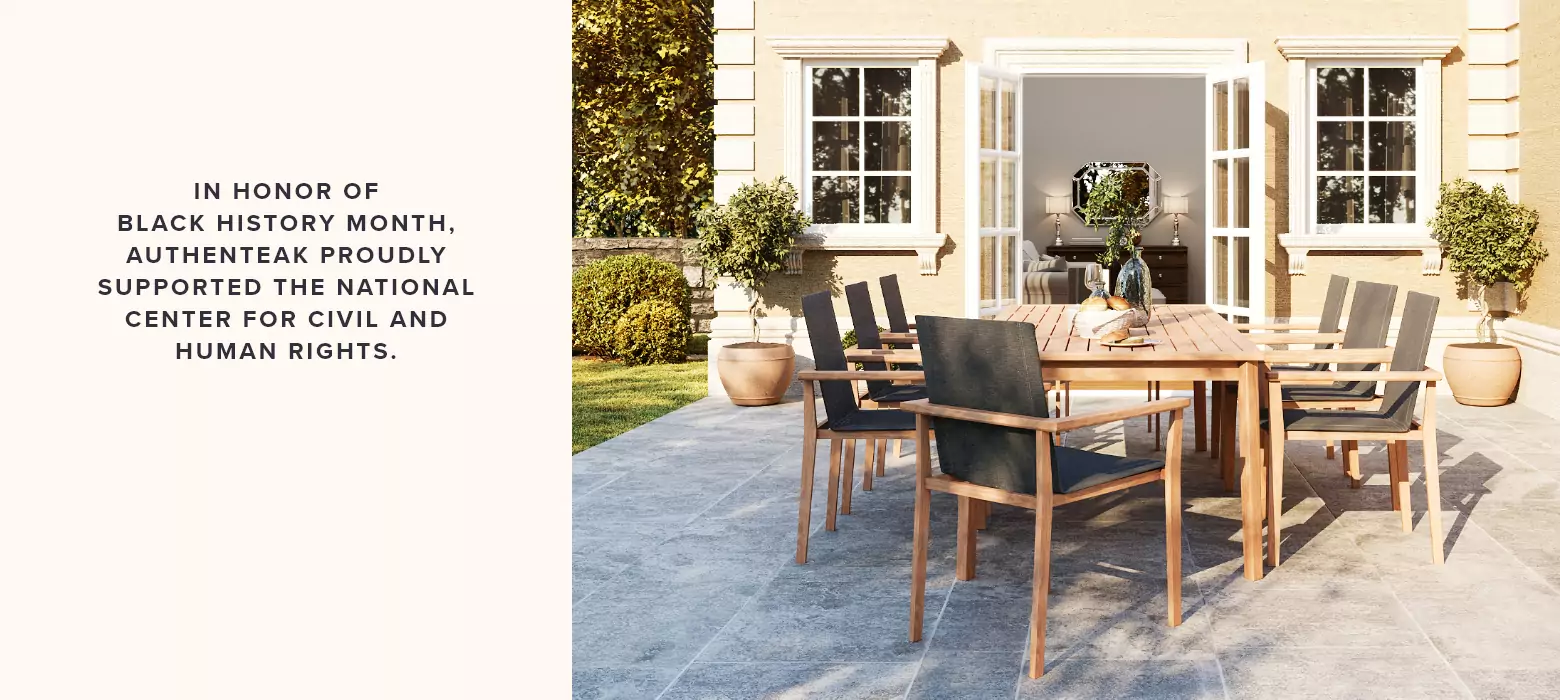 5% OF PROCEEDS FROM POVL OUTDOOR BENEFIT THE NATIONAL CENTER FOR CIVIL AND HUMAN RIGHTS
In honor of Black History Month, 5% of proceeds from POVL Outdoor benefit the National Center for Civil and Human Rights throughout the month of February. Located in our home of Atlanta, the National Center for Civil and Human Rights is a museum and cultural institution that connects the U.S. Civil Rights Movement to human rights challenges today.
ABOUT POVL OUTDOOR
ENDURING QUALITY
Each POVL piece is crafted with exceptional attention to detail, resulting in consistent, lasting quality.
CLASSIC DESIGN
Clean, European-inspired design elements create silhouettes that are both timeless and chic.
View more
AUTHENTEAK GIVES BACK
AuthenTEAK Gives Back is a corporate philanthropy program dedicated to supporting and uplifting those in need. Through AuthenTEAK Gives Back, your purchase makes a difference not just for you but for those in need. With your help, we've been able to contribute to both local and national organizations, including United Way of Greater Atlanta, St. Jude Children's Research Hospital, Camp Twin Lakes, First Tee of Atlanta, Dolphins Cancer Challenge, 100 Hole Hike, Team Type 1, The American Friends of ISCD, Atlanta Community Food Bank, and Autism Speaks.
This corporate philanthropy program also offers AuthenTEAK employees incentives to get involved through dedicated volunteer days—paid time away from the office that they can spend on helping their local communities. With a mission to bring beauty beyond the backyard, AuthenTEAK Gives Back is dedicated to making a difference.