4 Tips for Creating Your Own Backyard Office
Katie McKenna O'Leary

Like it or not, working from home is the new norm for many of us. While kitchen countertops and coffee tables might seem like the natural go-to for a new office setting, they don't have to be. Why not change your environment by working outside? Outdoor work has been found to boost mood, attention and productivity — some companies have tried to replicate outdoor environments inside their corporate headquarters long before working from home was the new norm. Perhaps you can't recreate Amazon's lush, 40,000-plant corporate office, but with a few quick fixes, you can create the backyard office of your dreams. Let us show you how with helpful tips for making your outdoor office functional, comfortable and Instagram-worthy.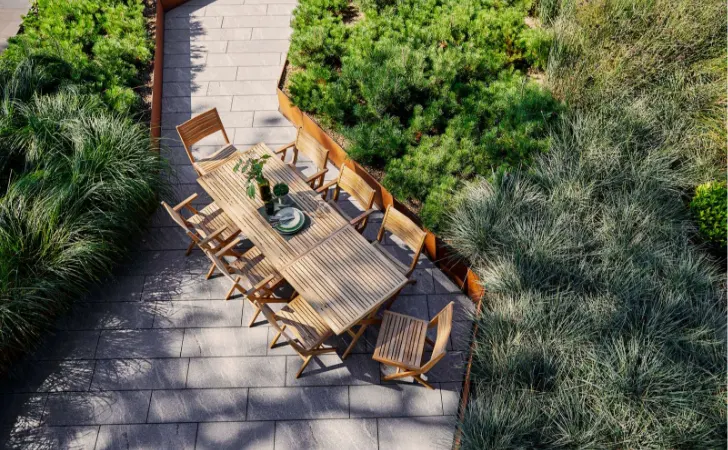 Set Up Shop in a Shady Spot
Setting up your backyard office in a shady spot is essential for making it a usable, comfortable space. Direct sunlight on your laptop screen will create glare, putting strain on your eyes and making it difficult to see what you're doing. If you don't have a naturally shady spot in your yard, consider investing in a patio umbrella. We suggest going with a tilting umbrella, as you can adjust them to changing sun conditions for constant shade.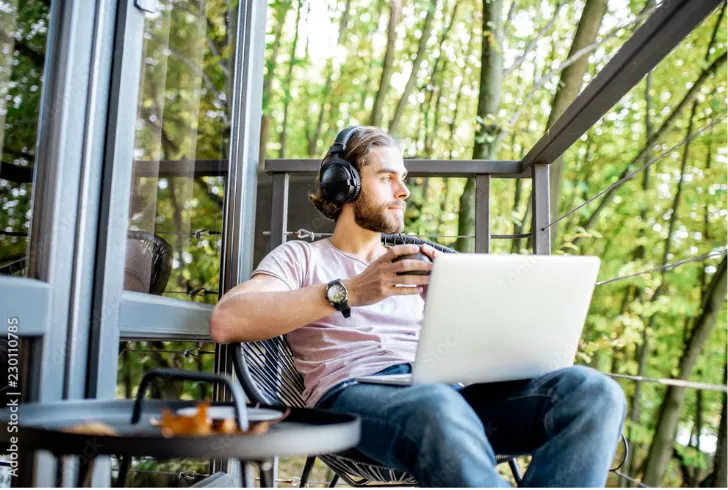 Give Your Outdoor Office a Wi-Fi a Boost
When you're taking a video call or working on deadline, the last thing you want is spotty internet. Get reliable service with a Wi-Fi booster. The farther from the router your outdoor office is, the weaker the Wi-Fi is going to be. Luckily, plugging in a Wi-Fi extender to a close electrical outlet can give it the boost it needs for your weekly standing calls.
Power Up
You'll also need to power your backyard office, which will most likely mean investing in some extension cords. If extension cords create too much of an eyesore for your dreamy office aesthetic, you can opt for a portable power bank. Creating a source of reliable power will be essential for keeping your outdoor office functional.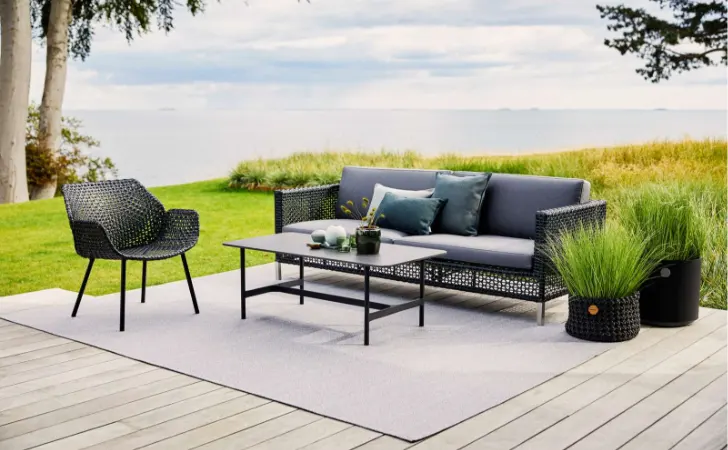 Define Your Space with Outdoor Accessories
Defining your outdoor office by adding accessories will provide the ideal environment for inspiration and productivity. Adding an outdoor rug can provide comfort, texture and definition to any backyard office. Whether you are looking to create a rustic, earth tone aesthetic or a colorful and vibrant vibe, an outdoor rug is the perfect piece for fully transforming a corner of your patio into your dream outdoor office. Additionally, decorating with outdoor planters is a stylish way to add greenery while boosting your concentration and mood.
The secret to an awesome backyard office is accounting for the elements while creating a space that is beautiful and functional. With these tips, you can efficiently work outside while reaping the benefits of natural light, greenery and nature's soundtrack.
For additional tips on maximizing your outdoor space, follow us on Instagram or subscribe to our email list.