How to Choose a Grill for Your Space | Grill Buying Guide | AuthenTEAK
Jordan Parrish

Nothing says outdoor entertainment more than firing up the grill and cooking for a gathering of family and friends. If you are new to outdoor cooking, the selection of grills available on the market may seem daunting. Follow our simple guide to select the perfect grill for your space and cooking needs here.
.
Fuel Type
Picking a fuel source for your grill is a good place to get started. Whether your preferences run towards charcoal, gas, or even wood we have a grill to meet your needs.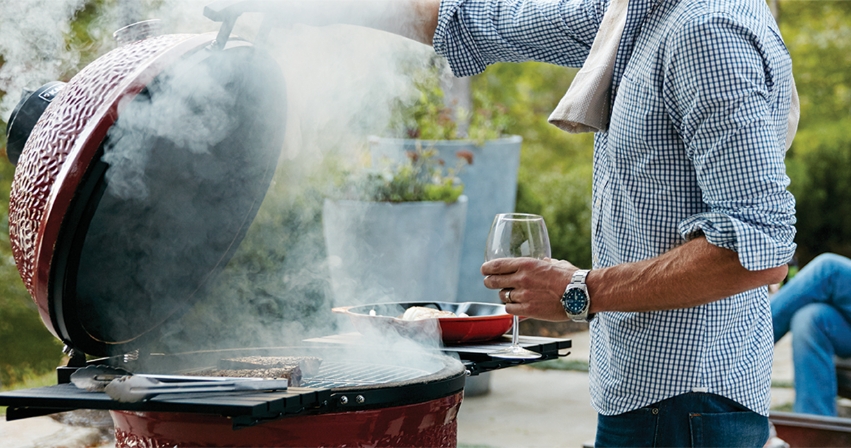 CHARCOAL GRILLS

A Kamado-style grill like the Primo Oval XL gives you the flexibility to smoke, grill, bake and roast all with one tool. Charcoal cooking aficionados who swear that charcoal is the best cooking method. Some of the benefits of using a charcoal grill include the ability to sear at high temperatures, the ability to smoke foods as well as a grill in a charcoal-burning grill, and the ability to smoke wood chips for flavor.

If you love that smoky charcoal flavor in your grilled meats, or love to experiment with different wood chip varieties to obtain the perfect flavor, a charcoal grill or kamado smoker is the way to go. Standard kettle-style charcoal grills like the original Weber Kettle are an affordable entry-point into charcoal grilling, while more sophisticated kamado-style ceramic grills provide the ability to create different heat zones to cook different foods all at once with the use of dividers and heat deflectors.

Explore our selection of charcoal grills and smokers.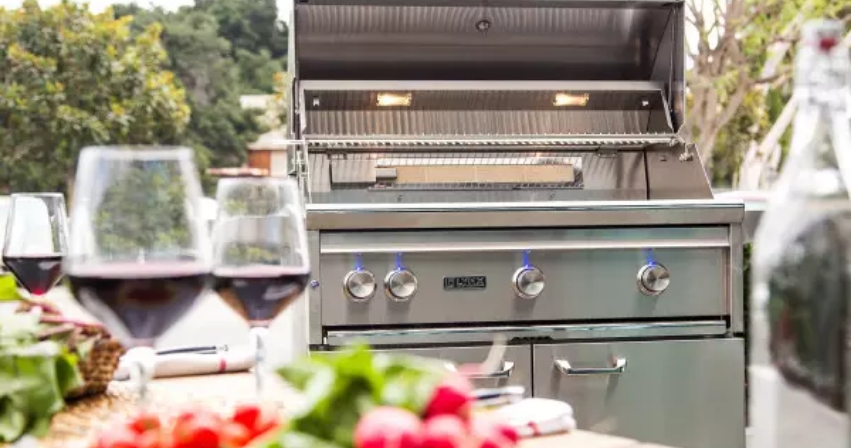 GAS GRILLS

Gas grills, whether natural gas and propane, are extremely popular and many of the options available on the market provide the option to use either fuel source. While propane burns slightly hotter, the experience is nearly identical and for many grill owners the decision comes down to the logistics of their backyard.

If you're the type of chef who likes to move your grill to where the action is, a propane tank is the way to go. While it keeps your grill mobile, it will require that you have an extra propane tank on hand to avoid running out of fuel before the meal is done. On average, one propane tank can provide 25 hours of cooking time, so plan accordingly.

If you currently have a natural gas line in your backyard, it can be more convenient to connect your grill to it. If you do not already have a gas line there will be a cost from your local utility to get this set up. Once done, you should consider your grill fixed in place as moving it to another area will require caution and expertise. However, the benefit of never needing to worry about running out of cooking fuel should outweigh the loss of mobility.

When shopping our selection of gas grills you will see the option to select either propane or natural gas on each individual product page.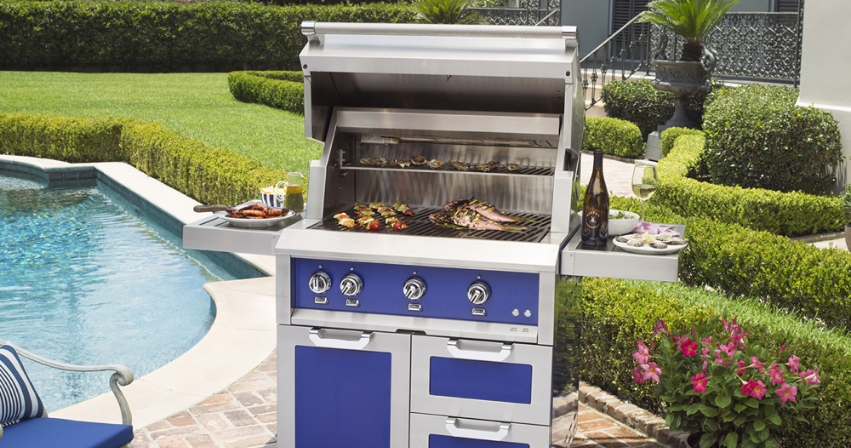 GRILL SIZE

Most grills are available in small, standard & large sizes, so make sure to consider what size cooking area you'll need when selecting a grill.

Think about the crowds you are planning to cook for as well as the foods you normally prepare. Plus, for proper cooking, you should allow a half-inch of space all the way around each piece of meat on the grill. Love grilled veggies? Those can take up quite a bit of space as well. Whether you want your entire meal to come off the grill at once, or don't mind cooking in batches while your guests wait is another consideration.

Make sure to take into account both the direct cooking area - directly above the heat source and the indirect cooking area – upper racks, when determining how much space you will need.

Shop our wide selection of gas & charcoal grills available in a variety of sizes.