Winter Checklist: Tips for Keeping Your Outdoor Space Cold Weather-Ready
Katie McKenna O'Leary

Winter weather can bring the joy of cozy indoor nights – but it can also bring homeowners major headaches. From pipe bursts to frozen fountains, there's a world of trouble that can unfold if you don't use a thoughtful winter checklist to prepare your outdoor spaces well in advance.  With some simple maintenance tips, you can cozy up with a cup of hot chocolate and enjoy all your favorite seasonal activities knowing your house is best protected from potential damages. Whether it's putting protective covers over your outdoor furniture or simply turning your fans the other direction, there are many ways to protect your house throughout the winter, prevent expensive repairs and lower your energy bills. Check out these winter home maintenance tips to get started!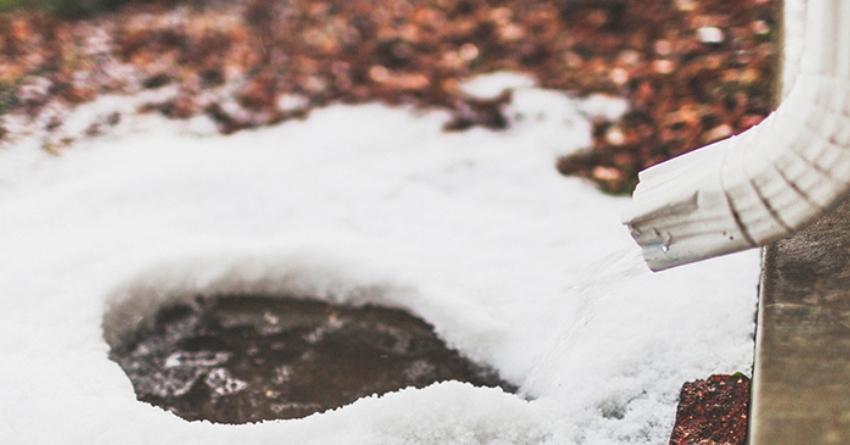 1. Regularly Check and Clean Your Gutters
Gutters are an essential part of a home's drainage system. However, while gutters are great at catching and draining water, they also collect all kinds of other debris. During the fall and winter, pine needles, leaves and dirt can get caught in your gutters. The resulting build-up of debris can weigh your gutters down and cause them to break. Debris can also prevent proper drainage – a potential disaster if water gets trapped and freezes. Some gutter cleaning steps to add to your winter checklist include: 
• When fall starts to come to an end, clean your gutters. Scoop out any dirt or accumulated leaves and toss them.
• Give your gutters a thorough rinse down and check for any cracks or signs of drainage issues. Specifically, check your basement and attic for mildew and water stains– both can signal a draining problem. If you see signs of water damage, consider extending your gutter's downspout to direct water further away from your house. 
• Regularly check the forecast throughout the winter. Before a storm, take a few minutes to spread some salt on your gutters to prevent any water from freezing.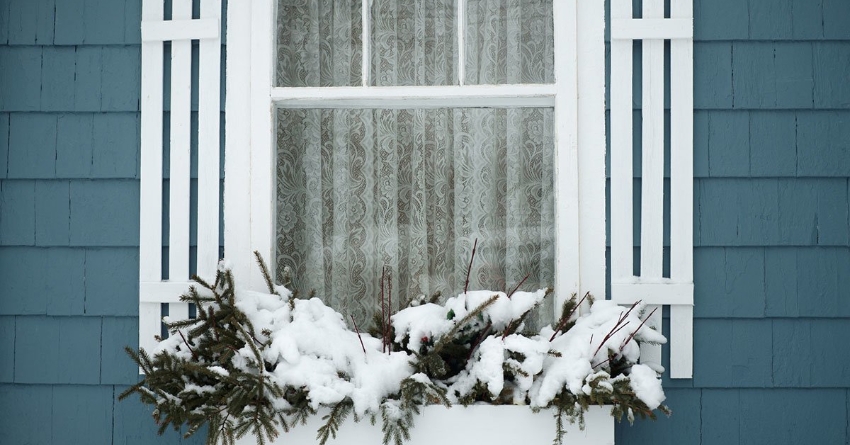 2. Check Your Windows for Leaks and Remove Screens
While frosted windows provide a charming winter aesthetic, they usually signal a leak. When the seals of a window start to break or crack, moisture can get frozen at the edges and let in cold air. The result can be a creeping energy bill. To save money on your heating bill, add the following window maintenance steps to your winter checklist: 
• Check the seals around your window for cracks.
• If there are any leaks, buy some window caulk and reinforce the seals. 
• Make sure your windows are properly seated in their track.
• Replace any windows that cannot be repaired.
In addition to reinforcing window leaks, be sure to remove any screens from your windows. This will boost natural light and increase solar heat production.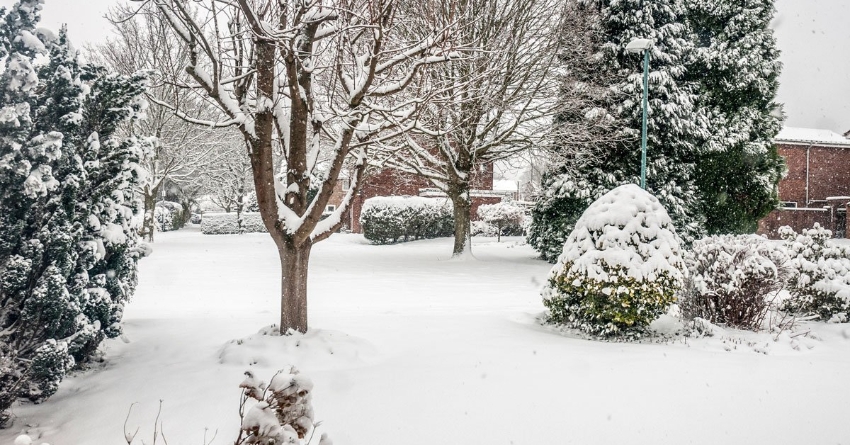 3. Keep an Eye on the Trees in Your Yard
Snow can accumulate on tree limbs, making them heavy and prone to snapping. After a snowstorm, use a broom to brush snow off any tree limbs. Avoid shaking the tree to remove snow, as this can cause weak branches to break off. Adding tree maintenance to your winter checklist will help prevent breakage and any potential damages to your house. However, if a branch does fall after a snowstorm, be sure to have it removed in a timely manner.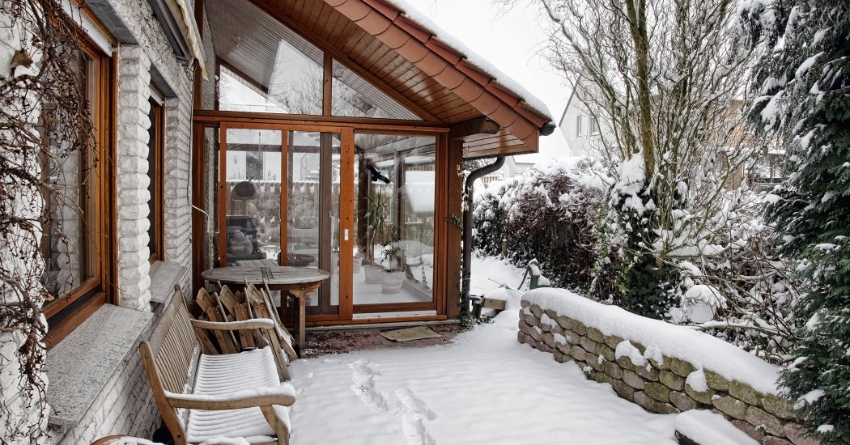 4.Winterize Your Patio
Along with protecting your gutters and windows, winterizing your patio should be on your winter checklist. Bring less hearty plants inside for the season, along with rugs, drapery and other fabrics that could become wet and mildewed from snowfall. Drain any fountains to reduce the chance of ice damage. Most importantly, take steps to protect your furniture.
While metal pieces can fair better, teak wood furniture can be severely damaged if moisture seeps into cracks and freezes. Apply a proper sealant then shield your chairs with patio furniture covers to ensure they last for many seasons to come.
Winter home maintenance is imperative for the longevity of a house. With an effective winter checklist, you can keep your house as fresh as new. For our favorite maintenance tips, grilling recipes and design ideas, subscribe to our email list or follow us on Instagram.