Whether you're adding softness to existing patio lounge furniture or investing in all-weather upholstered furniture, outdoor cushions and pillows are a great way to elevate the style and comfort of your outdoor living space. Like any piece of furniture or decor, it's important to give them the proper care to keep them looking good and lasting long for seasons to come. From getting your outdoor space ready for patio season or simply refreshing the look of your patio, follow these tips for how to clean outdoor cushions.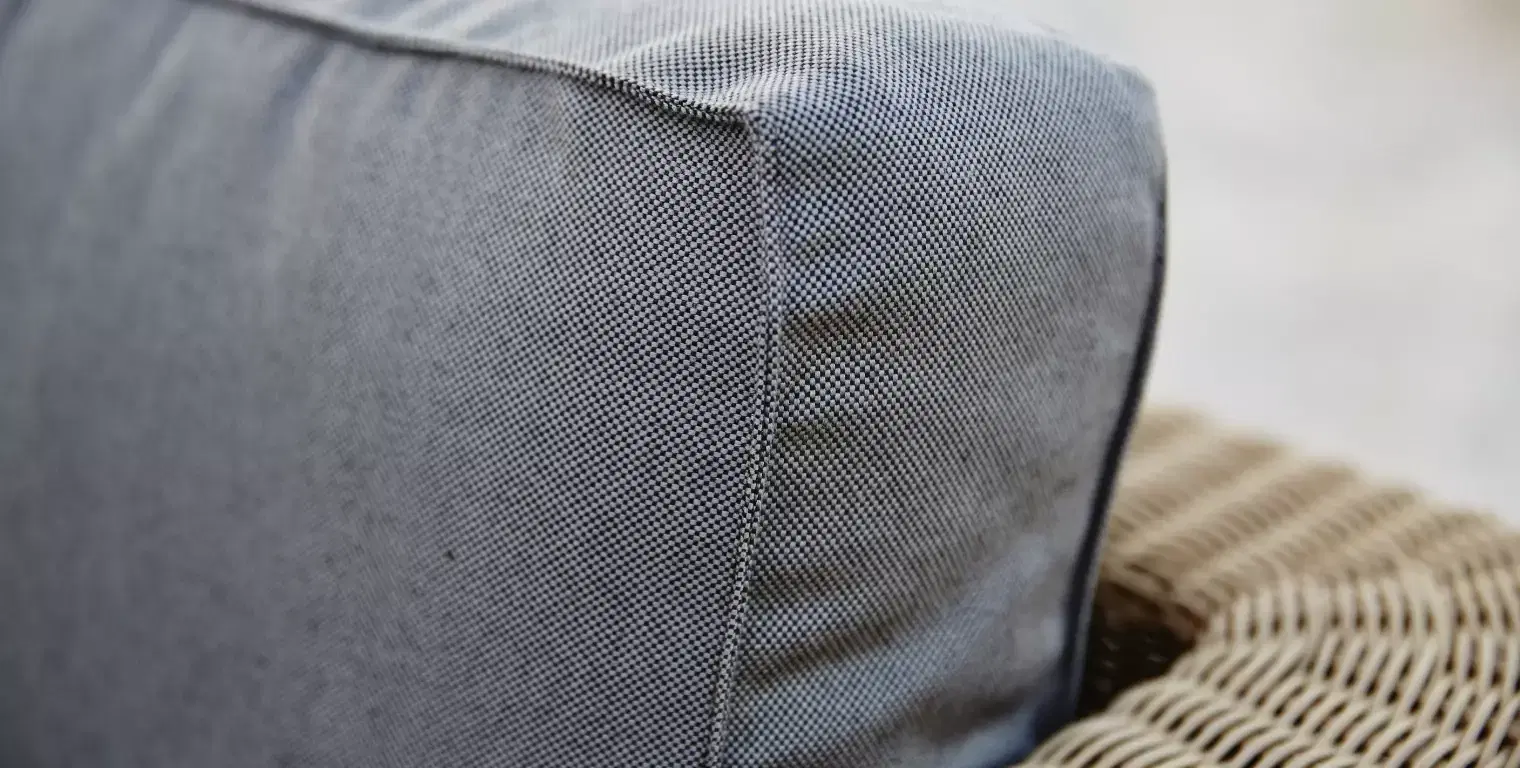 How often to clean outdoor cushions
How often you clean your outdoor cushions depends on how often they're used, what your lifestyle is like, local weather conditions, and exposure to the elements or stains. A good rule of thumb is to give your outdoor cushions a good, deep clean twice a year and vacuum once a week to remove dirt and debris. Spot treat the occasional spills or stains as soon as possible.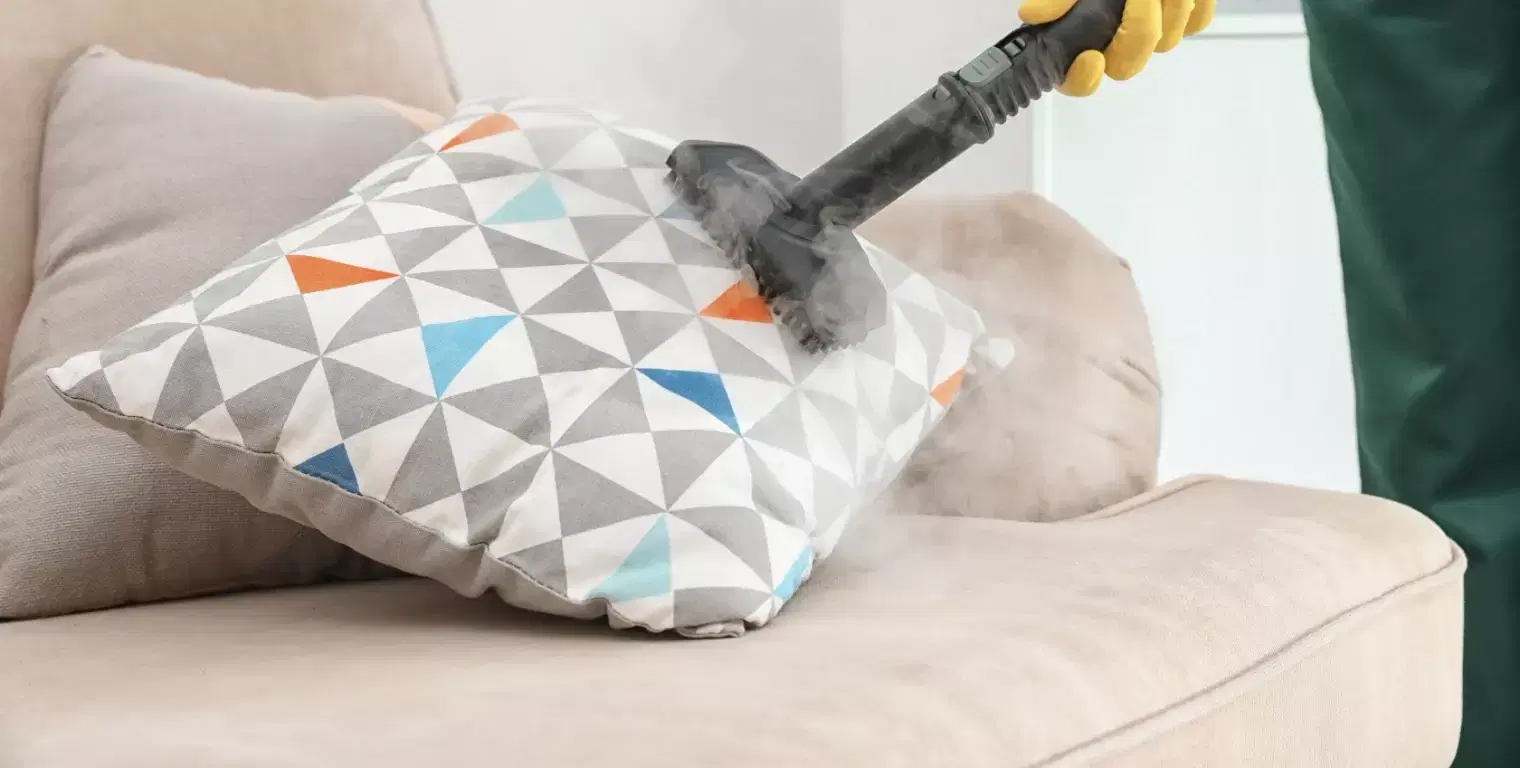 What you'll need to clean outdoor cushions
To maintain the look and longevity of your outdoor cushions, it's a good idea to have the following on hand: 
Vacuum with an upholstery attachment

Soft-bristled brush

Garden hose

Mild detergent

Bucket

Clean towel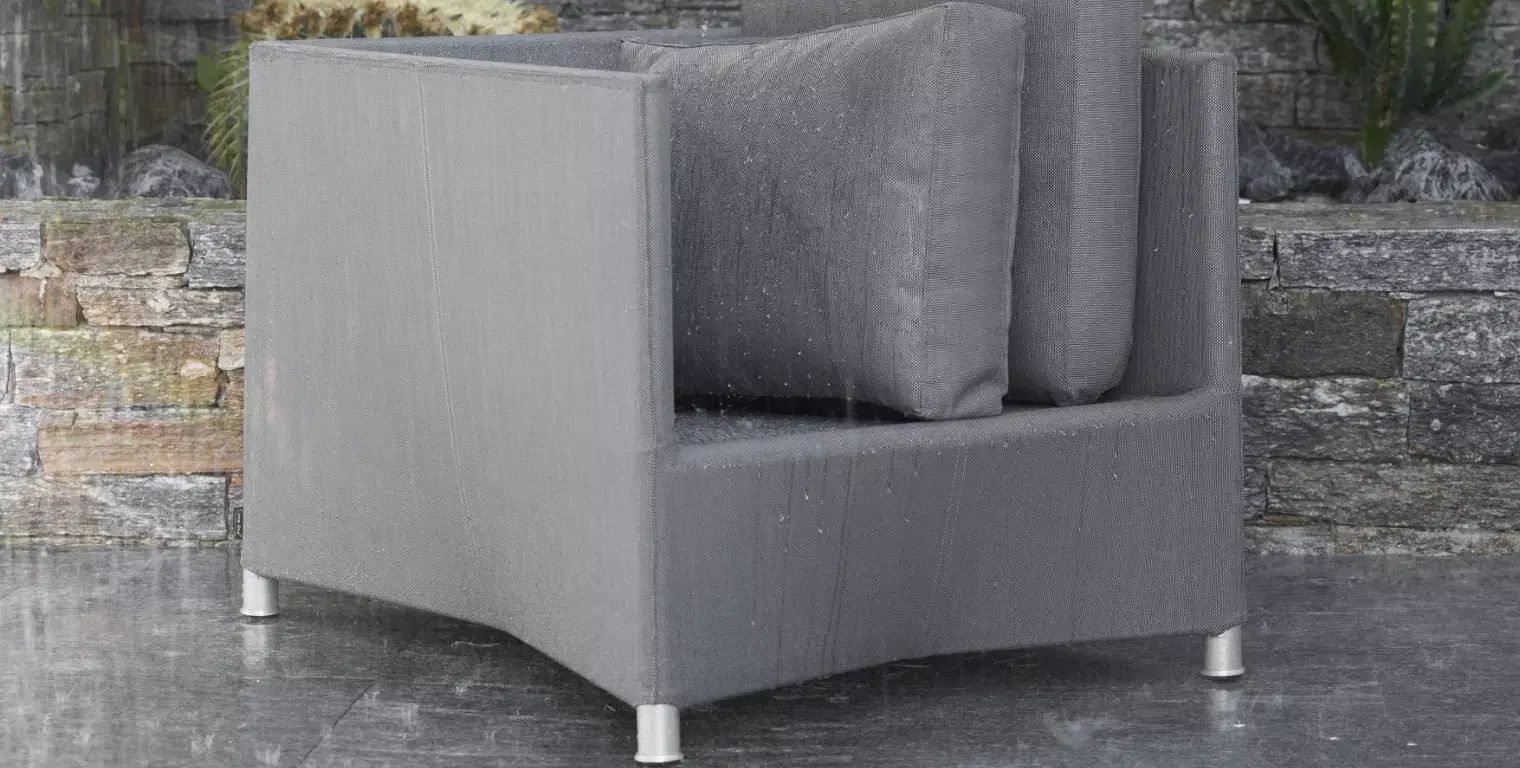 How to clean outdoor cushions
First, brush off any dirt or debris before it becomes embedded in the fabric.

Spray on 

an upholstery cleaner

or a cleaning solution of mild detergent and lukewarm water. 

Dip a soft-bristled brush into the cleaning solution and scrub thoroughly. 

Rinse thoroughly with clean water.

Squeeze out any excess water and blot with a clean towel to soak up additional moisture. Allow the cushion to air dry completely. 

For tougher stains, removable fabrics or cushion covers may be washed in the washing machine; do not machine dry. (Always check the cushion's care instructions or the manufacturer's website first.)
See also: Outdoor Furniture Care 101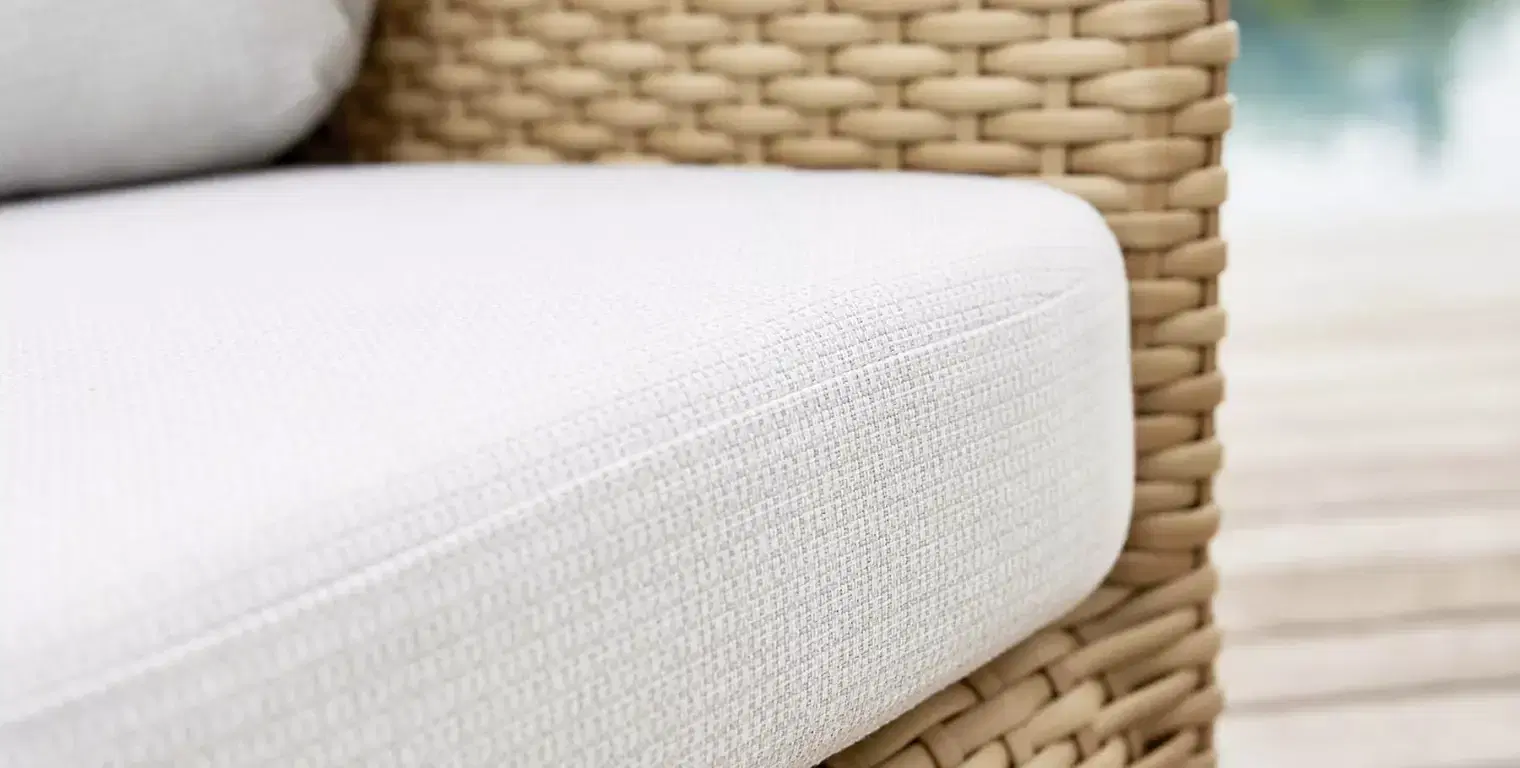 The best way to clean outdoor cushions with stains, mold, or mildew
Liquid spills: Blot (don't rub) with a clean, dry cloth as soon as possible. 
Oil-based spill: Apply an absorbent such as corn starch. Wait 15 minutes and scrape away with a straight edge until the stain is gone. 
Mold or mildew: Working outdoors, use a brush to scrape away as much of the mold or mildew as possible. Spray undiluted white vinegar over the stain and let set for at least 10 minutes. Scrub with a brush and repeat as needed. Soak a sponge or towel in a mixture of warm water and dish soap and clean the cushion. Rinse and let air dry completely.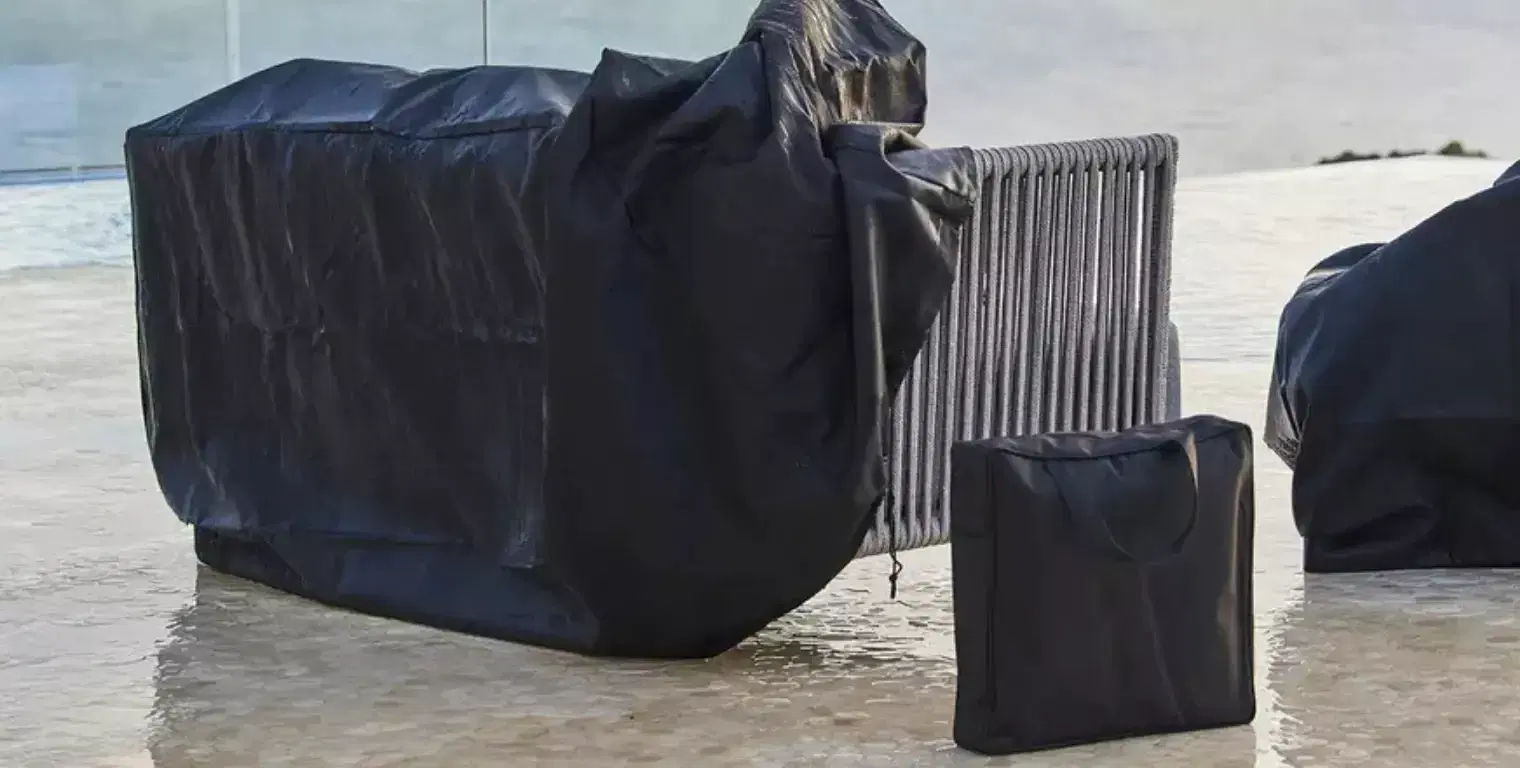 Tips for clean outdoor cushions
Treat stains or spills as soon as possible. The sooner you treat a spill, the less likely a stain will set in. Make sure to wipe up any spills immediately. 
Vacuum or brush cushions weekly. This will not only keep your cushions looking fresh and dirt-free, but it will also prevent staining and build-up. 
Store or cover your cushions when not in use. A high-quality protective cover

is a great way to extend the life of your outdoor cushions. Cover your furniture when not in use to protect from mold, mildew, and stains. Look for furniture covers that are breathable and mildew- and water-resistant. You can also consider 

storing your outdoor cushions

, especially if you're retiring them for the winter and know you won't be using them for a few months. 

Use a fabric guard spray. An outdoor fabric protector

helps prevent stains, mildew formation, and fading from the sun.