Patio Pro Tips - How to Pick and Hang Outdoor Curtains
Katie McKenna O'Leary

Breezy, tropical and elegant, outdoor curtains have risen in popularity for their ability to create a stunning patio display. Whether light and airy or bold and bright, patio curtains can instantly transform your outdoor space into an eye-catching centerpiece. Beautiful though they may be outdoor curtains can be tricky to get installed. If you hope to add a flowy ambiance to your porch but aren't quite sure how to hang outdoor curtains, you're in the right place. Keep reading for pointers on picking, purchasing and hanging the perfect patio drapery.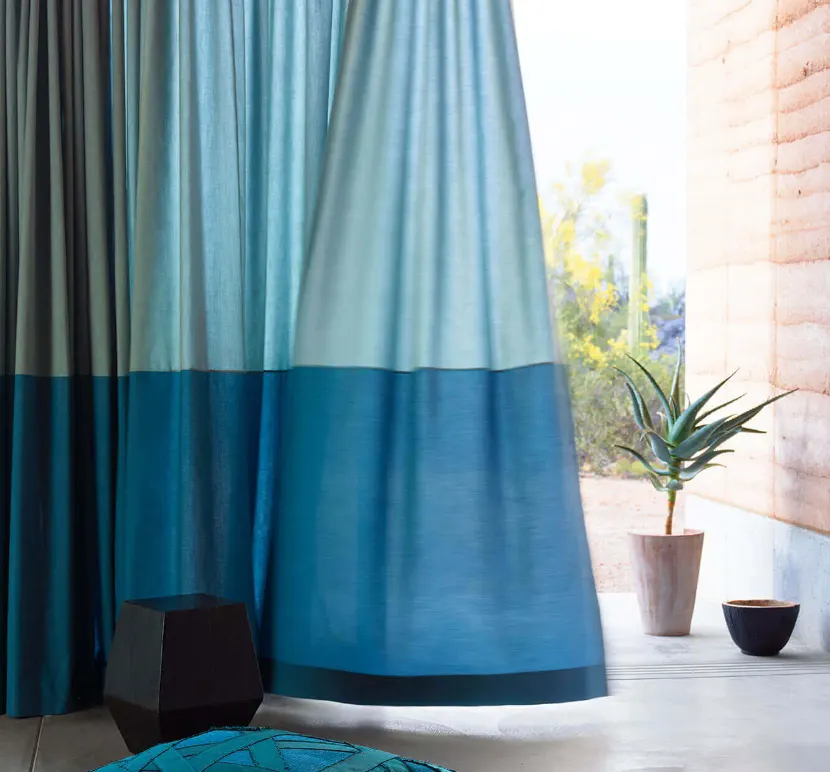 3 Ways Patio Curtains Transform Your Space
Outdoor curtains are a multipurpose design feature. Looking to create a private corner in your backyard for shaded naps? Let your curtains down and enjoy an escape from neighbors and mosquitos. Want to add some architectural, customized shade to your patio? Look for curtains with tiebacks to control the amount of sunshine you let into your outdoor space.
There are so many benefits to outdoor curtains! But if we had to narrow it down, three of our favorite ways hanging outdoor curtains can transform outdoor living include:
• They create privacy. If you want a private space where you won't have to worry about getting berated by your neighbors, outdoor curtains are your solution. With the curtains down around your pergola, no one will even know you're there.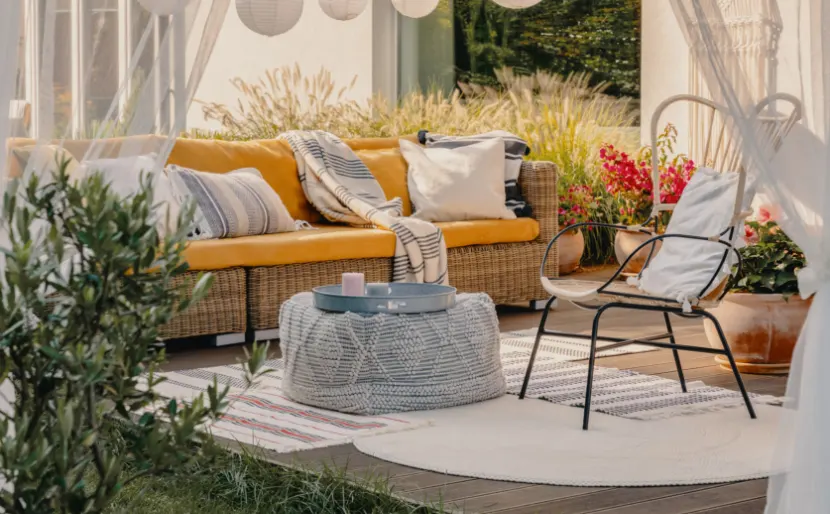 • They add shade. The biggest natural element you're usually fighting against for creating comfort in outdoor spaces is the sun. With quality outdoor curtains, you can comfortably lounge in your yard on hot summer days.
• They enhance the design. Outdoor curtains give patios a beachy, modern ambiance, which can you're your backyard the feel of a tropical resort. Plus, once you learn how to hang outdoor curtains to create architectural shade, you can add beautiful, organic shapes to your yard.
In addition to these transformative qualities, outdoor curtains come with the added bonus of providing an additional barrier from sunlight and moisture for your furniture.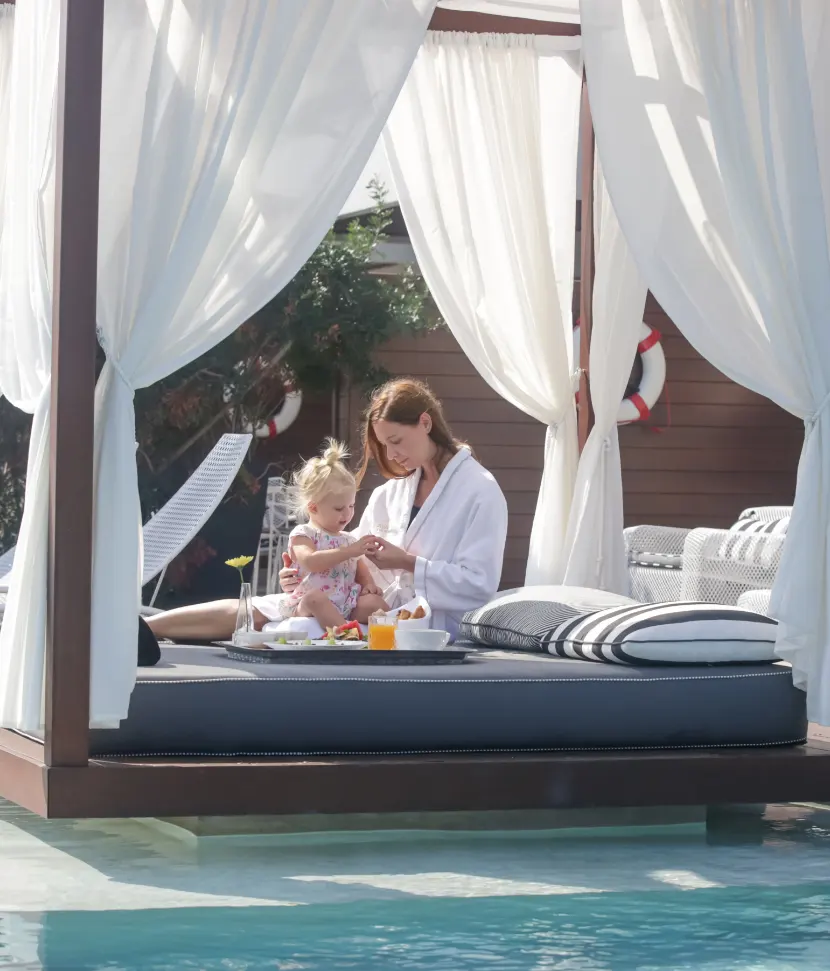 How to Choose the Best Outdoor Curtains
Outdoor curtains will only enhance your outdoor space if they are constructed with high-quality, outdoor-rated materials. Typically, they are offered in a variety of fabrics, styles and hanging options, so it's important to look for several key product features to ensure they will hold up to the elements and provide the patio experience you're after.
• Waterproof and weather-resistant materials. Polyester or Polyethylene-based fabrics are the best materials for outdoor curtains. It's even better if the fabric is infused or treated with solutions that prevent mold, mildew and rot.
• UV ratings. Look for curtains rated and designed to block UVA and UVB rays.
• Curtain size. Look for curtains that hang a few inches off the ground, so they don't drag and become dirty.
Curtains with quality features will make the difference in creating a beachy, breezy atmosphere. Learning how to hang outdoor curtains with various methods will also be helpful in making your patio dreamy and elegant.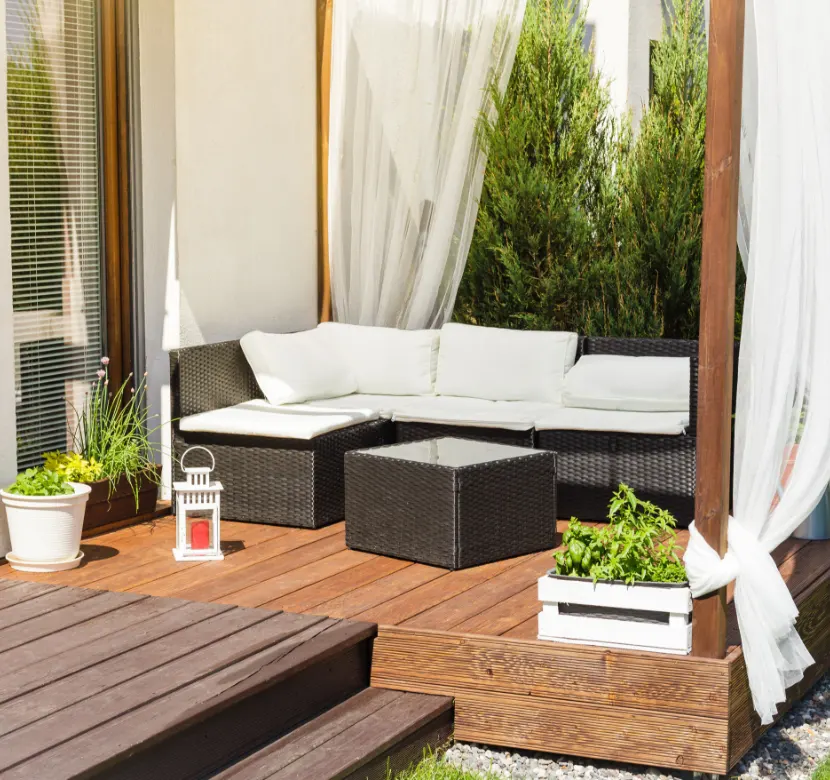 How to Hang Outdoor Curtains
Wondering how to hang your outdoor curtains with wire or how to hang outdoor curtains without drilling holes? There are definitely plenty of ways to get creative with mounting outdoor curtains. You'll have to start by assessing what structural elements are available to you in your yard.
If you have a pergola, this may be obvious, but if you don't have any beam-like structures, you'll have to be more imaginative. If you have a patio or pergola that has wood columns or posts and are wondering how to hang outdoor curtains for optimal design and protection, try a classic curtain rod. Be sure to choose an outdoor curtain rod with fade and rust-resistant features. You can simply drill these curtain rods into your patio structures to hang your curtains with ease.
To avoid drilling, try a tension rod – just make sure it can support the weight of your curtains.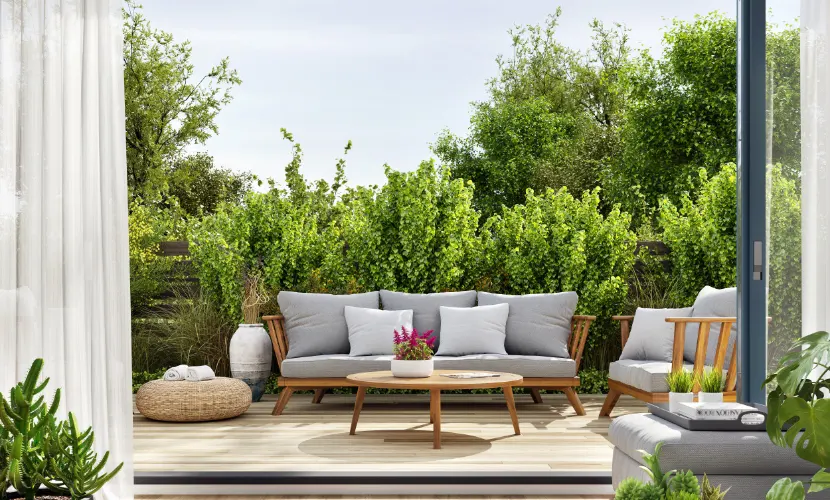 You can also use wire to hang some types of outdoor curtains. To hang your curtains with wire, you'll need to get some steel wire rope, eye hooks and wall anchors. Before securing your curtains, you'll run the wire through their grommets or panels. Then, use the wall anchors and eye hooks to secure the wire to opposing posts or structural beams on your patio. Be sure to pull the wire taught to prevent drooping.
Whether billowing from a pergola or swinging from a beam, outdoor patio curtains have an undeniably calming appeal. Use these pointers on how to hang outdoor curtains and you'll immediately elevate the quality of your outdoor living space.
For additional tips on maximizing your outdoor space, follow us on Instagram or subscribe to our email list.