Prepare Your Backyard for Springtime Fun
Jordan Parrish

After a long, cold winter, the idea of spring seems like a dream. There are times when you stare out your back door to your porch and wonder if the layers of snow and ice are ever going to be gone. The good news is that the gray of winter always gives way to the bright colors and shine of springtime. With that sunshine comes a chance to update your outdoor space. Investing in replacement cushions for outdoor furniture is one way to spruce up the space without starting from scratch.
There are a few simple tips and tricks for getting your yard ready for the fun and sunny spring and summer days ahead. You don't need to invest in a landscaper or outdoor designer. Looking for small things to update and replace will make your backyard entertaining space the place to be when spring weather rolls around.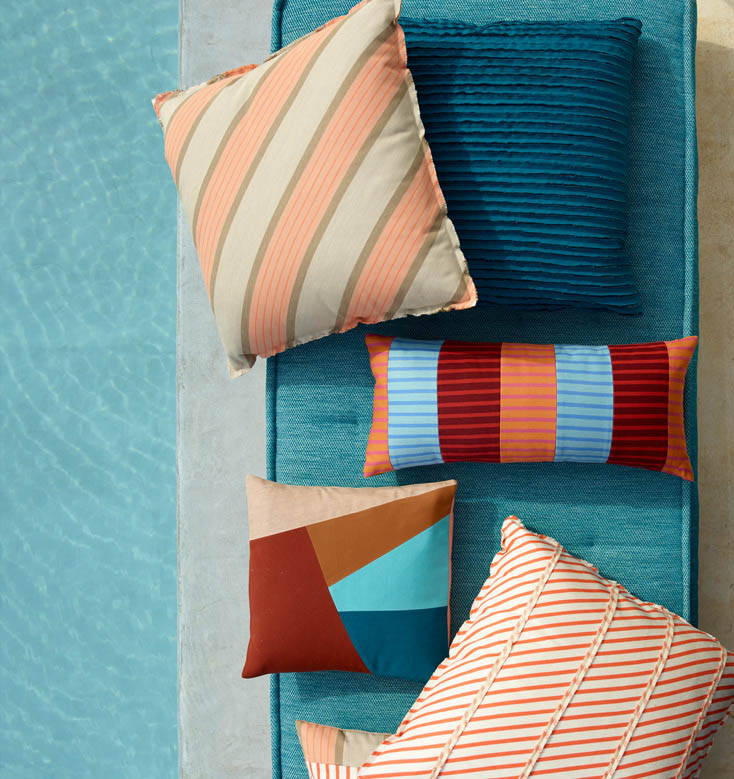 1. Replace and Update Accessories
A few years ago, you found the perfect sitting arrangement for your porch. It worked well for your family then, but now it seems faded and just ho-hum. If your furniture is wood, think about giving it a fresh coat of stain or paint. Even wicker can be repainted for an updated look. Make sure you use paint and stain specific to outdoor furniture.
Another way to liven up your furniture and give it a fresh look is by investing in replacement cushions for outdoor furniture. These cushions and accent pillows are made specifically for outside spaces. The fabric is water and mold resistant, but this doesn't mean it won't get dingy over time. Pops of contrasting colors can make all the difference in creating a unique outdoor space.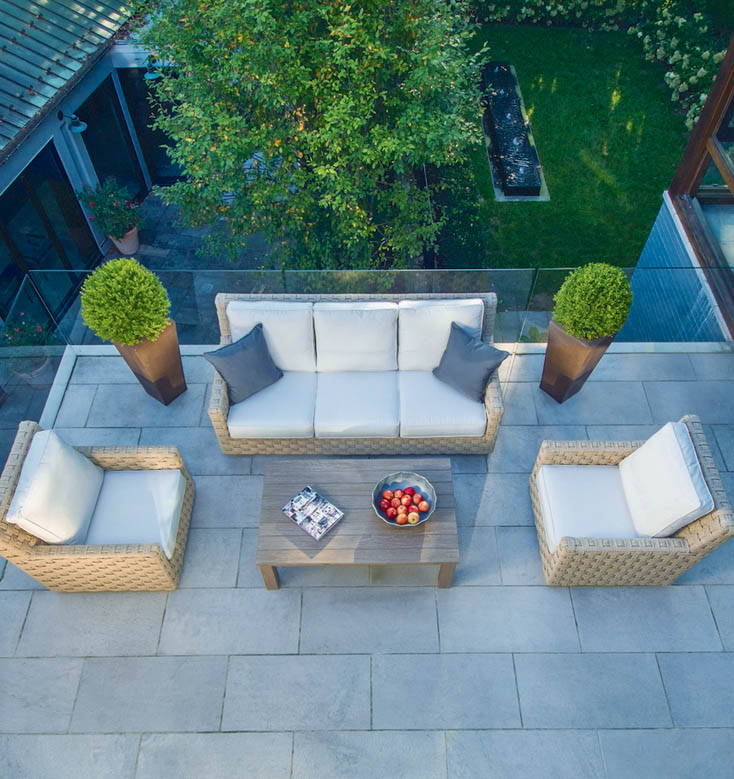 2. Create New Sitting Areas
Nothing says outdoor relaxation like taking a nap under a beautiful tree canopy. A sling or hammock is a great way to establish a new relaxation space in your backyard. The best hammock can be either tethered between two trees or on a stand. It's a good idea to find one that is versatile. The weave should be taught enough to have some give but should not be touching the ground.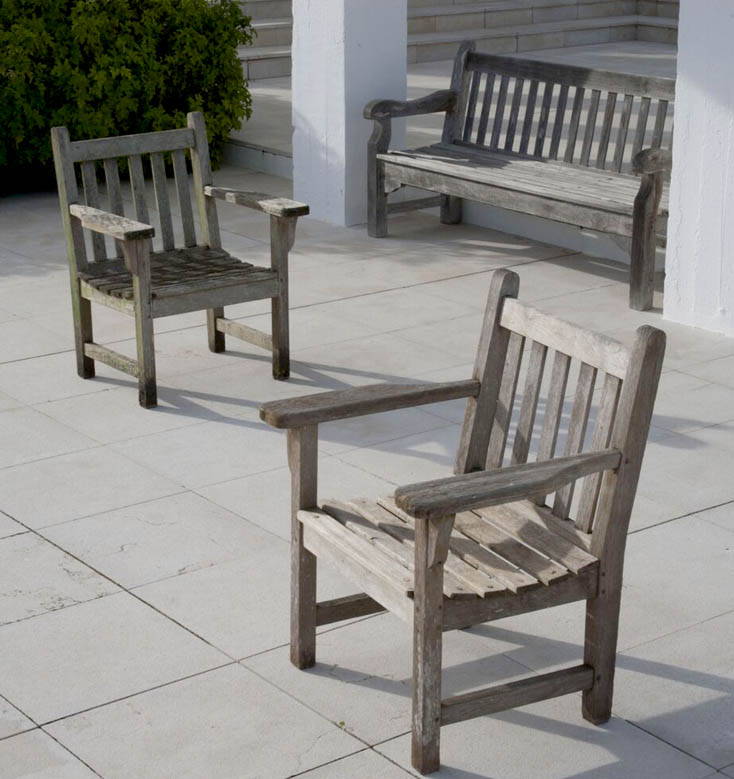 3. Spring Cleaning for Your Backyard
Who says the inside is the only space that needs a good cleaning? Spring is a great time to clean out your outdoor kitchen or fire pit. Give the grates of the grill some attention and spend some time getting grease and grime out. Clean out the outdoor fridge or bar area, and inspect the slings on chaise lounges. If all seems well, possibly replace the cushions on your outdoor furniture like the chaise lounges on your pool deck. Make sure the weaving on the bottom of the chaise lounges is still tight enough to support weight and that nothing has rotted or worn through. Give your windows some extra attention and replace screening on enclosures and windows that show signs of wear and tear.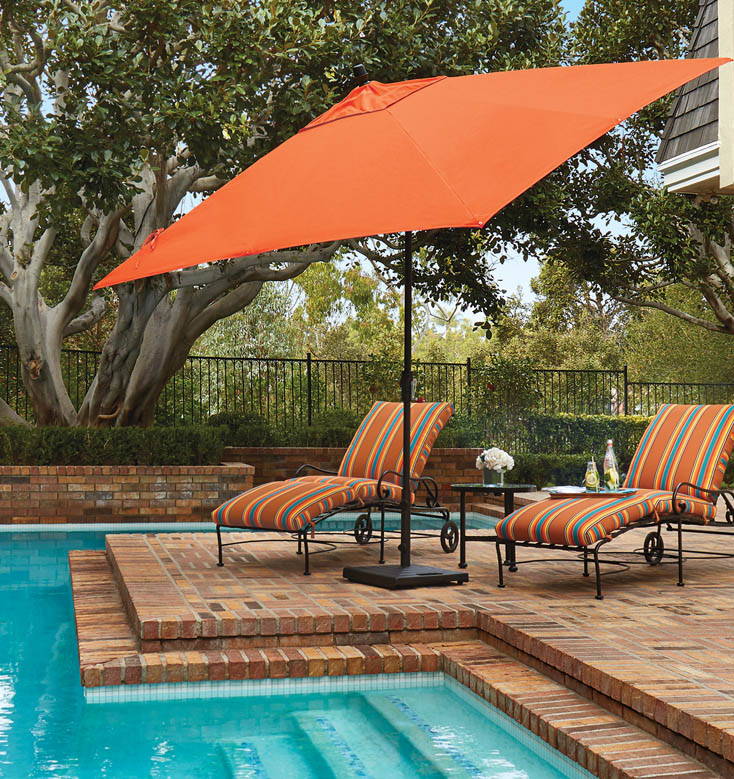 4. Unfurl Canopies and Umbrellas
If you wait until the sun starts getting higher to check on the condition of umbrellas and canopies, you might find that your entertaining area won't be shaded. The fabric can wear out over time and even begin to tear. You may want to find a good quality patio umbrella replacement canopy if the components inside and out need replacing. Get something bright that goes with new cushions and pillows.
Spring is the typical time for people to open up windows and clean out the house. Don't forget about your outdoor living space in all the frenzy and excitement. Along with the replacement cushions for outdoor furniture, many components need attention. Giving your backyard a face lift will help make it a beautiful extension of your home.