Most outdoor fabrics take days to dry after being exposed to rain or moisture. However, with Sunbrella's innovative technology, you can enjoy your space in comfort as soon as the rain is gone. Sunbrella Rain fabrics feature a protective barrier that causes accumulated water to bead up and roll off instead of soaking through the fabric. As a result, your cushion inserts remain dry, drastically reducing the time it takes for your cushions to be ready for use. For its effective waterproof technology, Sunbrella Rain fabrics are the ideal fabric choice for tropical climates or other areas with heavy precipitation.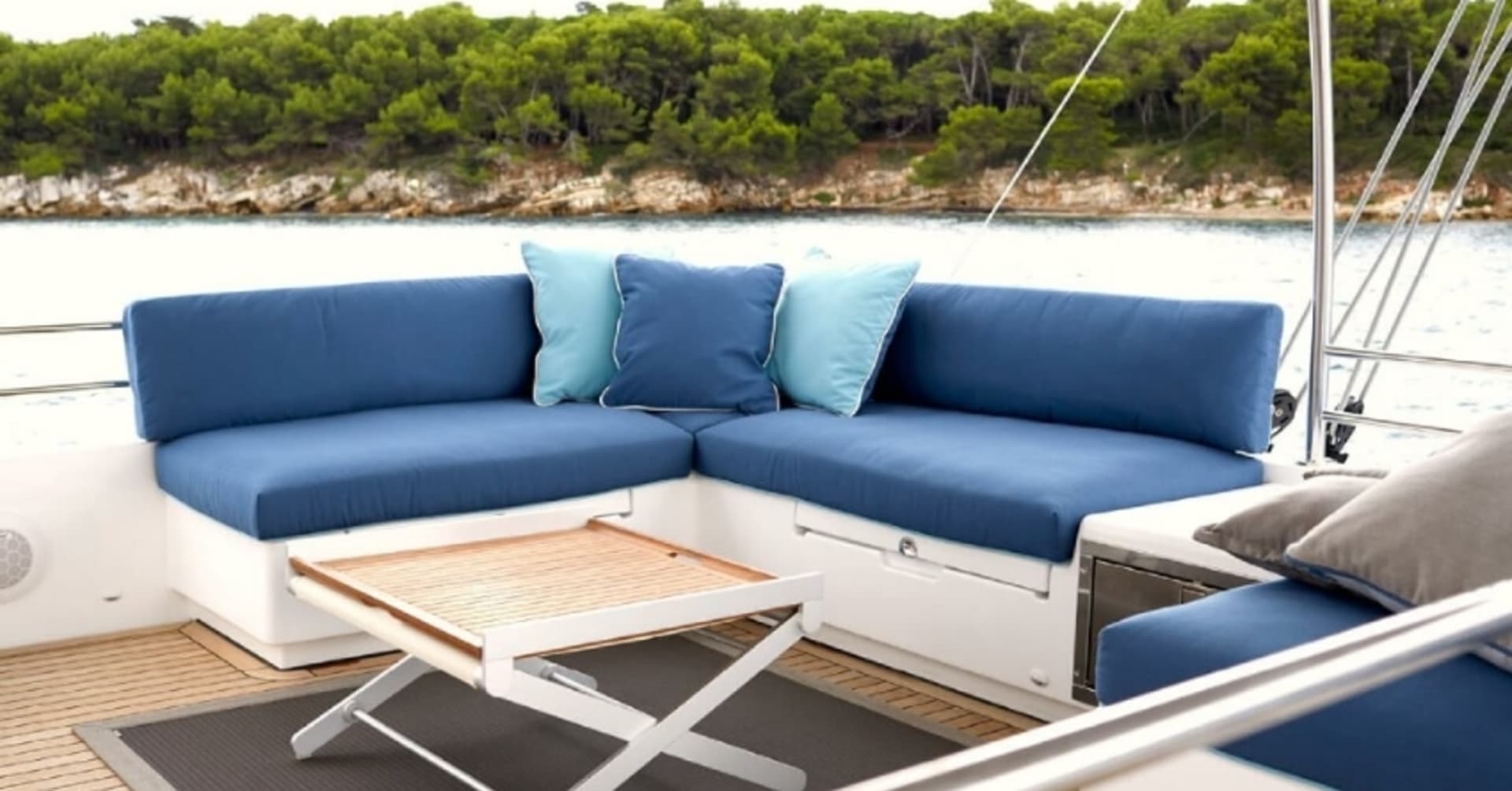 Sunbrella Rain fabrics have a permanent, 100 percent waterproof barrier that not only increases the protection of the cushion cores but also accelerates the cushion drying process. 
As with all other Sunbrella textiles, the Rain fabrics are incredibly easy to clean and are highly stain-resistant. Amazingly, the Rain finish does not affect the color or hand of the fabrics, leaving them as soft and luxurious as any other outdoor textile on the market.
Waterproof outdoor fabric
Quick-drying immediately after wiping away moisture

Prevents water from passing through the fabric, keeping cushion inserts dry
Ideal for environments prone to heavy rain, moisture, and mildew

More than 30 pattern options for customizing stylish outdoor seating cushions in residential and commercial settings