Recipes
Three valentine's recipes and ideas
The Drift
Whether you're planning a romantic backyard date night) or a celebration with friends, you're probably thinking about Valentine's Day recipe ideas. From Valentine's Day cookies to dinner these three recipes are fun and festive to make right at home.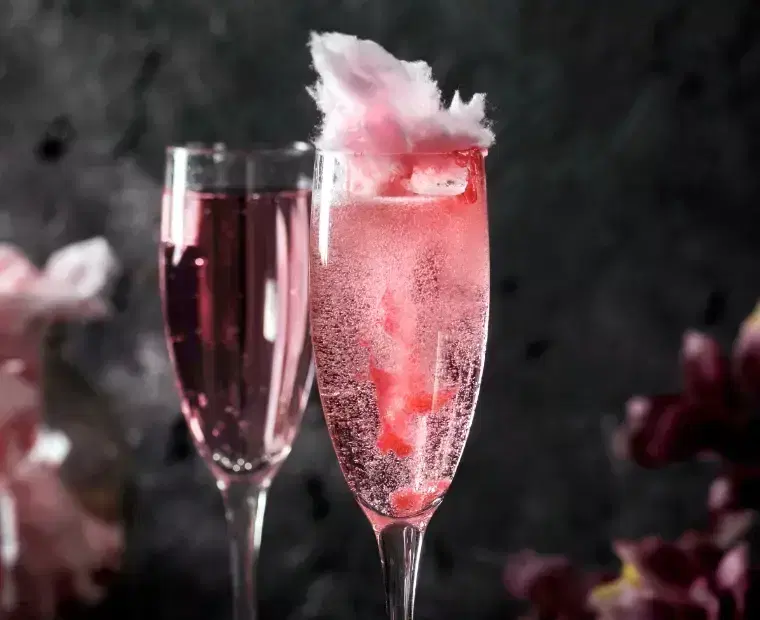 Valentine's day cocktail recipe
Dress us your champagne toast with a little something sweet. These cotton candy champagne cocktails are simple to make and oh-so-fun.
Ingredients
1 bottle of champagne or sparkling wine

cotton candy fresh, in any flavor you'd like

1/4 oz orange liqueur like triple sec or Cointreau, 1/4-1/2 oz per glass
Directions
Place a pinch of cotton candy inside your glass.

Add a splash of Cointreau, and then fill 2/3 of the glass with Champagne.

Garnish with an extra piece of cotton candy. 
Tip: If you don't want the cotton candy to dissolve immediately, make sure your cotton candy is slightly wider than the rim of your champagne glass so that it can sit right on top.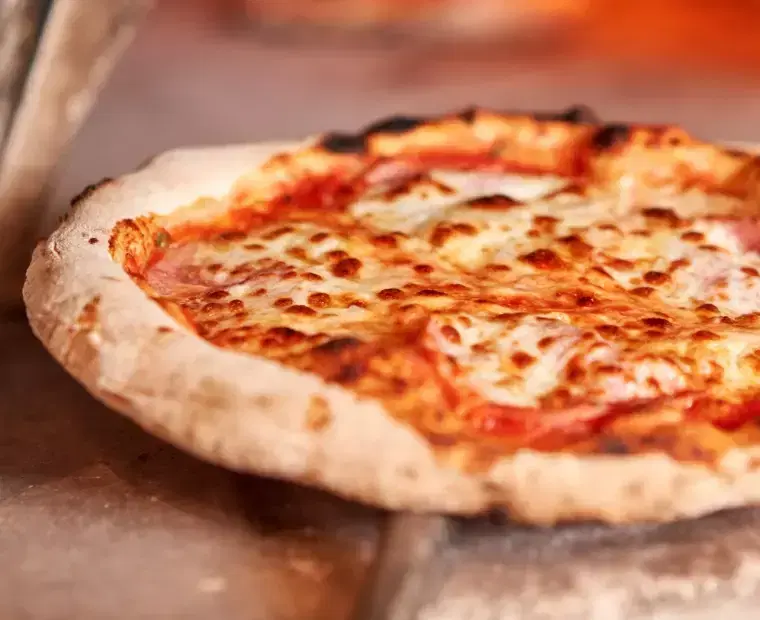 Valentine's day dinner recipe
What could be more romantic than true Italian pizza? Neapolitan pizza originated in Naples, Italy, and features fresh, simple ingredients and mouthwatering, wood-fired flavor.
Dough Ingredients
¼ cup warm water

1 teaspoon active dry yeast

1 cup cold water

1 teaspoon salt

3 cups bread flour

1 tablespoon extra-virgin olive oil
Toppings Ingredients
6 ounces mozzarella cheese, thinly sliced

½ teaspoon dried oregano

¼ teaspoon freshly ground black pepper

½ cup no salt added canned crushed tomatoes

2 tablespoons extra-virgin olive oil

6 leaves fresh basil, torn
Directions
Make the dough: Pour warm water into a large bowl and sprinkle yeast over the top. Let stand for 5 minutes. Stir in cold water and salt. Stir in flour, 1 cup at a time until incorporated.

Knead the dough on a floured surface until smooth (about 10 minutes). 

Divide the dough in half and form into two tight dough balls. Coat with olive oil and refrigerate in a sealed container for at least 16 hours. 

After the dough balls rise, remove dough from the refrigerator one hour prior to using.

Place a baking stone or pizza steel inside your oven and set the temperature to 420 – 480

°C 

 or 790–900

°F

. (You can use an infrared thermometer to measure the temperature of the cooking surface.)

Prepare the first pizza: Lightly dust one dough ball with flour and stretch gradually until about 14 inches in diameter, or about the size of the pizza stone. Lightly dust a pizza peel with flour, and place dough on the floured peel.

Add crushed tomatoes, followed by mozzarella, oregano, pepper, and olive oil.

Use the pizza peel to place your pizza on the preheated stone,

then bake until the cheese is melted, 1 minute in the pizza oven. Slice into pieces and serve immediately.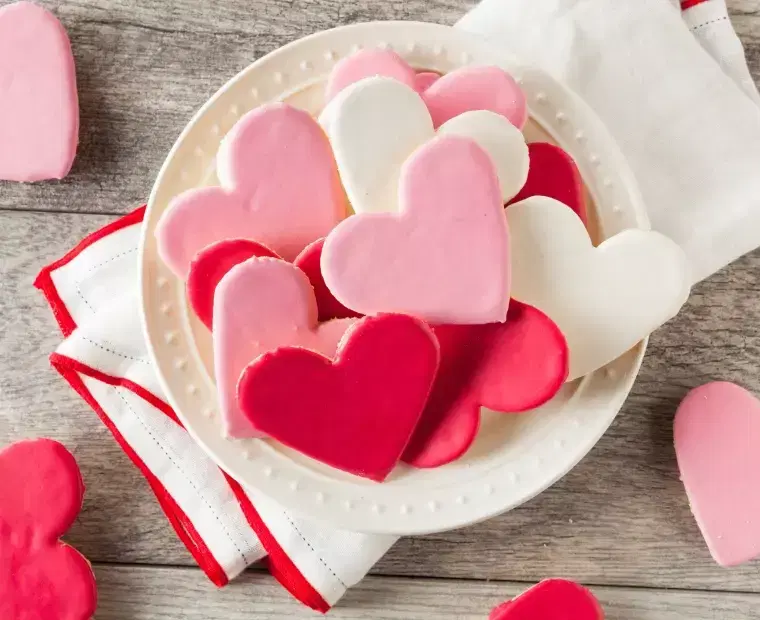 Valentine's day cookie recipe
What's Valentine's Day without something sweet and heart-shaped? These Valentine's cookies are reminiscent of classic candy hearts.
Cookie Ingredients
2 and 1/4 cups (281g) all-purpose flour (spoon & leveled)

1/2 teaspoon baking powder

1/4 teaspoon salt

3/4 cup softened unsalted butter

3/4 cup granulated sugar

1 large egg

2 teaspoons vanilla extract
Icing Ingredients
4 cups powdered' sugar, sifted

3 tablespoons meringue powder

9–10 Tablespoons room temperature water

Gel food coloring
Instructions
Whisk the flour, baking powder, and salt together in a medium bowl. Set aside.

In a large bowl using a hand mixer or a stand mixer fitted with a paddle attachment, beat the butter on medium-high speed until smooth, about 1 minute. Add the granulated sugar and beat on medium-high speed until creamed, about 2 minutes. Add the egg and vanilla and beat on high speed until combined, about 1 minute.

Add the dry ingredients to the wet ingredients and mix on low until combined. 

Form the dough into a ball and wrap it tightly in plastic cling wrap. Freeze for 30 minutes or refrigerate until firm (at least 1 hour, up to overnight).

Remove the dough from refrigerator and let it sit at room temperature for 5-10 minutes

On a lightly floured surface, use a rolling pin to roll the dough out until it is ¼-inch thick. Use 3-inch heart-shaped cookie cutters to cut out heart cookie shapes. Transfer the cookies onto a half-sheet baking pan lined with parchment paper or a silicone baking mat, placing them an inch apart. (Re-roll any scraps and repeat to cut out more cookies.)

Bake the cookies at a 350 F preheated oven for 8-10 minutes, until the edges start to turn golden brown. Let the cookies cool just a bit on the baking sheet, then transfer them to a wire cooling rack to cool completely.

To make the icing: In a medium mixing bowl, combinepowdered sugar with meringue powder. Add water and vanilla extract and beat with a hand mixer on medium-high speed, until smooth. (Add water and sugar as needed to find the right consistency.) Add gel food coloring to color the icing.

Add icing to a no. 5 piping bag to decorate the cookies. Icing will set within 2-3 hours.