Choose A Built-In Grill for Your Outdoor Space
Jordan Parrish

It's time to fire up the grill and start hosting barbecue parties. Choosing a top-notch grill can make all the difference in preparing your food and cooking for guests. It's important to be sure to select the right grill for you, and there's a lot to consider. Do you prefer the convenience of gas grills or the flavor of grilling with charcoal? Do you need a high-end design with multiple cooking zones or will a simple-but-efficient outdoor grill get the job done? One choice that is often overlooked is between a freestanding grill and a built-in grill.
Built-in grill options are exactly what they sound like. Rather than a stand-alone freestanding grill, the unit is instead built into the structure around it. This allows the grill to be integrated seamlessly into your patio or backyard layout. Here's why you should opt for a built-in grill for your backyard.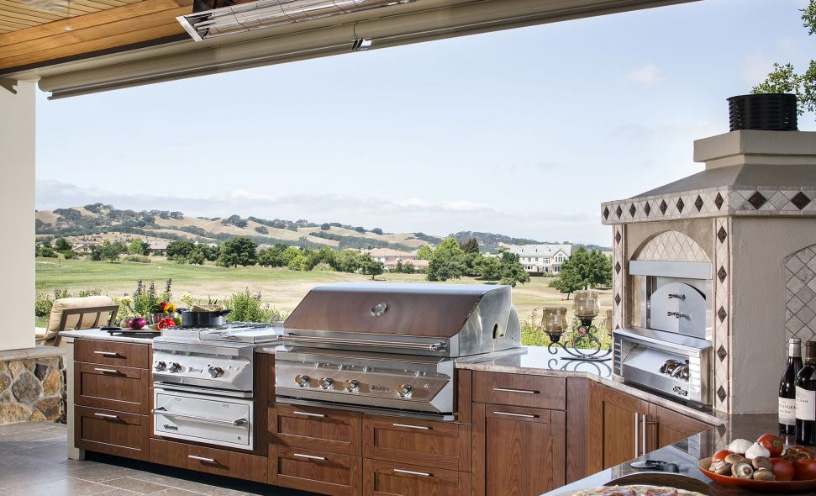 Unmatched Style
The most obvious appeal for a grill that's built-in is the aesthetic that such a choice provides. No matter what type of design style you opt for when laying out your grilling space, when you build the grill into the design it becomes easier to fit your grill in without it causing any unsightly interruptions of the flow of the space. With the right built-in grill design your guests may barely even notice that the grill is there until you're ready to fire it up and cook some delicious food.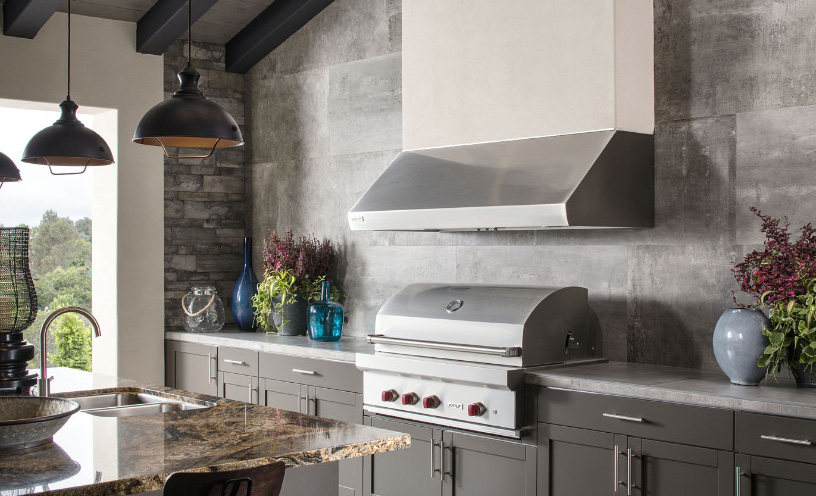 Unbeatable Convenience
Many of the leading grill manufacturers, like Lynx and Alfresco, offer built-in grill options. When you install a built-in grill it becomes the centerpiece of your outdoor area, making it possible to expand around it. Depending on your space, you may be able to expand and build an entire outdoor kitchen around the grill. We're proud to offer a variety of outdoor kitchen pieces, including stainless steel storage units, refrigeration, sinks, kegerator beer dispensers, and more! You can make sure that you have easy access to everything you need when tending to your food within an arm's reach by having storage installed in the elements around your built-in.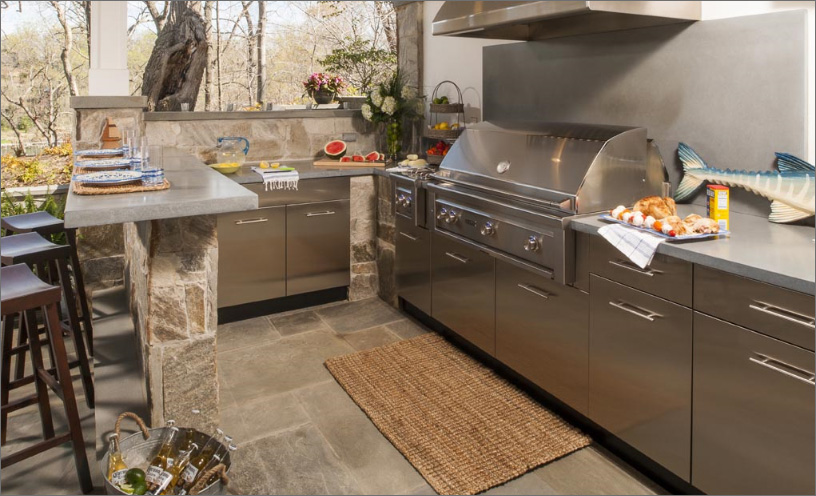 Built to Last
There's nothing more frustrating than getting a brand-new BBQ grill only to see the ravages of time catch up with it much more quickly than you would have liked. Many of our built-in grills are comprised of 304 grade stainless steel, which is built to last in an outdoor setting. We're also proud to carry a wide selection of grill covers to ensure that your grill is protected from the elements.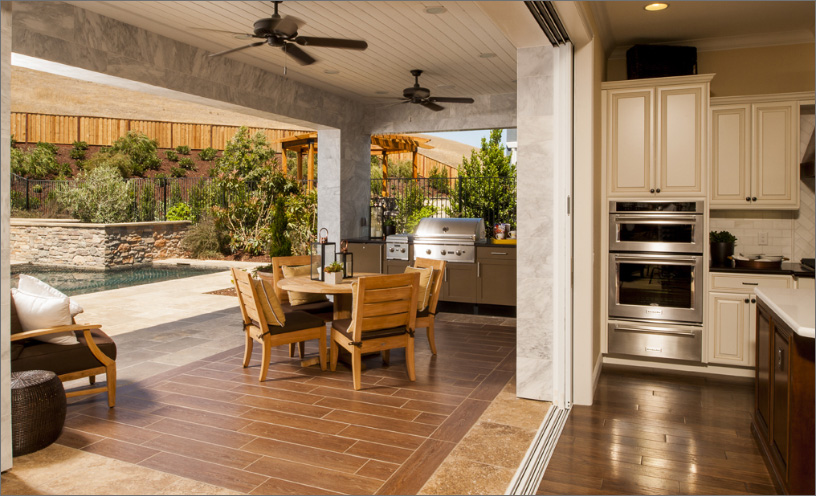 Grill More Often
At the end of the day, the reason you get a grill is so that you can grill some amazing food. Not only is grilling a tasty way to prepare your food, but hosting a barbecue is a fantastic way to gather your friends and family together for a big party or just a fun night together. When you have a beautiful built-in grill installed in your outdoor kitchen area you'll be excited to use it and that means more opportunities to fire up the grill and get cooking.
There are many great options if you're in the market for a built-in grill. With so many excellent brands available there is sure to be a grill which perfectly matches your needs. You may just find that the right built-in gas grill is exactly what your backyard has been needing. Transform your outdoor area today and start hosting backyard barbecue parties that your family and friends are sure to love.