Looking for product protection?
Meet Clyde
We get it: life happens. Parties invite spills, children have sticky fingers, and puppies track through mud. We want your outdoor space to feel like a relaxing retreat, and that means you shouldn't have to worry about grass stains or red wine mishaps. That's why we offer Clyde protection plans, which means we've got you covered for:

Food and
beverage stains

Burn and
Heat Marks

Rips, scratches,
and breaks

Sunscreen or
cosmetic stains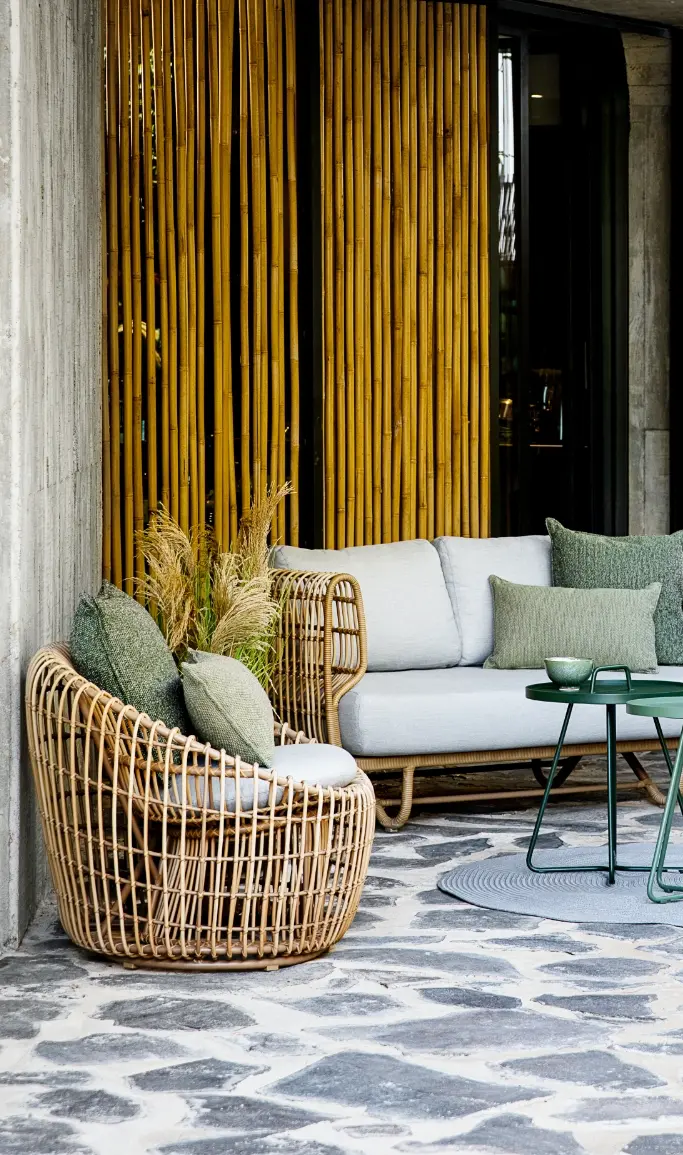 Frequently Asked Questions
---
What is Clyde?
We've partnered with Clyde to offer you extended warranties and accident protection on AuthenTEAK products. You can purchase product coverage directly from our site, and Clyde handles all processing, claims, and follow-ups if something happens to your product.
What happens next?
Once you've selected a protection plan, you'll proceed to checkout as normal. We'll send you a confirmation email when your purchase is complete. Clyde will send you a separate email with information about your protection plan.
How do I file a claim?
You can file a claim directly through Clyde at hiclyde.com. You should receive your credentials in a confirmation email from Clyde right after purchasing your coverage.
What if I can't find the information I need to file a claim?
We're here to help. You can contact AuthenTEAK customer support via chat, email us at customercare@authenteak.com, or give us a ring during regular business hours at (833) 879-0160. You can also contact the team at Clyde directly through their website.
What if I return my product?
If you return your product, your contract will also be returned and refunded at a prorated amount, depending on how long the contract has been in effect. You'll get a full refund within 30 days.
COVERED STAINS
AND DAMAGE

FABRIC

HARD
SURFACES

Food and beverage stains

Punctures, cuts, tears, AND rips

Cosmetics, SUNSCREEN, and oils

Human and pet stains
(except perspiration, hair and body oils)

Ballpoint pen ink or marker

Bleach or Chlorine

Burns and heat marks

Matching pieces

Breakage

Breakage of table tops

Breakage of welds

Breakage of rocker, swivel, glider,
and recline mechanism

Scratches, gouges, chips, or cracks

cast aluminum scratches that
penetrate the finish

cover, gazebo, or sling-frame fabric
COVERED STAINS AND DAMAGE
FABRIC
HARD
SURFACES
Food and beverage stains
Punctures, cuts,
tears, AND rips
Cosmetics, SUNSCREEN,
and oils
Human and pet stains
(except perspiration,
hair and body oils)
Ballpoint pen ink
or marker
Bleach or Chlorine
Burns and heat marks
Matching pieces
Breakage
Breakage of
table tops
Breakage of welds
Breakage of rocker,
swivel, glider,and
recline mechanism
Scratches, gouges,
chips, or cracks
cast aluminum scratches
that penetrate the finish
cover, gazebo, or
sling-frame fabric