Tips for Creating a Beautiful Seaside Escape
Jordan Parrish

Whether you live alongside a dramatic ocean shoreline or by a quiet, restful cove, outdoor furniture and accessories can help you create the ideal seaside escape. Ocean-inspired styles and colors create a wonderful, relaxing outdoor space for you and your guests to enjoy. Use a contemporary or traditional look to bring your coastal outdoor space to life.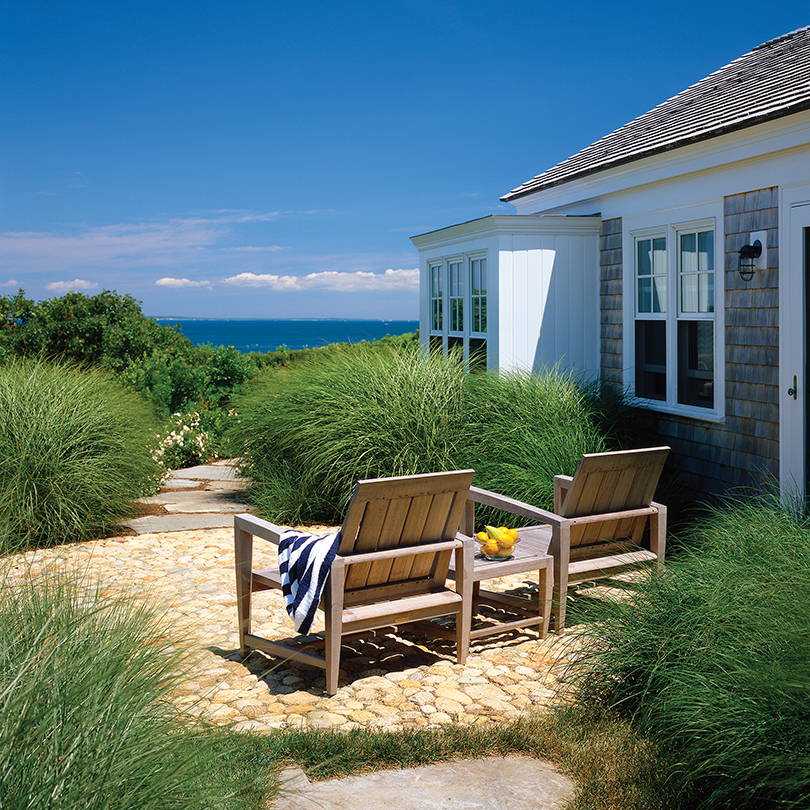 Choose Relaxing Colors
Beach living is all about creating a relaxing, laidback vibe. Enhance this cheerful and peaceful mood by choosing palettes of blues, soft greens, and beachy neutrals. Choose upholstery colors inspired by the ocean waves, lively dune grasses, or the soft, warm sand. Blues and greens also make excellent accent colors, but you may find something inspired by your favorite ocean sunsets or seashells. You have a lot of room to be creative and to customize your outdoor space to your unique tastes.
Go For a Coordinated Look
Choose one or two décor themes to keep your outdoor oasis looking fresh and cohesive. Nautical decorations featuring boats, anchors, and ships' wheels are very popular and create a classy look when used as tasteful accents. If you want to bring fun and whimsical sea life images into your décor, you can find plenty of designs featuring fish, shells, whales, and seabirds. Depending on the size of the prints and accessories, you may want to use them sparingly to avoid adding too much visual clutter to your space.
It also helps to think of your main audience when accessorizing. Nautical and sea life themes can be elegant and reserved or flashy and youthful. If this outdoor retreat is geared toward your kids, brighten it up with some fun colors and designs. If you're thinking of a more mature or staid crowd, you may want to keep things simple and subdued. Of course, you can always switch out your accents and accessories for a refreshing change in tone and theme. You have plenty of options to create a seaside motif and make it your own.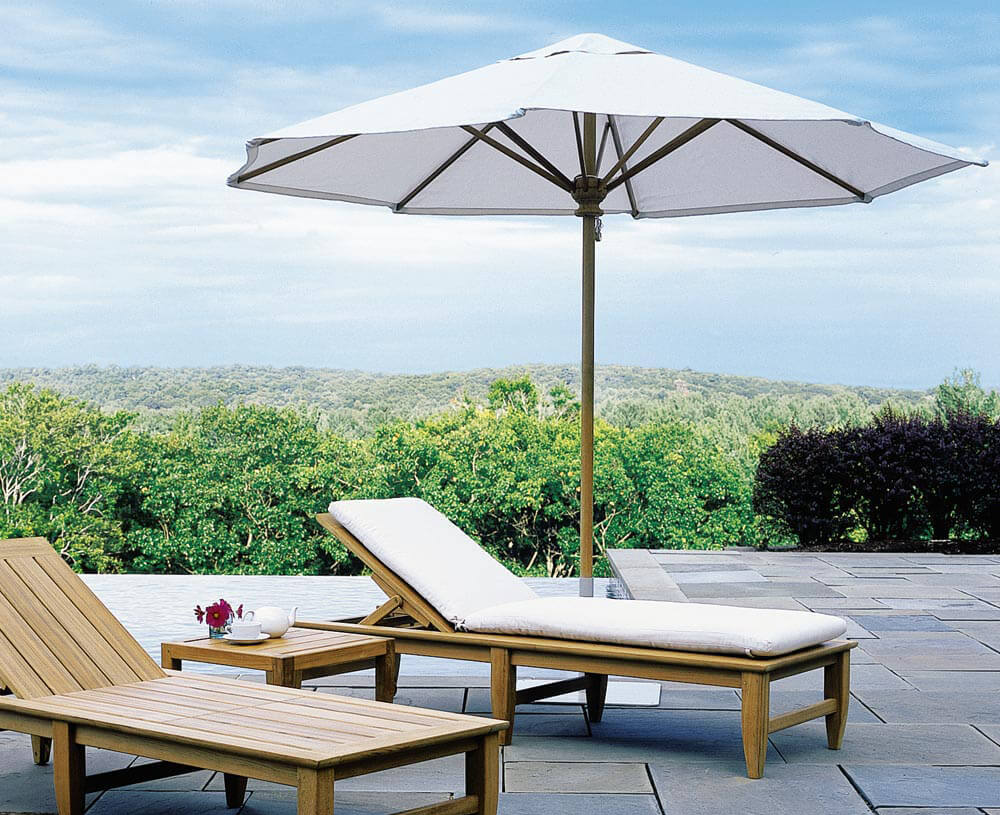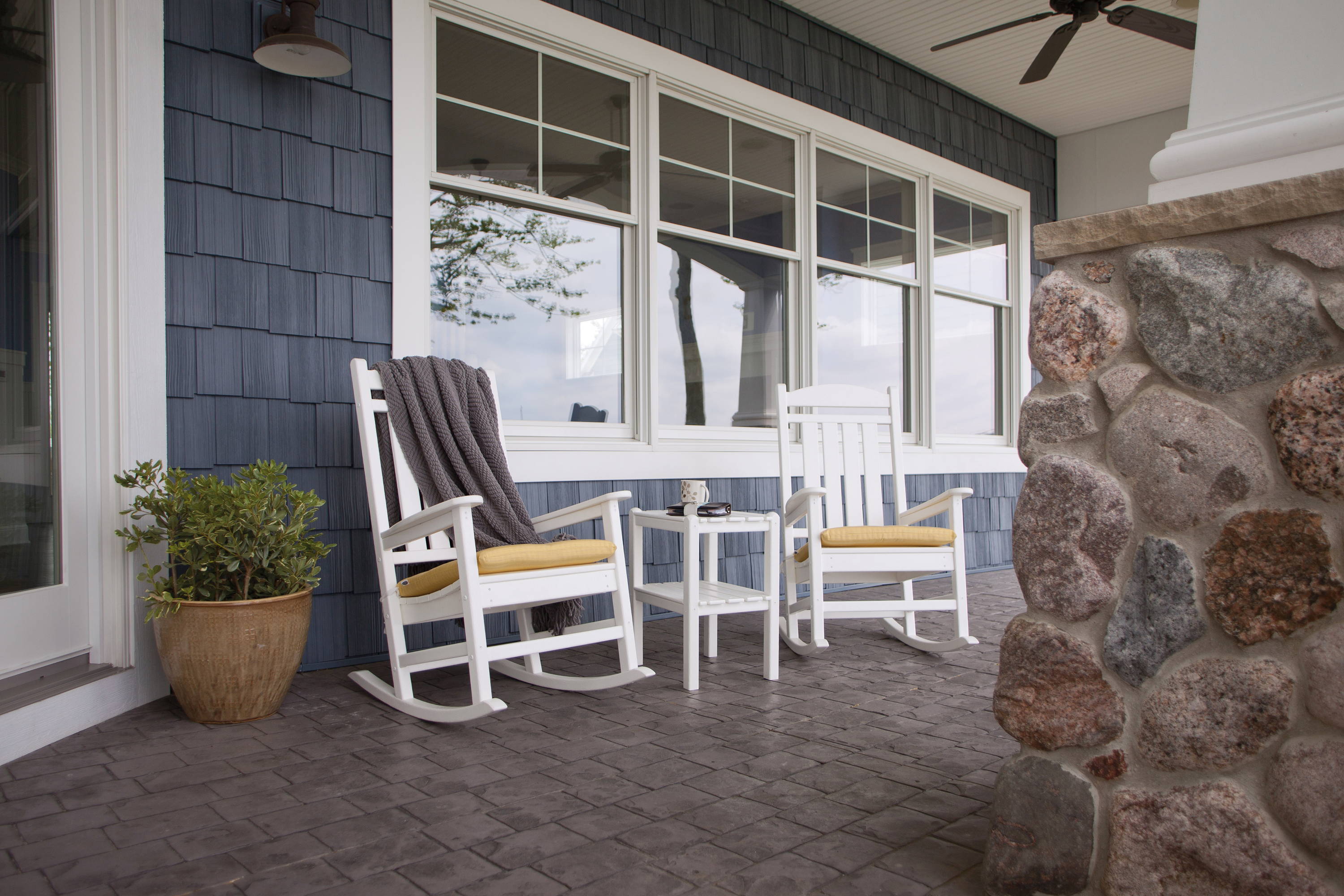 Find the Right Materials
Not all outdoor furniture is alike, and some materials are better suited for coastal living than others. Anything you leave outdoors may be subjected to sea spray, bleaching sunlight, rainstorms and abrasive sand. Look for materials that are naturally durable and weather resistant or that have been treated to last in outdoor conditions. Teak is an excellent option for outdoor furniture due to its natural water resistance and durability. It weathers to a beautiful, smooth color, lending to a natural beachy look. Other options include lightweight rattan or wicker, both of which bring the feel of the tropics. Make sure the cushions and accessories you choose are labeled for outdoor use so you can enjoy your investment for years to come.
Make the Most of Your Surroundings
If you are lucky enough to have gorgeous, sweeping views of the ocean from anywhere on your property, try to take advantage of them when setting up your seaside escape. Arrange patio furniture to capture the best views while also encouraging conversation. Avoid using large furniture or accent pieces that disrupt views from the retreat or from inside your house. If you need outdoor lighting, you can find ground-level fixtures that softly illuminate your natural surroundings. Ideally, your outdoor space should flow naturally from your home and complement its environment.
Shop With Confidence
You should always buy from a trusted retailer who knows the finer points of outside decorating. We carry the furniture and accessories needed to build gorgeous beach retreats. With brands like Barlow Tyrie, Polywood, Kingsley Bate, and Elaine Smith Pillows, you can furnish and accessorize your seaside retreat with durable and stylish pieces. Shop our website to find everything you need for a perfect outdoor space.
Shop More Seaside Inspired Looks