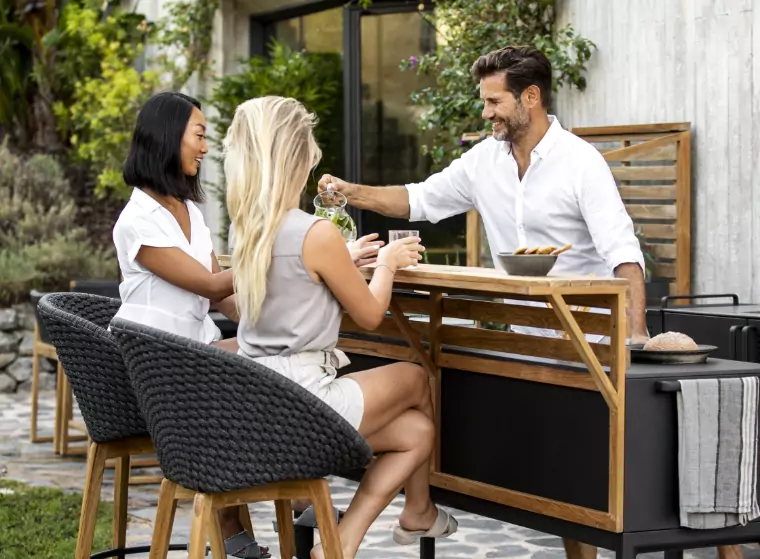 THE GARDEN
PARTY EDIT
CONSIDER US YOUR
(GARDEN) PARTY PLANNER
With springtime in full swing, we've created the ultimate guide for your garden party decor—from afternoon aperitifs to evening soirees.
Set the stage (and accommodate a crowd) with designer-approved dining furniture and serve up spritzes and snacks with coolers and serveware. We've also got everything you need to set the mood with high-performing outdoor fire pits and lighting. And for a garden party meal to remember, whip up a chef-worthy pizza (or several) in an outdoor pizza oven.
YOUR GARDEN PARTY GUIDE
Interior designer Abbi Williams of Red Door Design Studio shares her tips and tricks for creating the garden party—from hosting hacks to game-changing decor decisions.
View more
---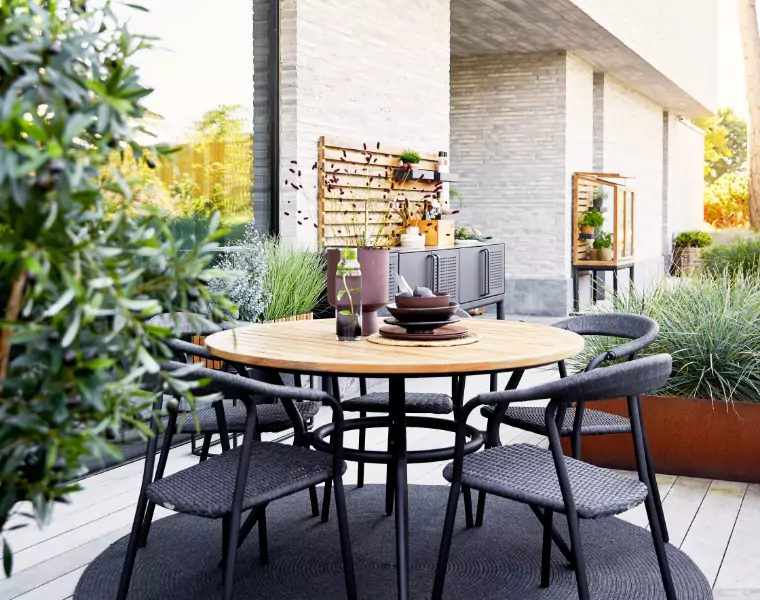 FOR YOUR PARTY PROVISIONS
---
---
FOR YOUR PARTY PROVISIONS
DINE ITALIAN-STYLE
We'll let you in on the ultimate (garden) party trick: you don't have to be a chef to serve up wood-fired flavors. Crafted in Italy by skilled artisans and industry experts, Alfa pizza ovens harness the latest technologies, allowing you to for cooking, grill, and roast an expert.
Alfa ovens heat up to 1000°F in just ten minutes and can cook a pizza in one minute, reducing energy consumption and waiting times (no hangry guests here).
Shop pizza ovens
LET THE GRILL MASTER SHINE
---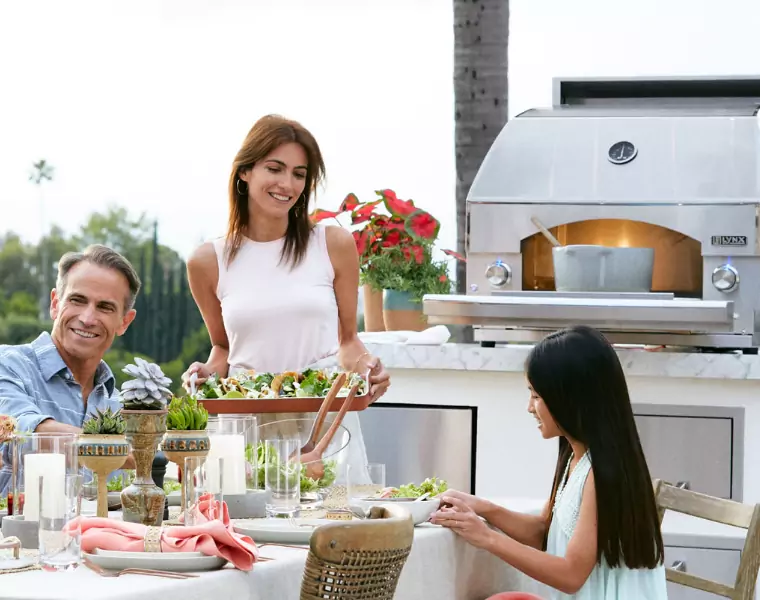 ---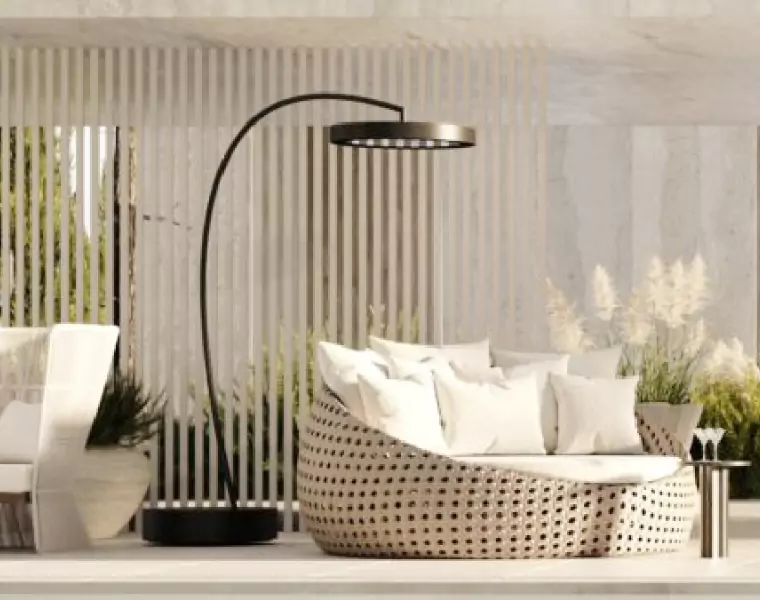 ---
SUSTAINABLE OUTDOOR FURNITURE
Learn all about sustainable teak and the value of sustainable outdoor furniture to your home and our planet. Embrace true beauty with sustainable outdoor furniture. From recycled materials to sustainable teak outdoor furniture, shop furnishings, and accessories created with a conscience.
From recycled, mindfully sourced materials to ethical manufacturing processes, the beauty of sustainable outdoor furniture extends far beyond the backyard, improving the lives of people and places across the globe. Shop AuthenTEAK's curated selection of sustainable outdoor furniture that's beautifully designed and mindfully crafted.
Sustainable teak outdoor furniture is crafted from sustainably sourced teak, which comes from facilities in Indonesia under the jurisdiction of Perum Perhutani, a state-owned enterprise responsible for the oversight of teak production. Sustainable teak outdoor furniture is made from Grade A, responsibly harvested plantation teak.
These manufacturers use only legally harvested teak and employ local workers to hand-craft their furniture according to time-tested methods. As a result, consumers can enjoy sustainable teak outdoor furniture that's beautiful, durable, and made to last for generations.