Kingsley Bate Furniture: Traditional Outdoor Furniture
Abbi Rieser

Traditional Style Upgrades for Your Patio
Your patio is the perfect place to unwind with family and friends and to shake off that winter chill when spring rolls around every year. To make full use of your outdoor space you need reliable patio furniture on your side. While there are plenty of modern styles to choose from these days, there's nothing quite like traditional furniture to give your deck or patio that classic look and relaxed feel you've come to love so much. Kingsley Bate furniture and Barlow Tyrie creations are the ideal pieces to add to your setting if you're looking for an updated look with the traditional design principles you love.
What's So Great About Traditional Design?
A combination of teak wood, wicker and sling, traditional design has long been a crucial piece of any outdoor design plan for many homeowners worldwide. And for good reason – these simple elements, while beautiful and elegant, can work alongside practically any other design pieces to achieve a truly beautiful and personalized patio, regardless of taste in patterns, colors or accent work. The simplicity of the design elements makes them easy to work with and wonderful to look at in any space.
Kingsley Bate outdoor furniture exemplifies this perfectly. The brand features a wide range of wicker creations in its Sag Harbor collection. The wicker itself is a simple addition to the design, featuring driftwood-toned wood and lighter wooden accents alongside customizable cushions. The fairly neutral tones allow any of these pieces to fit into any existing design elements in your current patio that you might want to keep while making your upgrade.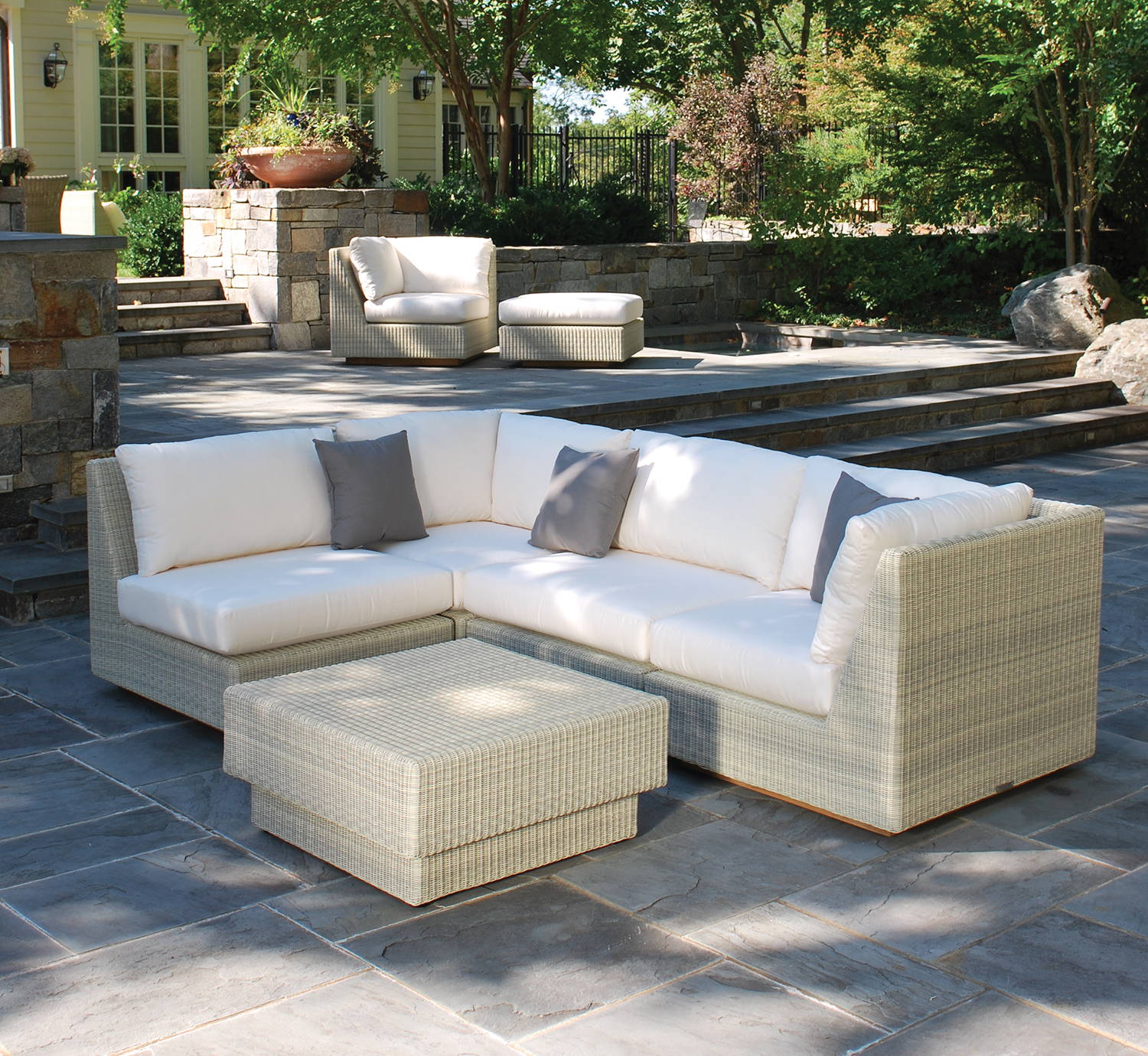 While Kingsley Bate furniture featuring wicker is built to last and features internal aluminum supports, the style of wicker simply isn't for everyone. Fortunately, that's where brands such as Barlow Tyrie come in. Creations from this brand tend to feature:
• Natural-looking wood
• Understated metal touches
• Outdoor-rated fabric
All of these elements work together with your existing design plans just as well as wicker and at times provide an appeal that borders on rustic charm.
Choosing Your Pieces
Whether you're opting for beautiful Kingsley Bate furniture or prefer the classic, luxurious Barlow Tyrie look, you'll need to consider a few things when placing your order for traditional patio pieces. First and foremost: size. While it's tempting to buy a sectional that can easily seat twenty guests, you might find you're unable to comfortably fit such a piece onto your deck or patio alongside other furniture pieces. Alternately, if you have a large space and tend to entertain often, you'll want to ensure you're getting big enough pieces (and enough pieces in general) to ensure the area doesn't feel sparse. Ideally, your patio shouldn't appear either empty or crowded.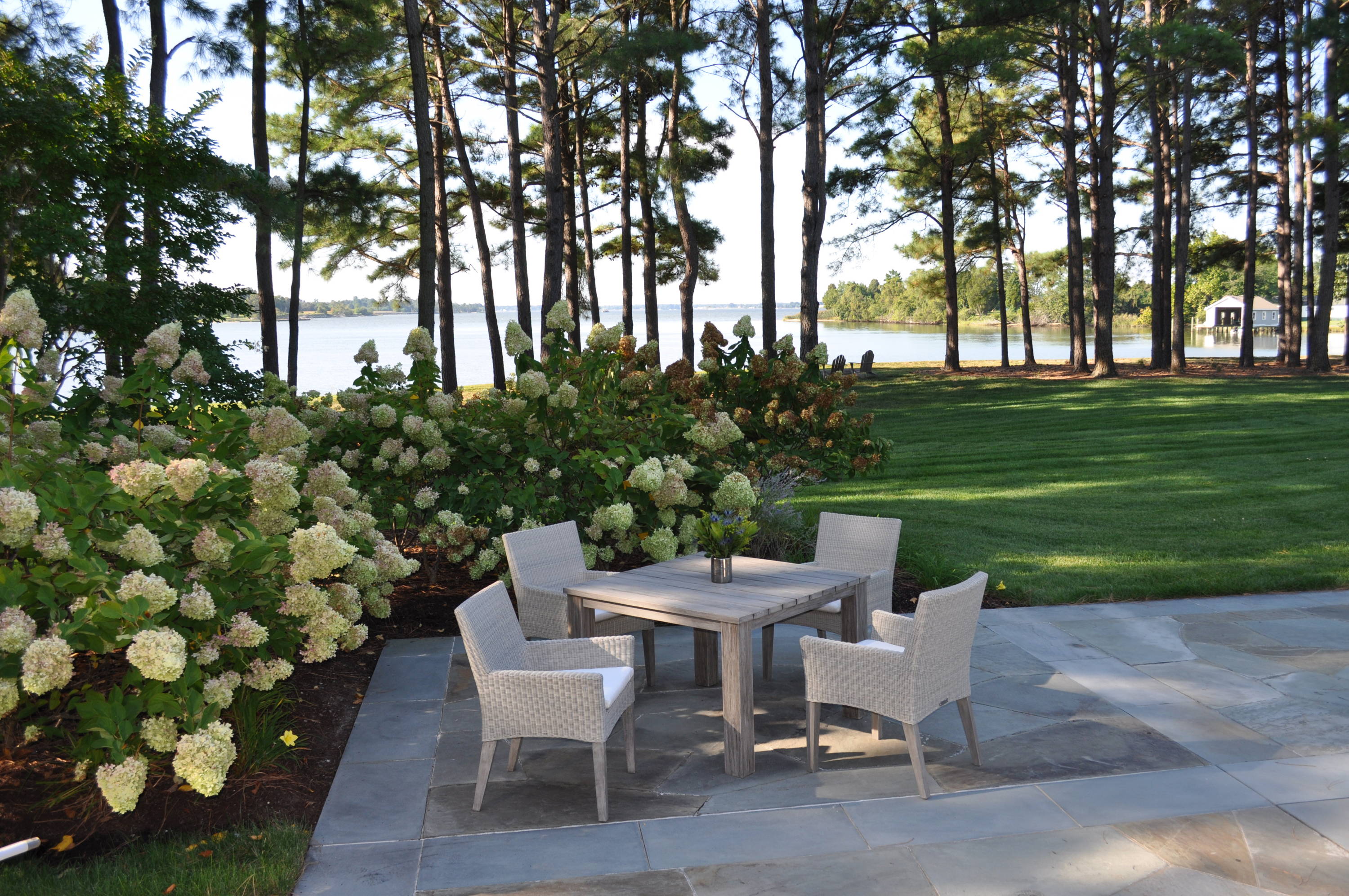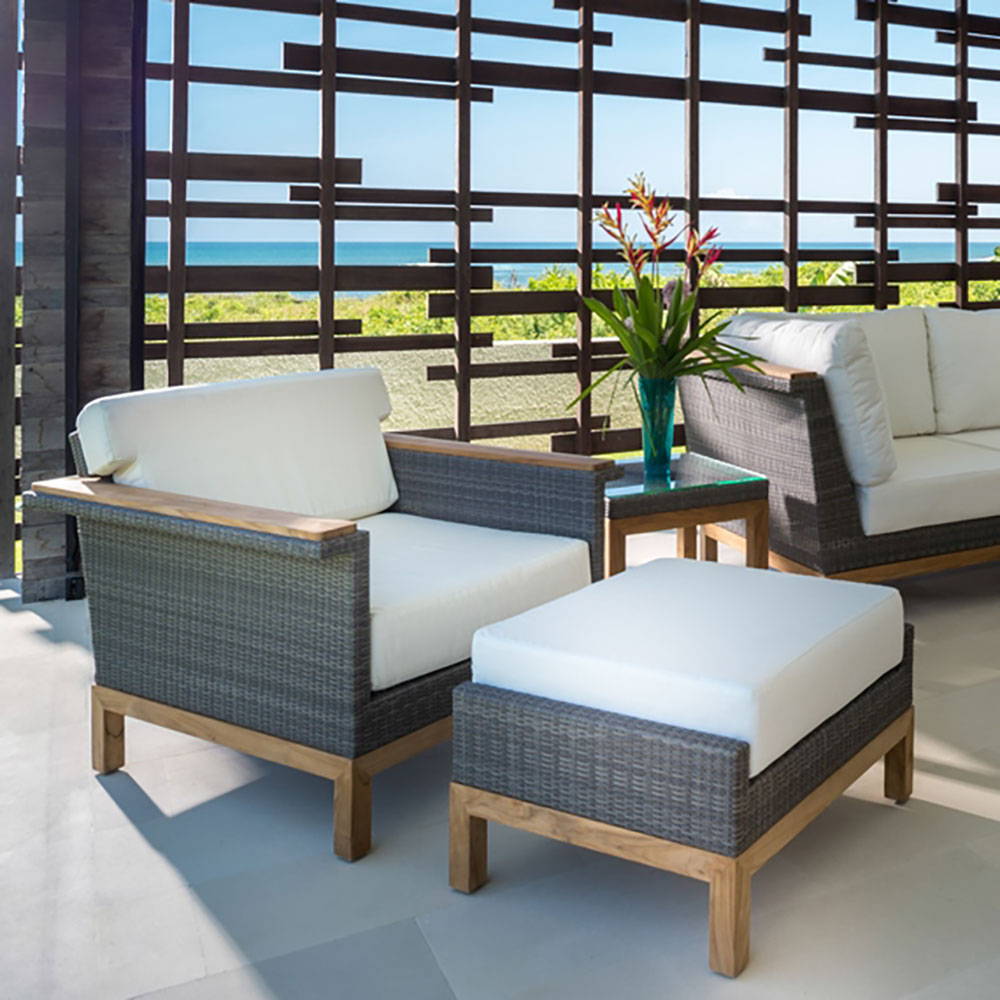 Furthermore, consider the frequency at which you entertain friends and family members in your home. If you don't act as a host often, consider adding just a few pieces for your own personal use. If, however, you do happen to have people over to use your patio often, you'll need more seating space. Again, it's about assessing your needs as a homeowner and your available space to find the right pieces to work for you.
Once you've made your selection, be sure to order early. Some pieces take longer to ship, and the ship time will only increase the closer spring gets. The last thing you want to do is waste your warm-weather time waiting on your furniture to arrive, so ensure you're buying well in advance of any planned warm-weather entertaining.
At the end of the day, whether your selection is of the Kingsley Bate patio furniture variety or another brand entirely, adding a few simple yet beautiful traditional pieces to your patio décor is sure to liven the space up and make it more enjoyable overall.