Modernizing Your Patio
Jordan Parrish

As a whole, modern design principles have carved out a special place for themselves in the world of home décor over the past several years. The cool and neutral tones, occasional splashes of fun, bright colors, clean, straight lines and unique combinations of materials have become popular in homes around the world. Now, thanks to the production of modern outdoor furniture by brands such as POVL Outdoor, Gloster, and Zachary A. Design, these designs are popular outside of the home as well.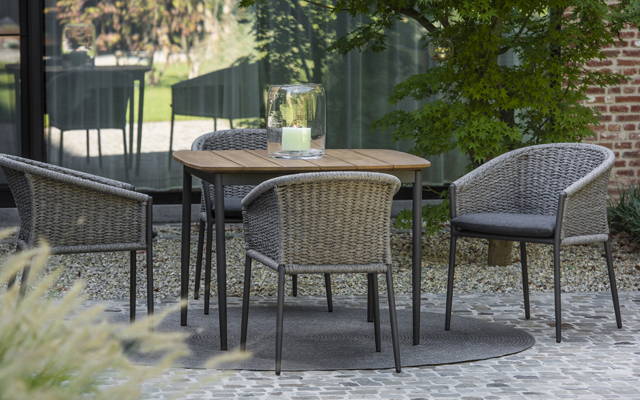 Variety For Days
Modern designs typically holds to a handful of aesthetic rules, but aside from this, there's a great deal of variety to choose from when it comes to crafting your patio space into the ideal hangout spot for the warmer months. Making your choice is all a matter of understanding the different types of modern looks and deciding which one you'd prefer.

For example, POVL Outdoor makes a number of modern chairs that feature simple colors, straight lines, a mixture of wooden and metal materials. Gloster furniture offers mostly cushioned furniture, including the Grid collection, which includes a number of sectionals featuring cushioned chairs and couch units meant to be used together to personalize a space. Zachary A. Design provides shoppers with yet another approach to the modern look with a unique line of furniture comprised of high-quality fiberglass that appear to be cement, but without the weight. They are all designed with a clean, minimalist look designed to look like sculptures.
Making the Choice
First and foremost, you should focus on finding a product that's aesthetically pleasing to you. While the aesthetics are extremely important, there are also other things you need to consider when choosing your patio furniture, such as:
• The size of your patio or deck
• Your current decor style (if you want to keep any of those elements)
• How often you entertain/how many people you entertain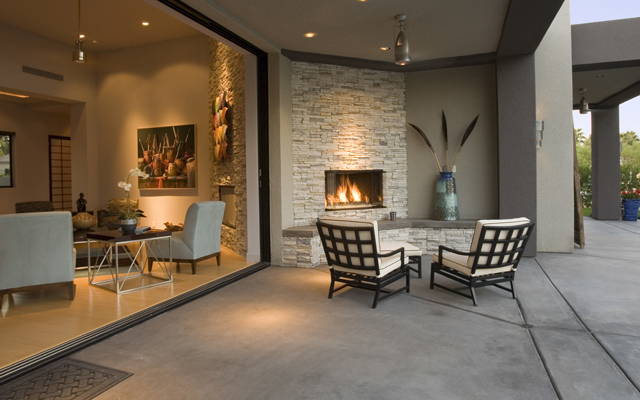 Each of these factors should be considered while making your selection. If you have a small patio and don't entertain often, you're likely better off choosing POVL Outdoor chairs that can be easily stacked and don't take up much space. If you're an avid entertainer, however, you may want to choose a Gloster deep seating set instead, which allows you to change around your outdoor space at a moment's notice to accommodate more guests or to free up some space. Fortunately, style and practicality are never exclusive, and there are plenty of options to choose from that'll get you the best of both worlds.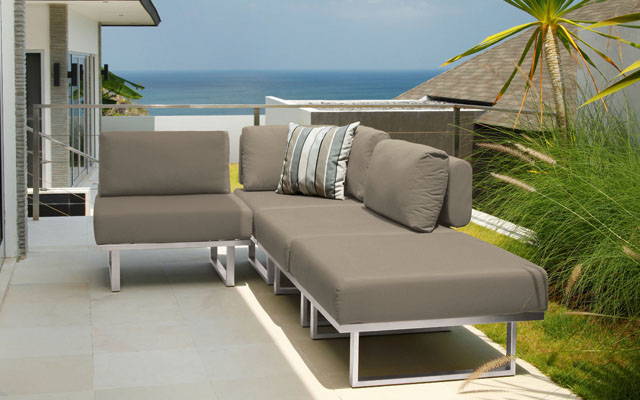 Get the Most Out of Your Buy
Regardless of whether you choose modern simplicity by POVL Outdoor, Gloster comfort or intriguing Zachary A. Design styles, make your purchase well before the warmer seasons make their approach if you want to get the most out of your modern outdoor furniture. Order your patio furniture early and ensure you aren't missing out on valuable time spent outdoors.

Whether you're a dedicated entertainer and enjoy spending time outdoors with your family and friends or you simply prefer a small, quiet outdoor setting to settle down in with a book and a mug of coffee, modern outdoor furniture can spruce up your entire outside experience. Give yourself the gift of a truly comfortable patio by upgrading your furniture collection.