Materials Matter
Whatever your style is, there's an outdoor material for it. Meet weather-resistant materials for every style, mood, and occasion—from textured, all-weather sling fabrics, recycled materials, and classic teak to plush upholstered pieces and woven wicker. Browse outdoor furniture by material below.
Hardwood with tight grain and high natural oil content, teak is ideal for patio furniture because it stands up to the elements.
The look of indoor furniture, with the durability of outdoor materials. Style meets sensibility in high-quality upholstered pieces.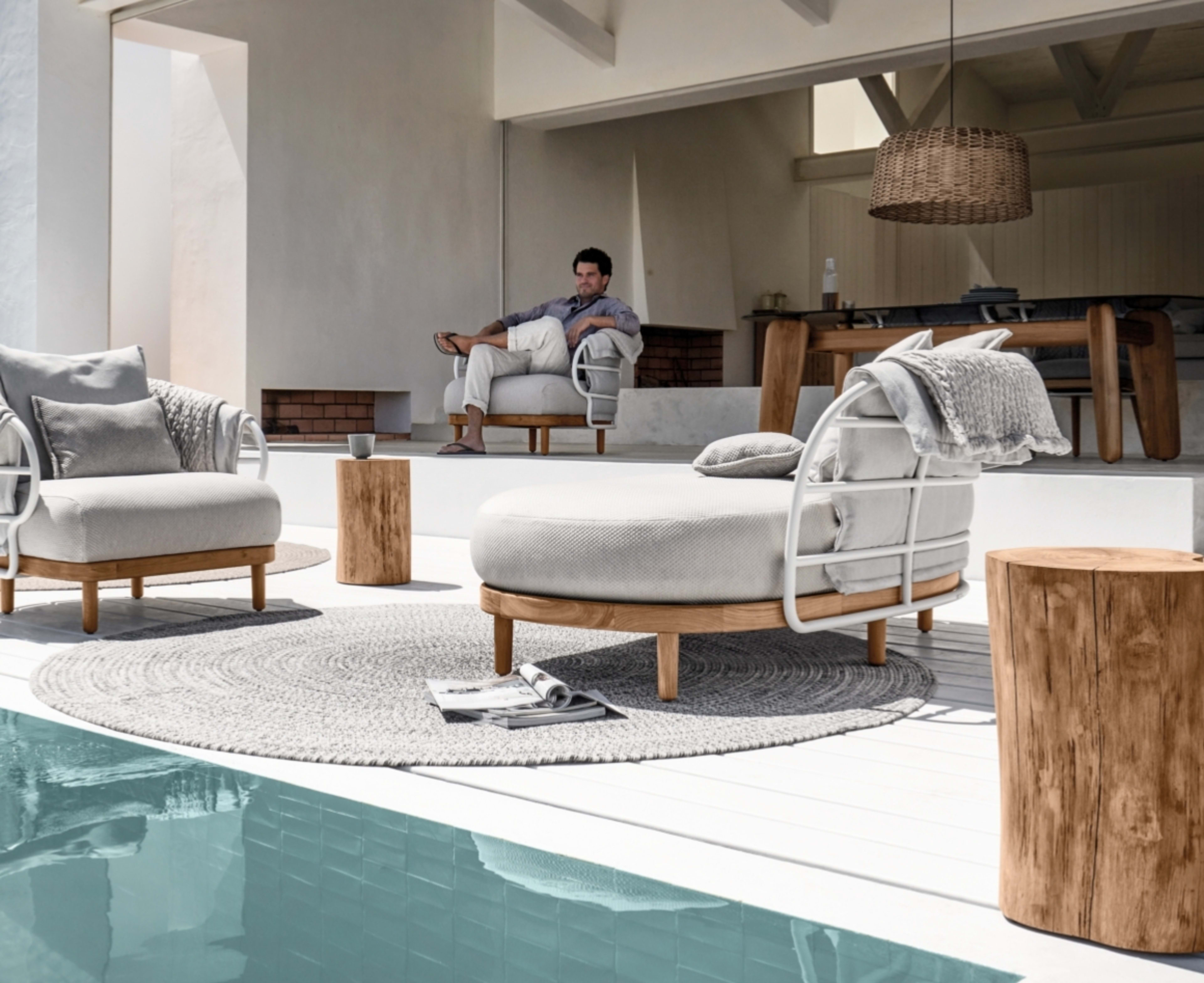 Sleek style meets easy maintenance and anti-corrosive properties with stainless steel patio furniture.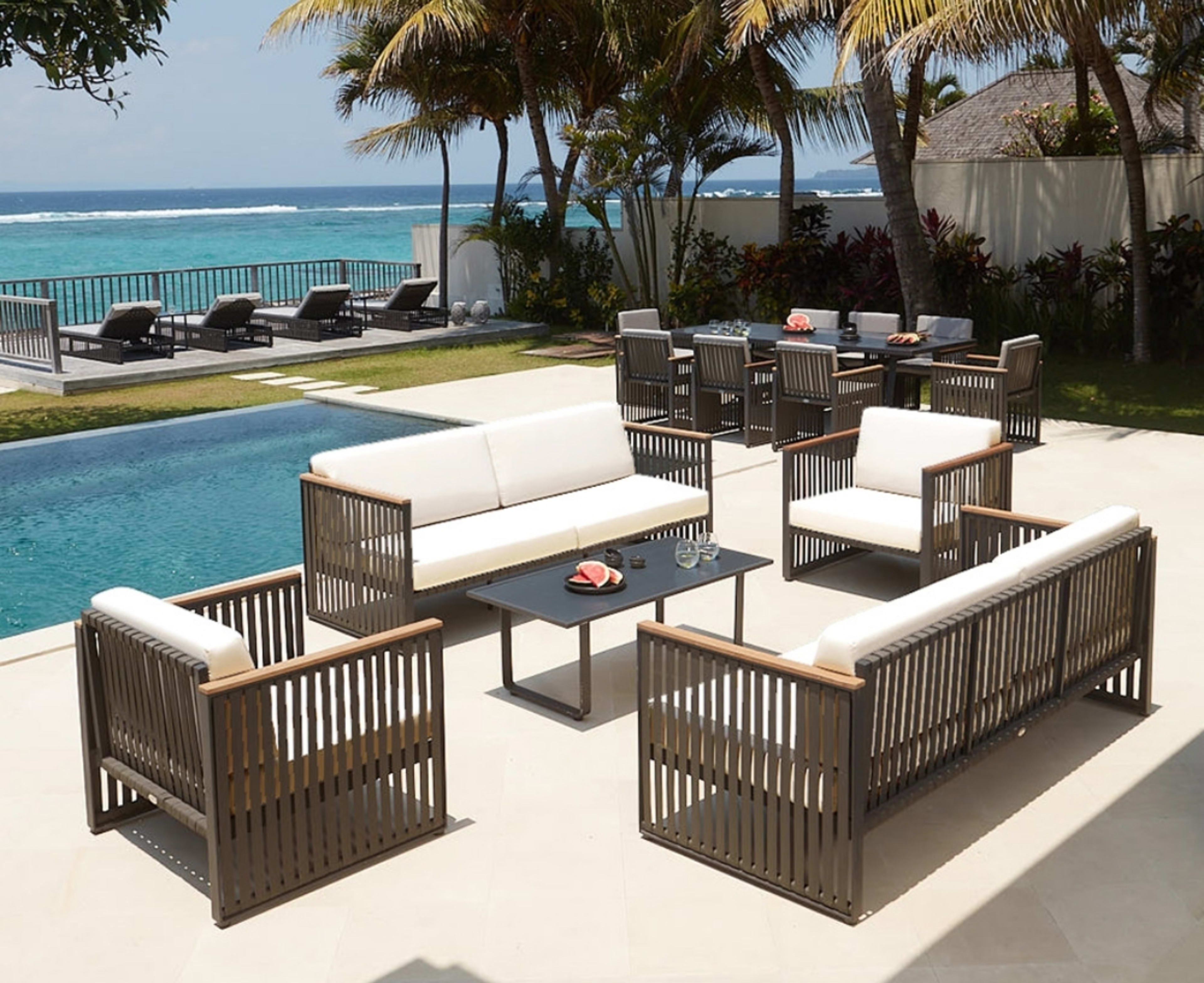 Durable aluminum patio furniture requires minimal maintenance and is sleek, chic, and practical.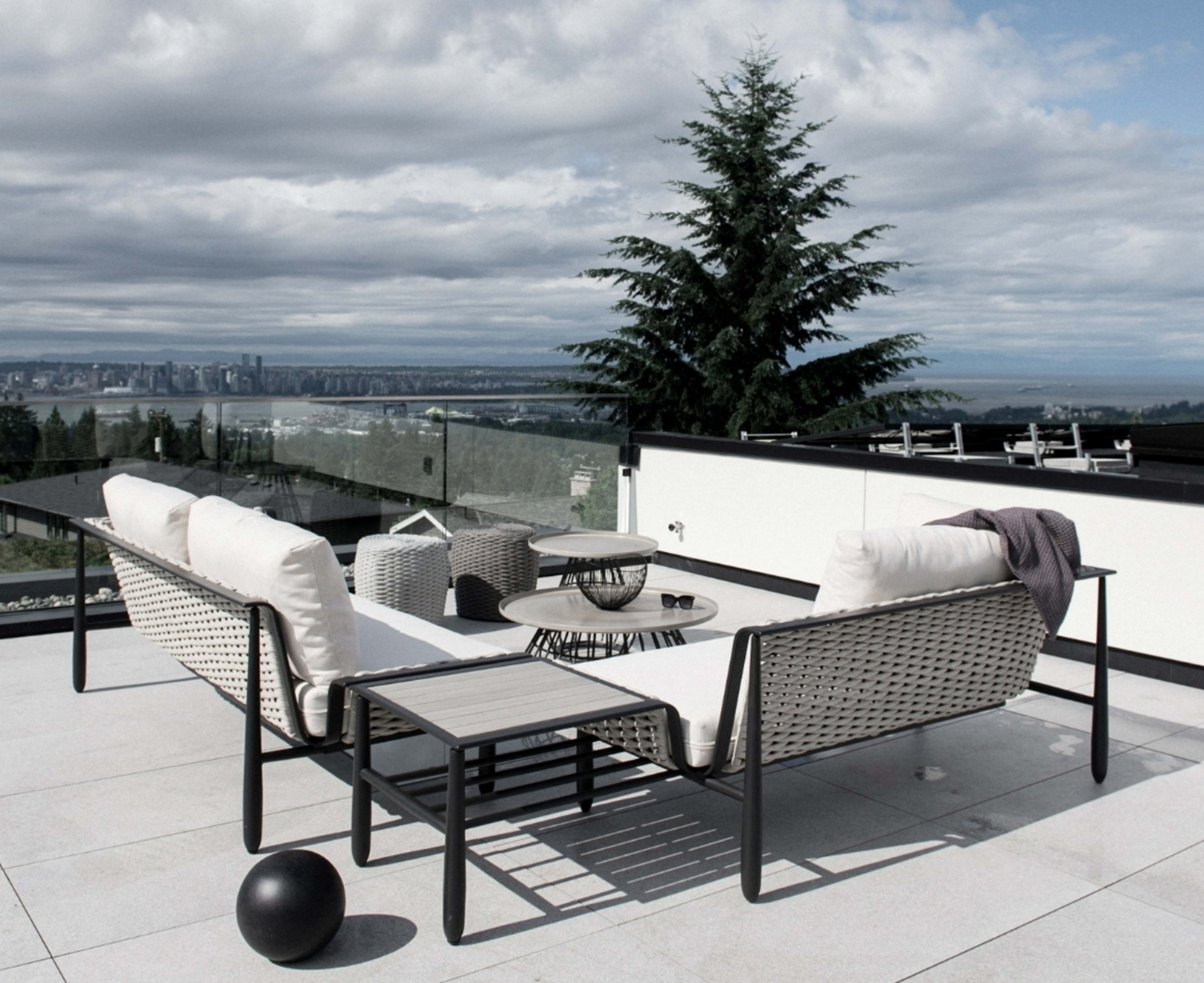 ---
When it comes to patio furniture materials, environmentally friendly, low-maintenance pieces are a match made in heaven.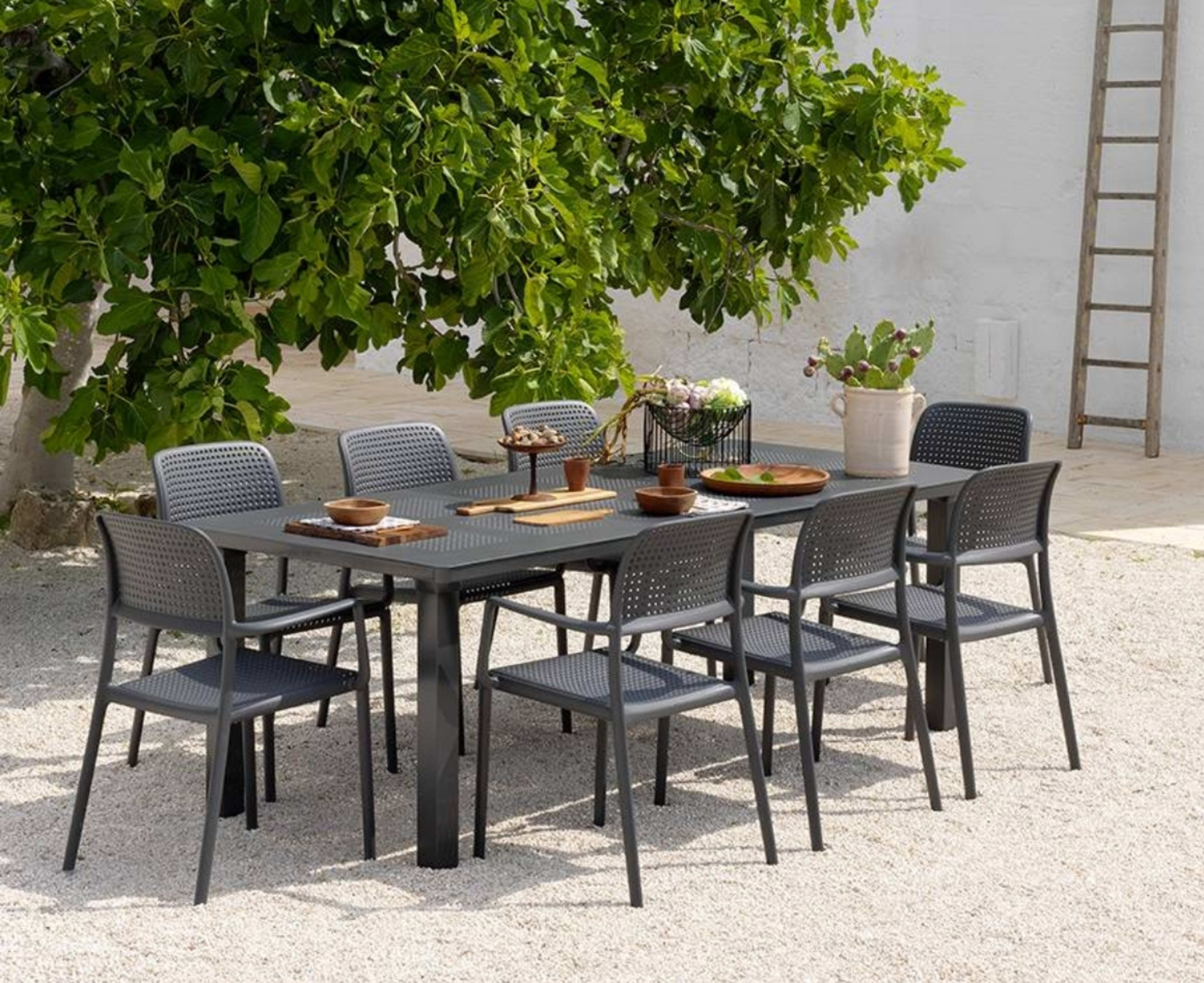 The luxurious hand-woven texture of wicker, in a low-maintenance, weather-resistant, and fade-resistant design.
This just in: The latest patio furniture materials you won't want to miss. Meet new and noteworthy outdoor furniture.
---
THE BEST PATIO FURNITURE MATERIALS
When it comes to patio furniture materials, a mix of durability and design is essential. From modern aluminum patio furniture perfect for a contemporary look to pieces in an all-weather sling - a vinyl-coated mesh known for resisting water - there's something for every style, every space.
Browse our selection of high-quality patio furniture materials to choose the best pieces for your lifestyle—whether it's a petite balcony or a sprawling backyard oasis.