PATIO HEATERS
Want to enjoy the outdoors all night and throughout the seasons? A high-quality patio heater is essential when it comes to making the most of your outdoor space year-round.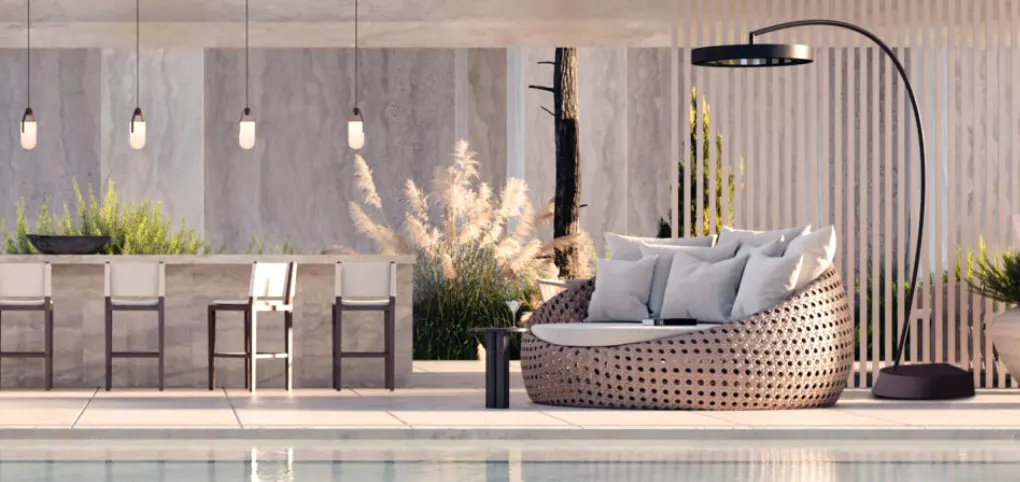 GAS PATIO HEATERS
Choose from natural gas or propane-fueled heaters, ideal for warming both commercial and residential spaces. 
Shop all gas patio heaters
ELECTRIC PATIO HEATERS
This highly energy-efficient heating method emits a cozy, ambient glow through a safe, clean wavelength of heat.
Shop all electric patio heaters
FREE-STANDING PATIO HEATERS
Freestanding heaters can reach heights of over six feet, are generally portable, and rarely ever require professional installation.
Shop all free-standing patio heaters
WHAT'S NEW?
Keep warm all year long—and in style. Meet the latest in patio heating—from freestanding units to mounted heaters with all the bells and whistles. 
Shop all new patio heaters
---
Outdoor heating, elevated
Enjoy the outdoors year-round with the best in patio heating. From freestanding heaters to sleek, space-efficient mounted units, our high-end selection of outdoor heating has been curated specifically to keep things cozy and comfortable throughout the seasons. 
If you're looking to control the temperature and duration of your patio heating, shop outdoor heating accessories, like switches and control systems, which make it easy to monitor and manage your heaters.