ALFRESCO

Bring restaurant-quality cooking to your backyard with our premium Alfresco grills. Alfresco is a recognized leader in the outdoor cooking industry, offering luxury grills known for their power and reliability. Shop our collection to find some of their best models in sizes and styles to suit your space and tastes.
SHOP ALL ALFRESCO
SHOP ALFRESCO GAS GRILLS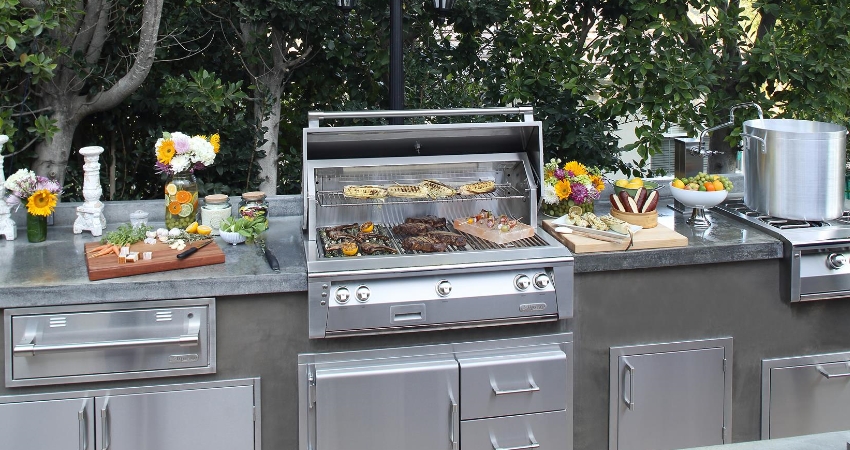 BUILT-IN >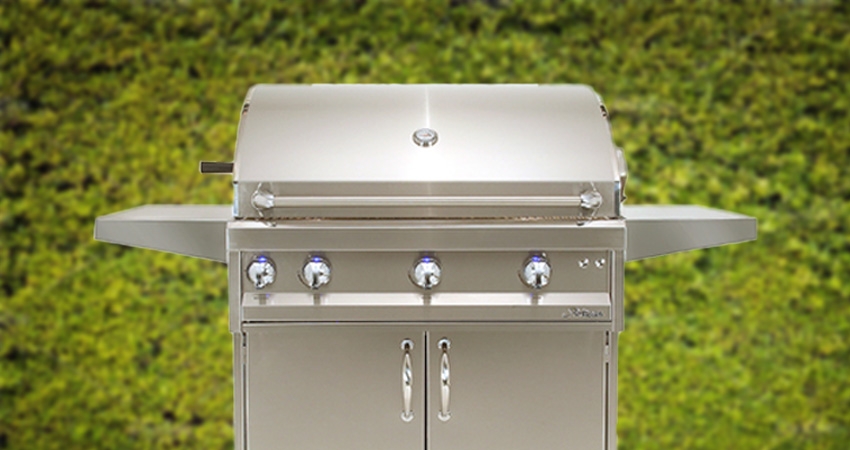 FREESTANDING >
SHOP ALFRESCO BY COLLECTION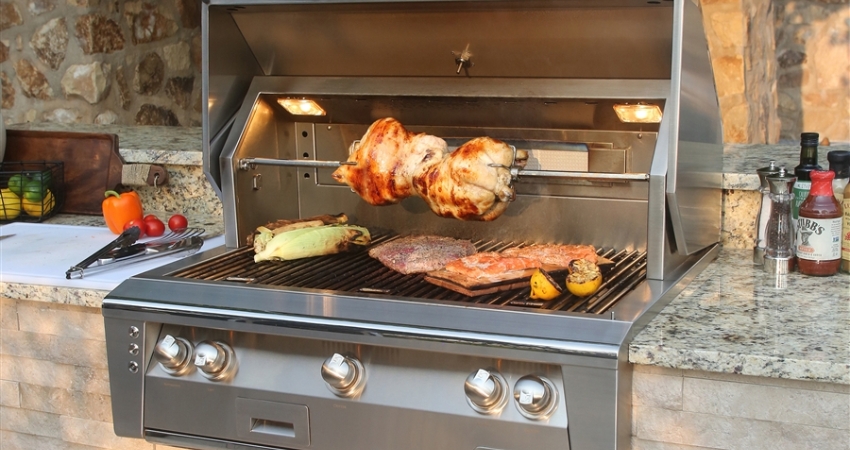 ALFRESCO ALXE >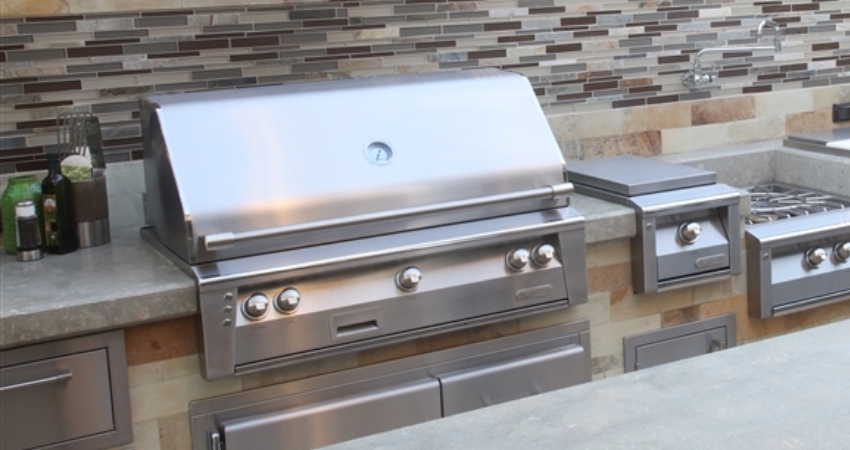 ARTISAN BY ALFRESCO >
OUTDOOR KITCHEN EQUIPMENT BY ALFRESCO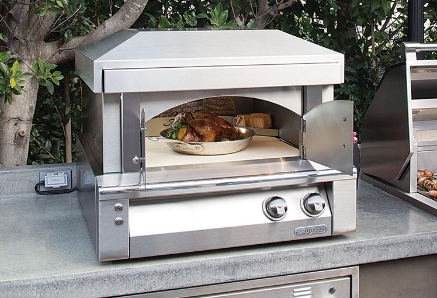 PIZZA OVENS >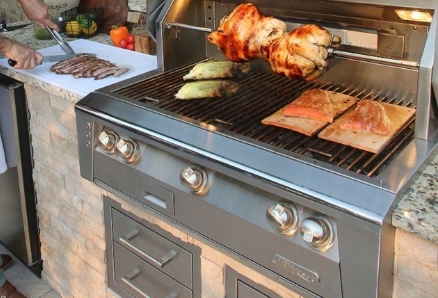 INSULATING JACKETS FOR BUILT-IN GRILLS >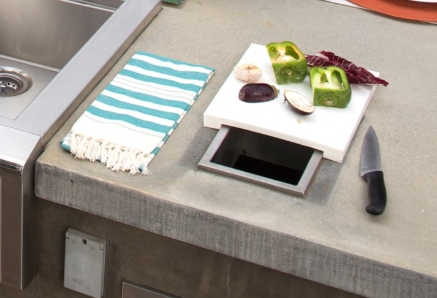 TRASH CHUTES >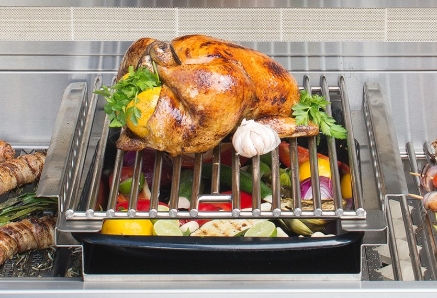 GRILL ACCESSORIES >
Download the Alfresco Catalog
DOWNLOAD NOW >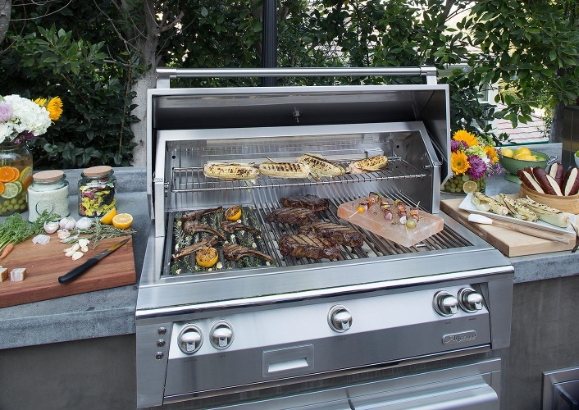 Alfresco Warranty Information
READ MORE >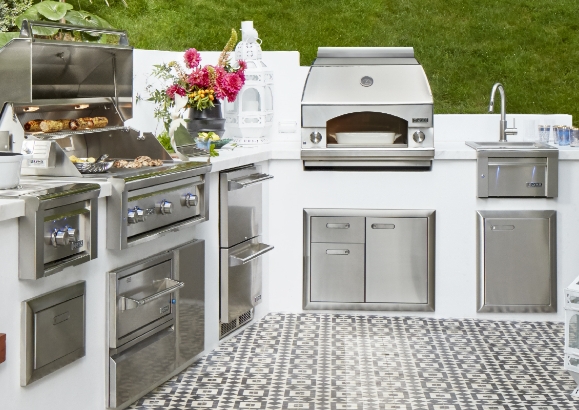 Choosing a Built-In Grill for your Outdoor Kitchen
READ MORE >
---
GET RESTAURANT QUALITY WITH ALFRESCO GRILLS
Whether you're making a small meal or an outdoor feast, AuthenTEAK has got you covered. Our grills range from modest 26-inch models perfect for individuals and couples, to large 56-inch grills fit for entertaining groups. Each feature powerful stainless- steel burners, air-tight fire boxes and ceramic briquettes to ensure even heating across the cooking surface. But these luxury Alfresco grills can do much more than basic BBQ. Simply add on accessories like deep fryers, rotisseries, smoker boxes, griddle plates and more to expand the possibilities. Best of all, these stainless-steel grills are naturally rust-resistant and durable. Need extra weather protection? Grab one of our tough grills covers.
Alfresco has a well-earned reputation as a leader in luxury grills. Learn why! Browse our collection to find your dream grill today. And if you could use help deciding which of our Alfresco grills is right for you, check out our handy Grill Buying Guide!