SHOP THE BRAND
BAMBRELLA
Known for its bamboo and aluminum umbrellas, Bambrella combines exceptionally durable materials with sleek designs and patented technology to create ultra-strong umbrellas.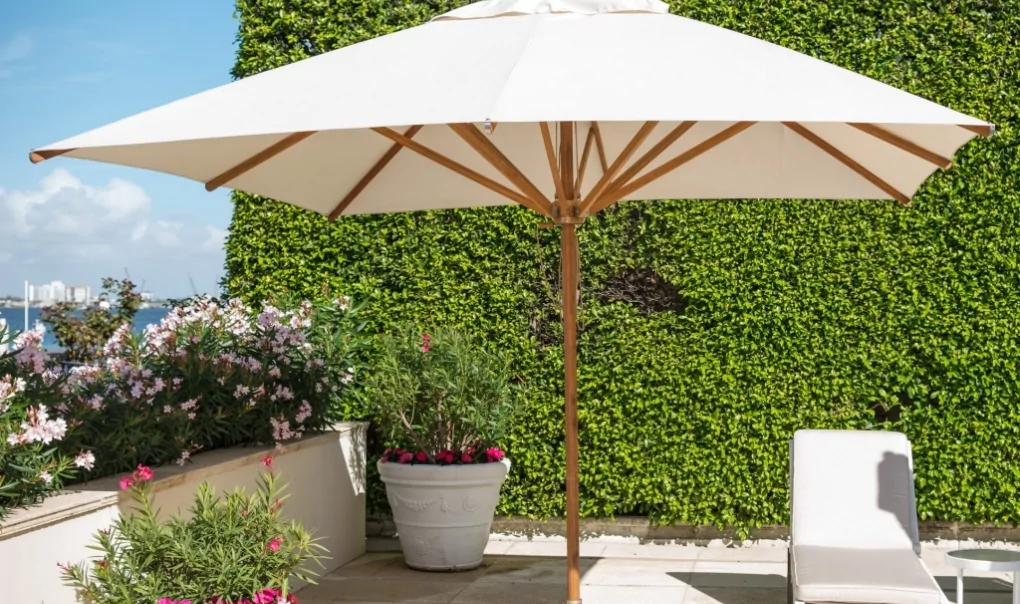 Sustainable

Warranty

Lasting Quality
HIGH-QUALITY MATERIALS
BAMBOO
Bambrella exclusively uses sustainable Moso bamboo, which features are smaller and more tightly condensed fiber strands, similar to those found in fine-grained hardwoods like teak. This high-quality bamboo is resistant to mold and mildew and is the only bamboo that can be processed and treated for outdoor use.
ALUMINUM
Bambrella umbrellas' rust-proof aluminum is not only incredibly durable, but it's also rust-proof, thanks to an anodized finish. Bambrella umbrellas feature a 3mm-thick extruded center pole that's fluted for additional strength against wind and the elements.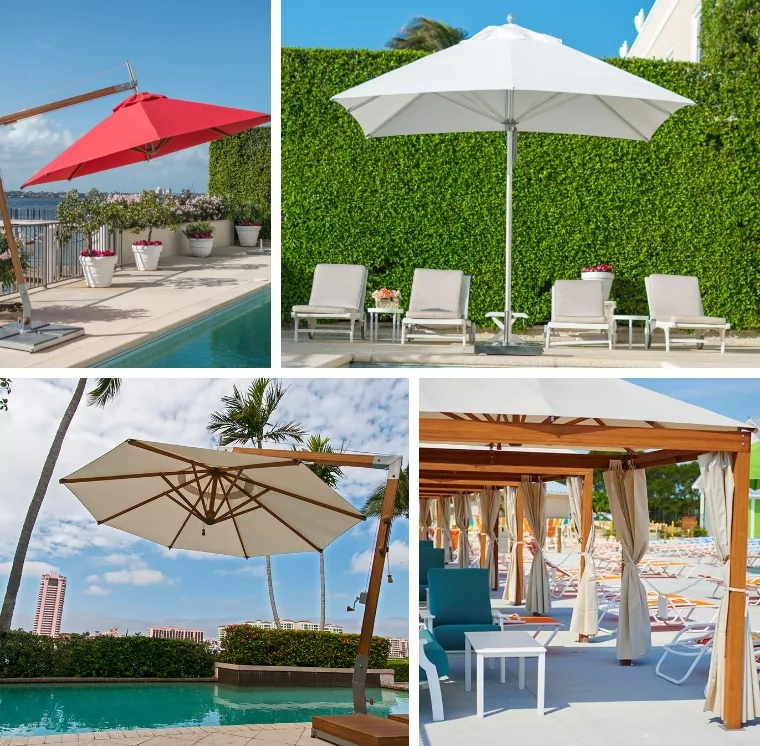 ---
SHOP BAMBRELLA UMBRELLAS FOR STYLISH SHADE SOLUTION
For beautiful looks and sustainable design, Bambrella is a name you can trust. Known for their durable patio umbrellas made from laminated bamboo strips, Bambrella offers some of the finest outdoor canopies available today. Made with 100 percent recyclable materials, eco-friendly Bambrella umbrellas are a fine choice for any outdoor living space. Select from market or offset cantilever style patio umbrellas available in square, rectangular, and round canopies. We also sell matching bases and accessories to keep your patio umbrella in top shape.
Order your Bambrella umbrella products from AuthenTEAK today. For help selecting the right patio umbrella for your space call our experts in the showroom or read our Patio Umbrella Buyer's Guide.