BAMBRELLA

Famed as "the strongest commercial umbrellas in the world," Bambrella umbrellas are at the top of the list for shoppers wanting versatile, durable patio shade. Since the 1990s, this company has specialized in bamboo and aluminum umbrellas that are elite in both design and quality. Bambrella umbrellas are made of the highest quality materials, including sustainably sourced bamboo and rust-proof aluminum – each selected for their superior durability. Exceptional materials combined with sleek design results in an elegant collection of patio umbrellas. Shop our Bambrella umbrellas in cantilever and market styles for the ideal shade solution for your outdoor space.
SHOP ALL BAMBRELLA
SHOP BAMBRELLA BY TYPE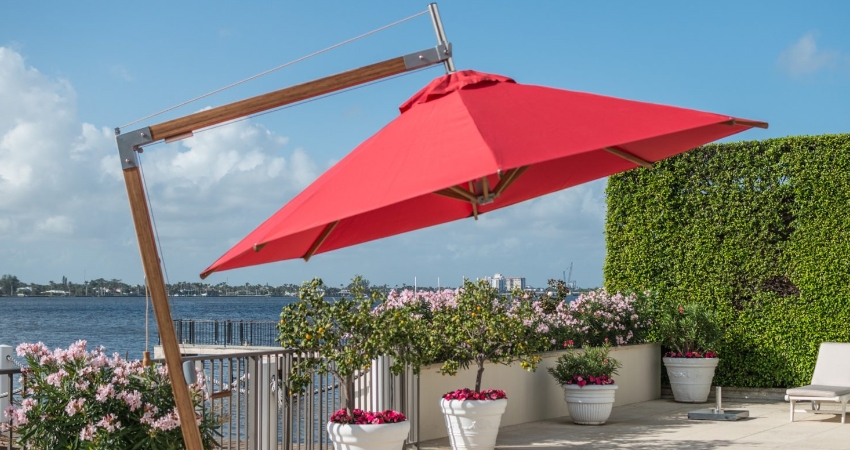 CANTILEVER ›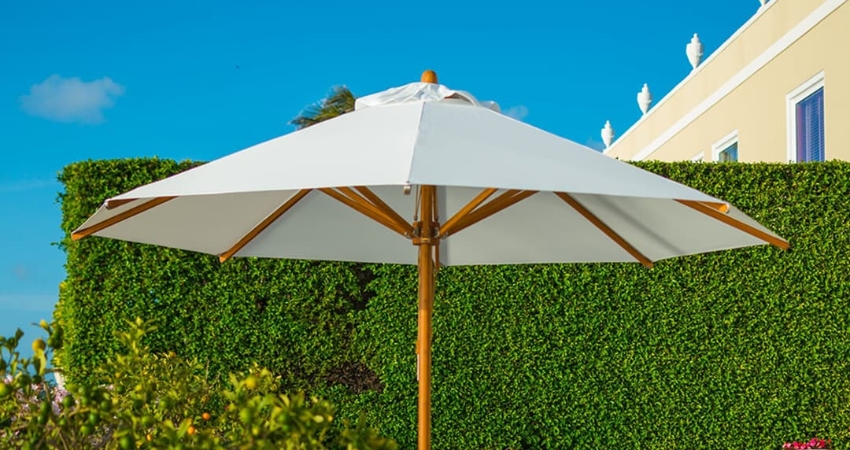 MARKET ›
SHOP BAMBRELLA BY SHAPE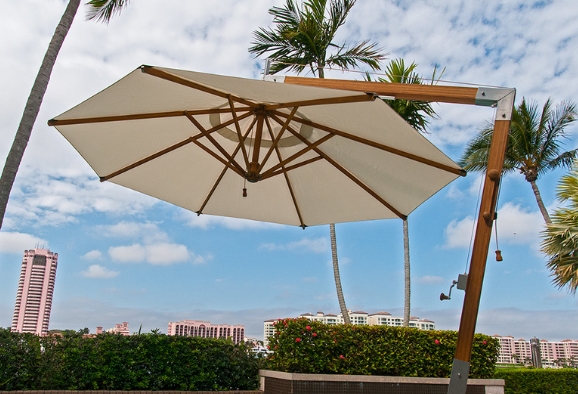 OCTAGONAL ›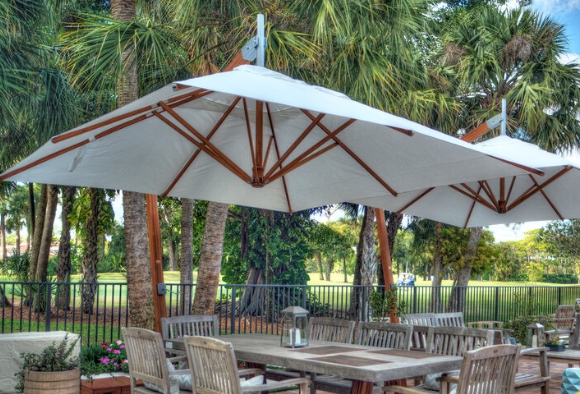 RECTANGULAR ›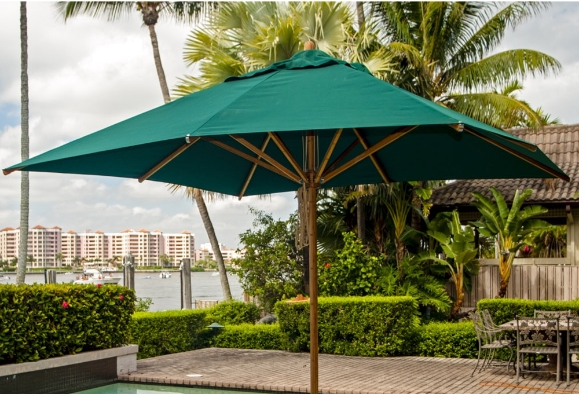 SQUARE ›
FIND PEACE IN THE SHADE WITH BAMBRELLA

Shop All Bambrella ›
SHOP BAMBRELLA BY MATERIAL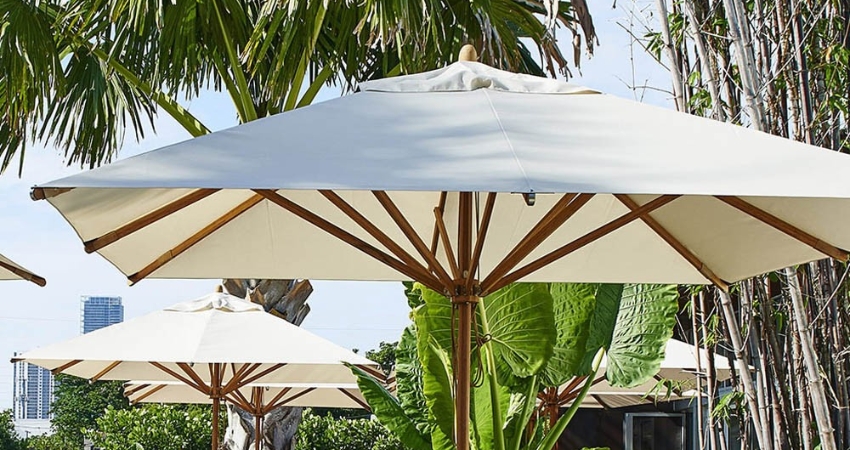 BAMBOO ›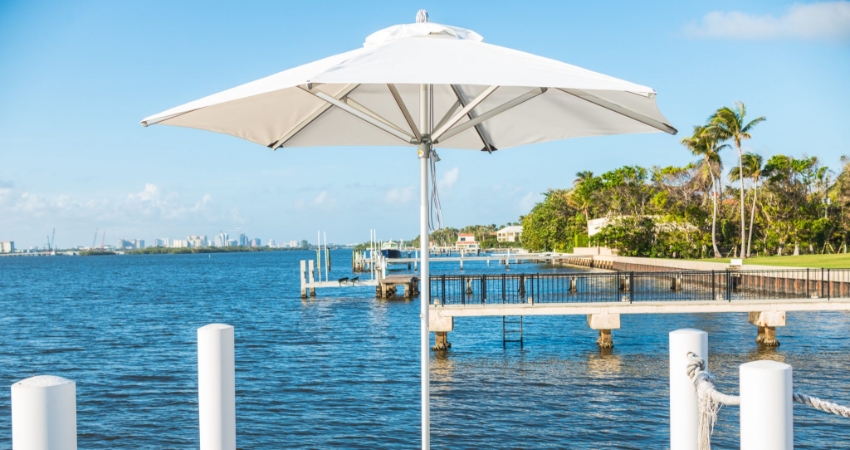 ALUMINUM ›
MORE FROM BAMBRELLA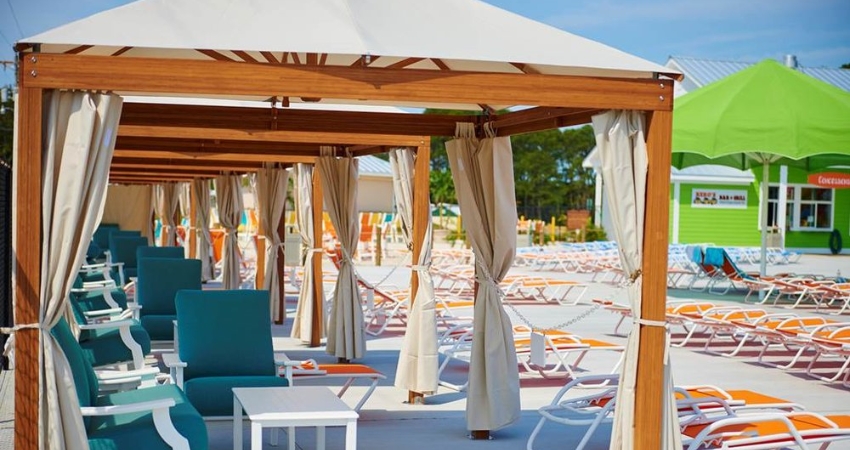 PAVILIONS ›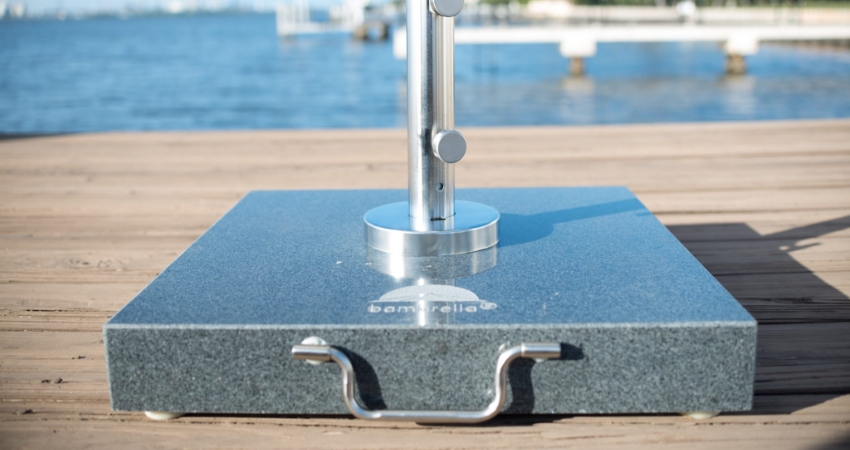 UMBRELLA BASES ›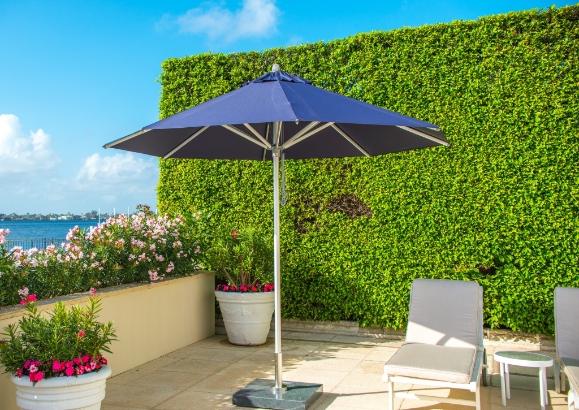 Download the Bambrella Catalog
DOWNLOAD NOW ›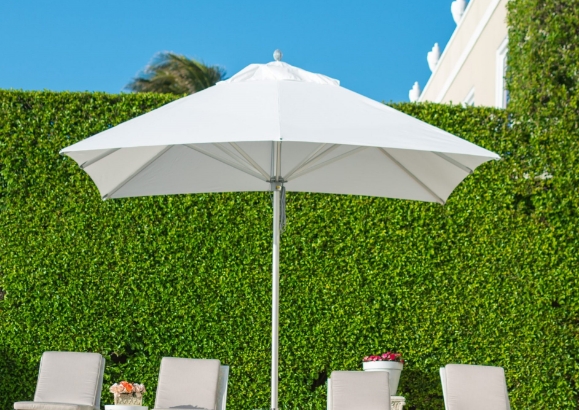 Bambrella Warranty Information
READ MORE ›
Patio Umbrella Buying Guide
READ MORE ›
---
SHOP BAMBRELLA UMBRELLAS FOR STYLISH SHADE SOLUTION
For beautiful looks and sustainable design, Bambrella is a name you can trust. Known for their durable patio umbrellas made from laminated bamboo strips, Bambrella offers some of the finest outdoor canopies available today. Made with 100 percent recyclable materials, eco-friendly Bambrella umbrellas are a fine choice for any outdoor living space. Select from market or offset cantilever style patio umbrellas available in square, rectangular and round canopies. We also sell matching bases and accessories to keep your patio umbrella in top shape.
Order your Bambrella umbrella products from AuthenTEAK today. For help selecting the right patio umbrella for your space call our experts in the showroom or read our Patio Umbrella Buyer's Guide.