SHOP THE BRAND
CANE-LINE
Danish design elements are at the forefront of Cane-line's comfortable and functional furniture. For more than 30 years, Cane-line furniture has been designed and manufactured with a focus on quality, innovative technologies, and comfort.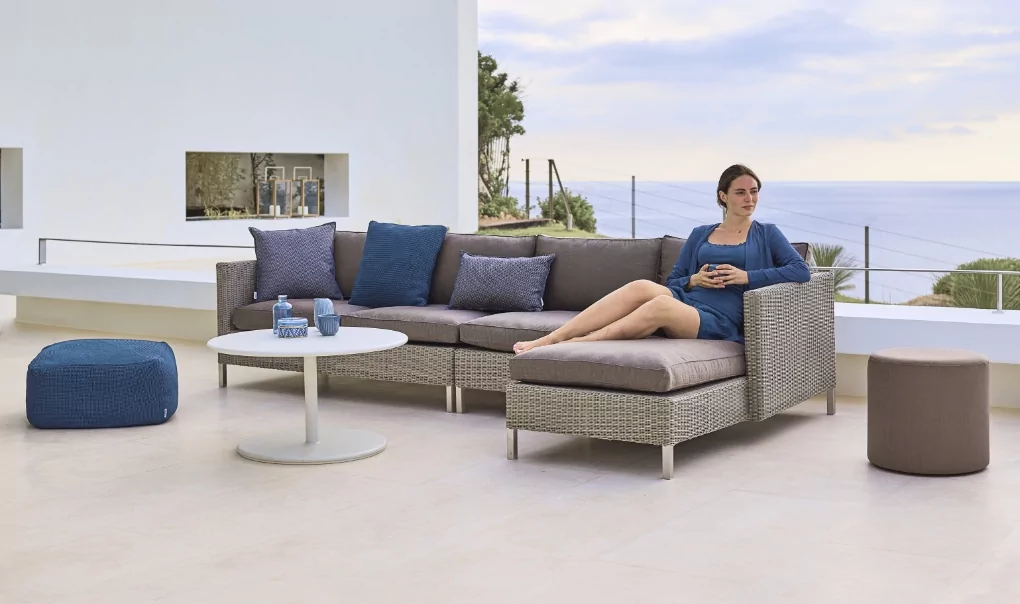 Sustainable

Warranty

Lasting Quality
LIFE MADE COMFORTABLE
DANISH DESIGN
With 30 years of experience designing and manufacturing functional and comfortable furniture, Cane-line furniture combines comfort and durability with stylish design elements for classic outdoor furniture.
SOCIAL RESPONSIBILITY
Cane-line believes that responsibility goes beyond the design and production of furniture. Cane-line furniture is made with the well-being of people and the environment in mind, and Cane-line is certified to the international ISO 14001 and SMETA standards.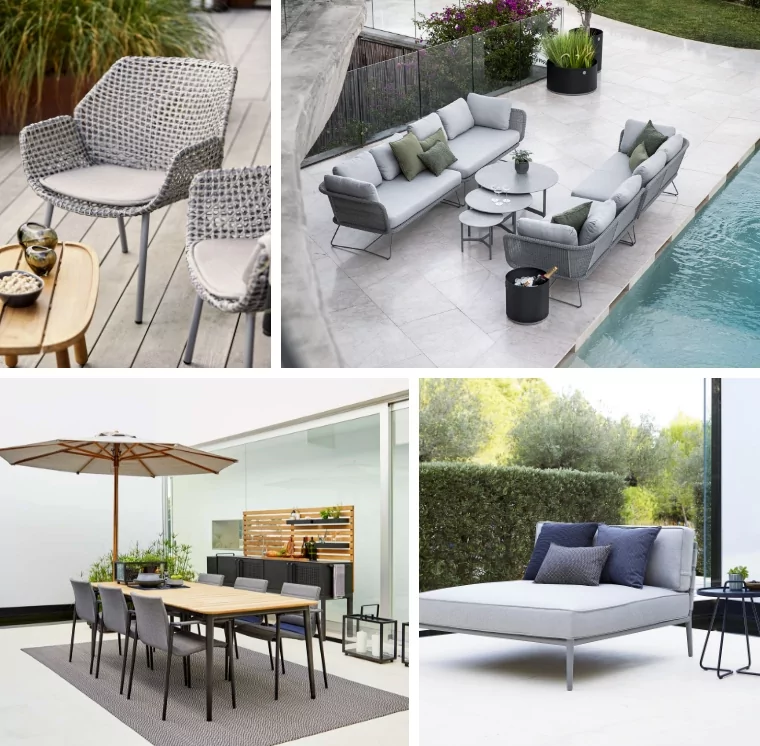 CANE-LINE
SHOP BY MATERIAL
---
LUXURY MEETS COMFORT IN CANE-LINE OUTDOOR FURNITURE
For high-end European style with down-to-earth comfort, Cane-line is the go-to brand. This Danish design house has spent 30 years creating stunning seating, tables, outdoor decor, and other accessories in AuthenTEAK's vast Cane-line collection. Browse our loungers, tables, ottomans, and more to find the perfect Cane-line furniture for your outdoor retreat.
The diversity of our Cane-line collection is hard to beat. Shop several seating options—from plush sofas to modern armchairs – in sizes to accommodate a couple or a crowd. Cool off beneath a sprawling Cane-line patio umbrella or enjoy a meal at a dining table. Our collection includes accent tables, throw pillows, lighting, and even serving trays, all crafted to be weather-resistant and practical.
Discover what makes this brand a leader in all things outdoor living. Shop our Cane-line collection today and pamper your patio.