DANVER OUTDOOR KITCHENS

For 20 years, Danver has been the industry leader in crafting stainless steel cabinetry for outdoor kitchens. Danver cabinets offer customers unparalleled functionality matched by a timeless aesthetic. With their approach to color, style and design, Danver has perfected the art of bringing the indoors, out. Danver outdoor kitchens feature a frameless, European-style design that allows for plenty of storage and accommodates all outdoor appliances, including grills, refrigerators, pizza ovens and more. Danver cabinets are offered in a variety of grains that rival wood alternatives for design. Finished with a powder coat stain and fully customizable, they make the perfect choice for your outdoor kitchen. Choose the classic Brown Jordan style kitchen or work with our design experts to create your own custom Danver cabinetry.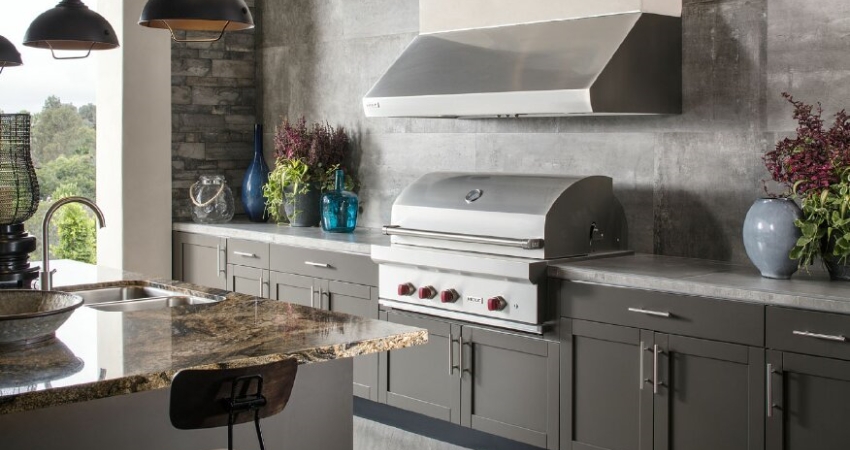 Consult with one of our in-house designers to customize a Danver outdoor kitchen that showcases your creativity and unique design style. From product selection to space planning and custom sketches, AuthenTEAK is proud to help guide you in every step of the design process.
If you're a Georgia resident or happen to be in town, stop by our Atlanta showroom and get inspired by our beautiful outdoor kitchen displays in our award-winning showroom. Unable to visit us in-person? No problem! Give us a call at 1-833-257-7070 and we'll make sure to guide you through every step of the way.
We look forward to hearing from you and helping you make your dream outdoor kitchen a reality!

Visit the Showroom
1094 Huff Rd NW, Atlanta, GA 30318

Monday-Saturday 10am - 6pm | Sunday 12 - 5pm
CALL: 1-833-257-7070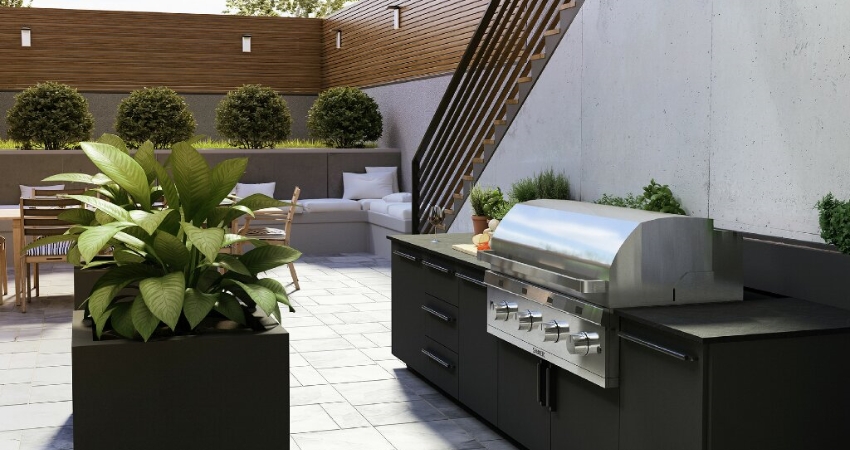 Create Your Outdoor Kitchen with AuthenTEAK
Warmer weather is here and that means that now is the perfect time to complete your backyard paradise with an outdoor kitchen. We know it can get overwhelming with the wide variety of options available, so we're here to help you in selecting the perfect pieces for your future outdoor kitchen.

Read More on Our Blog ›