ELAINE SMITH PILLOWS

Made to resist rain, sun, and stains, Elaine Smith pillows are designed for both indoor and outdoor use. Runway-inspired looks are designed with premium fabrics and eye-catching patterns that make an impact.
Shop all Elaine Smith Pillows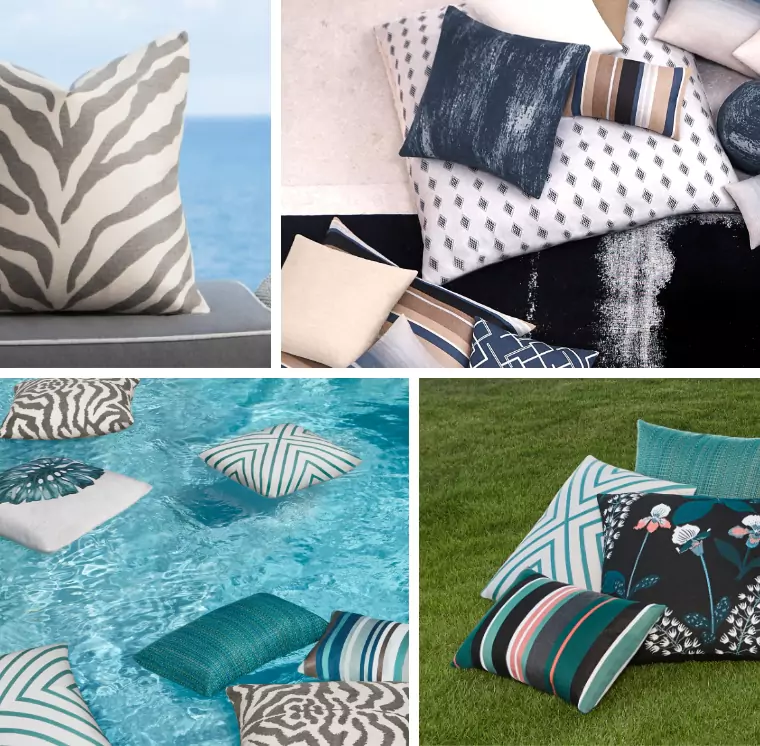 LUXURY OUTDOOR PILLOWS
HIGH-PERFORMING TEXTILES
After working in the jewlery industry, Elaine Smith—President and designer of Elaine Smith Pillows—made her foray into textiles. Employing textiles as beautiful as they were durable, Smith went on to create Elaine Smith outdoor pillows.
RUNWAY-INSPIRED DESIGNS
Elaine Smith pillows are designed to be as durable as they are stylish, crafted from resilient indoor-outdoor fabric that's weather and stain-resistant.
ELAINE SMITH PILLOWS OFFER CHIC COMFORT
Elaine Smith pillows offer the perfect blend of durability and design. Crafted exclusively with Sunbrella fabrics, these waterproof throw pillows are strong enough to resist anything the outdoors can throw at them, but stylish enough to be used indoors or out. Elaine Smith outdoor pillows come in a range of sizes from small rectangular lumbar pillows to large 22" x 22" squares. Each Sunbrella pillow comes complete with a weather-proof pillow insert for outdoor use, or the ability to upgrade to a faux down pillow insert.