Heat things up WITH HESTAN GRILLS & OUTDOOR COOKING APPLIANCES
Like a five-star dinner, your outdoor kitchen should be an experience to be savored. Based in Napa Valley, Hestan has been redefining outdoor cooking since its inception in the 1970s. Today, the brand is a champion of high-end, award-winning kitchen solutions—from outdoor refrigeration and storage to professional-grade grills and accessories.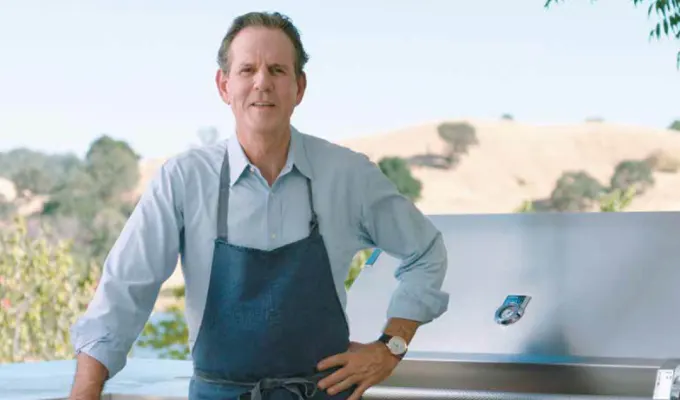 MEET THOMAS KELLER:
CELEBRITY CHEF OF HESTAN GRILLING
"Grilling is a serious culinary endeavor. Brines. Marinades. Precision. Heat. Hestan delivers the consistent control vital to perfecting everything from shrimp skewers to leg of lamb. It's American-made durability that weathers year-round use."
Explore the world of Hestan
Hestan grills and kitchen equipment flawlessly combine aesthetic appeal with chef-level functionality to create cooking tools you can count on. This Napa Valley brand is exceptional in its versatility, with kitchen essentials suitable for use indoors or outdoors, in residential or commercial spaces. The result is an industry-recognized brand that you can rely on for everything from its celebrated Hestan grills to Kegerators and everything in between. Shop Hestan grills and kitchen equipment for diverse tools that will last.