SHOP THE BRAND
KINGSLEY BATE
Exceptional style meets lasting durability in Kingsley Bate's selection of high-quality teak, stainless steel, and all-weather wicker furniture. High-quality materials and refined craftsmanship ensure that each piece is as long-lasting as it is beautiful.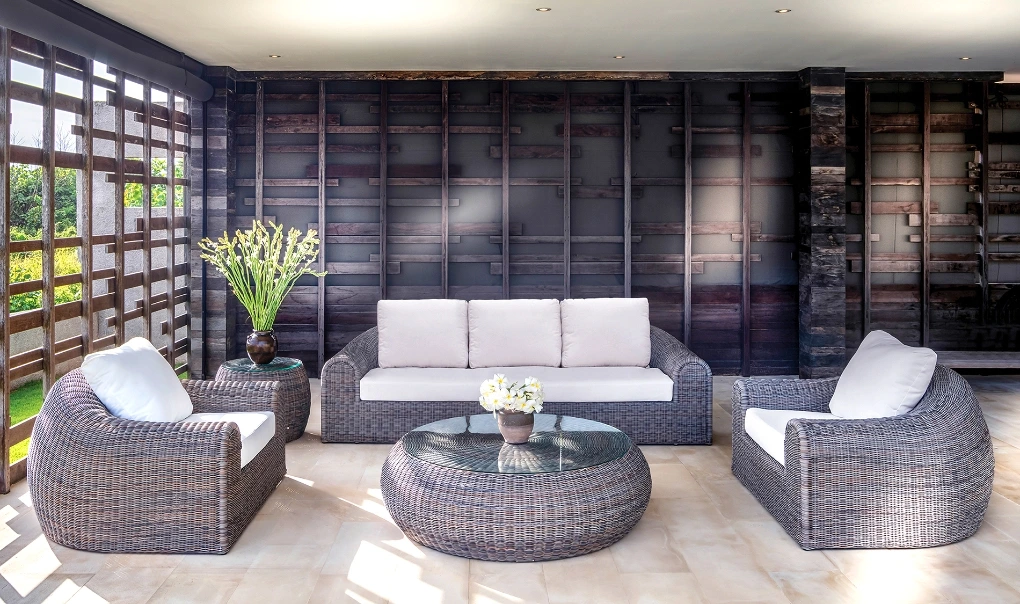 Sustainable

Warranty

Lasting Quality
SUSTAINABLY SOURCED
Committed to sustainably sourced teak, Kingsley Bate outdoor furniture sources teak harvested from plantations that are operated using sustainable planting and growing practices, ensuring limited harvesting and equal reforestation.
This close attention to detail allows for not only sustainability but also high quality and durability of the final product.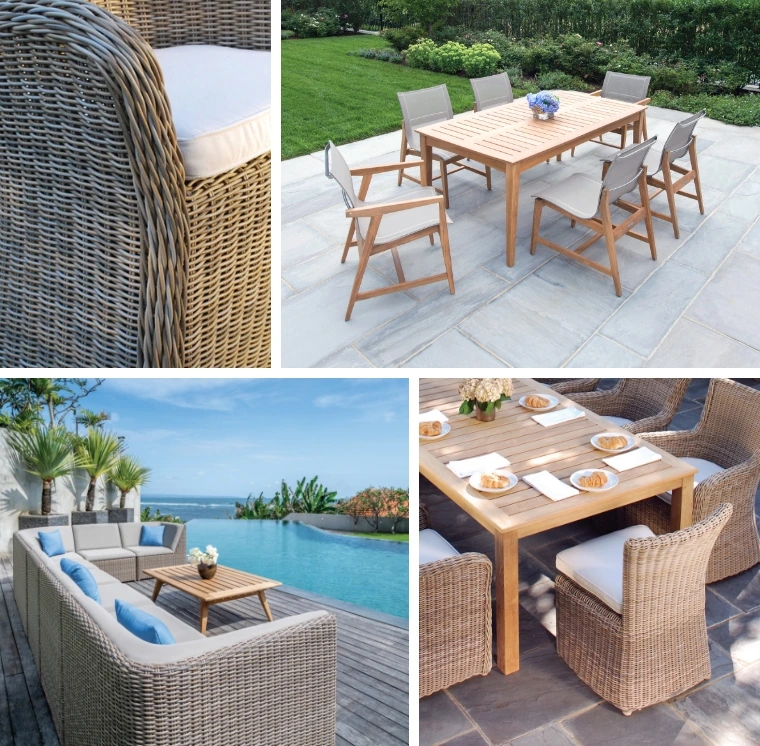 KINGSLEY BATE
SHOP BY MATERIAL
---
FORM MEETS FUNCTION IN
KINGSLEY BATE OUTDOOR FURNITURE
Kingsley Bate furniture combines the best in design and durability to create furnishings that are as high-quality as they are beautiful. Though known for its high-quality teak furniture, Kingsley Bate outdoor furniture also offers a selection of stainless steel and all-weather wicker outdoor furniture.
Committed to environmental responsibility, Kingsley Bate outdoor furniture sources teak from environmentally secure sources, working with carefully controlled plantations that ensure limited harvesting and equal reforestation. Kingsley Bate outdoor furniture is the first American company to use Javanese teak in the manufacture of its furniture, and in 1983 the company worked with the Indonesian government and its people to develop a teak furniture program in Java that did not detriment to that country's natural resources. Due to the increasing demand for this beautiful hardwood, Kingsley Bate now uses a select amount of Burmese teak in its productions when necessary.