SHOP THE BRAND
LEE INDUSTRIES
Lee Industries is an innovative American manufacturer of comfortable, stylish, and long-lasting upholstered and slipcovered outdoor furniture. Since 1969, Lee Industries has been widely regarded as the industry leader in designing and manufacturing weather-resistant upholstered furniture, with a commitment to using earth-friendly products and sustainable processes.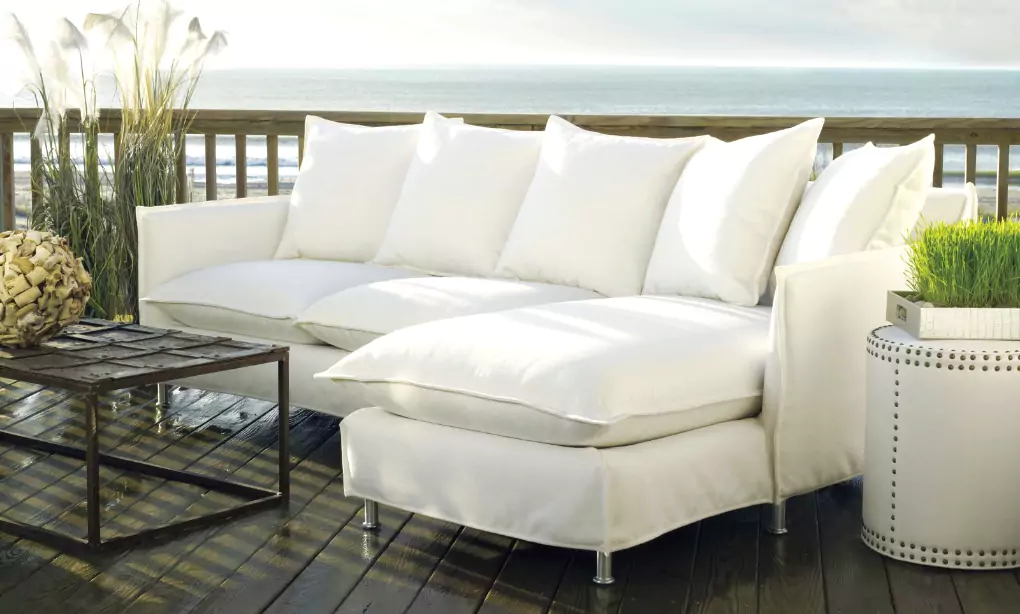 Sustainable

Warranty

Lasting Quality
MINDFULLY MADE
Since 1969, LEE Industries has been committed to manufacturing earth-friendly products. In the early 1980s, LEE chose to use products that eliminated chlorofluorocarbons (CFC's) in foam cushions before it was mandated. Around the same time, LEE initiated waste reduction and recycling programs in all parts of the manufacturing process.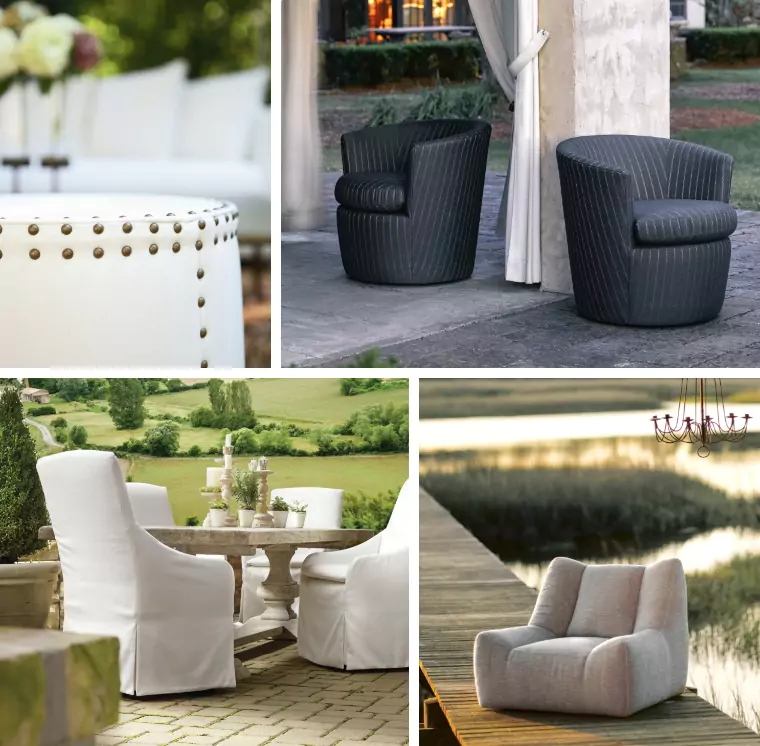 ---
DISCOVER STYLISH COMFORT WITH
LEE INDUSTRIES OUTDOOR FURNITURE
Lee Industries was founded in 1969 with the goal of creating high-quality American-made furniture that would look great in any home. For over 40 years, Lee Industries has been crafting innovative pieces with a uniquely American flair. The family-owned and operated business is recognized for its commitment to customers, employees, and the environment—whether you're looking for a Lee Industries sofa, chair, or set. Earth-friendly materials are used as well as sustainable manufacturing processes. Upholstered Lee Industries outdoor furniture contains sustainable frames, soy-based cushions, and recycled metals.
Lee Industries outdoor furniture is known for bringing indoor styles outdoors with their innovative construction and materials made to withstand the outdoor environment. Create outdoor spaces with all the comfort of the indoors with Lee Industries sofas and fully upholstered collections. Choose your favorite Lee Industries outdoor furniture today and bring style and sophistication to your home.