OUTDOOR DÉCOR CURTAINS

Outdoor Decor Curtains provide an elevated level of luxury and privacy to any outdoor space. With our collection of outdoor curtains, you can give your gazebo, pool, or cabana a romantic, resort atmosphere. Not only do outdoor curtains frame an outdoor area, but they also provide an exclusive feel for outdoor entertainment. By draping your outdoor space with airy, elegant curtains your guests will be encouraged to explore and mingle freely as if they were indoors. With stylish outdoor decor curtains, you can relax with a book, take a nap in a cozy outdoor hammock, or enjoy an intimate conversation with a friend—all in a comfortable shade.
SHOP ALL OUTDOOR DÉCOR CURTAINS
GET INSPIRED BY OUR BLOG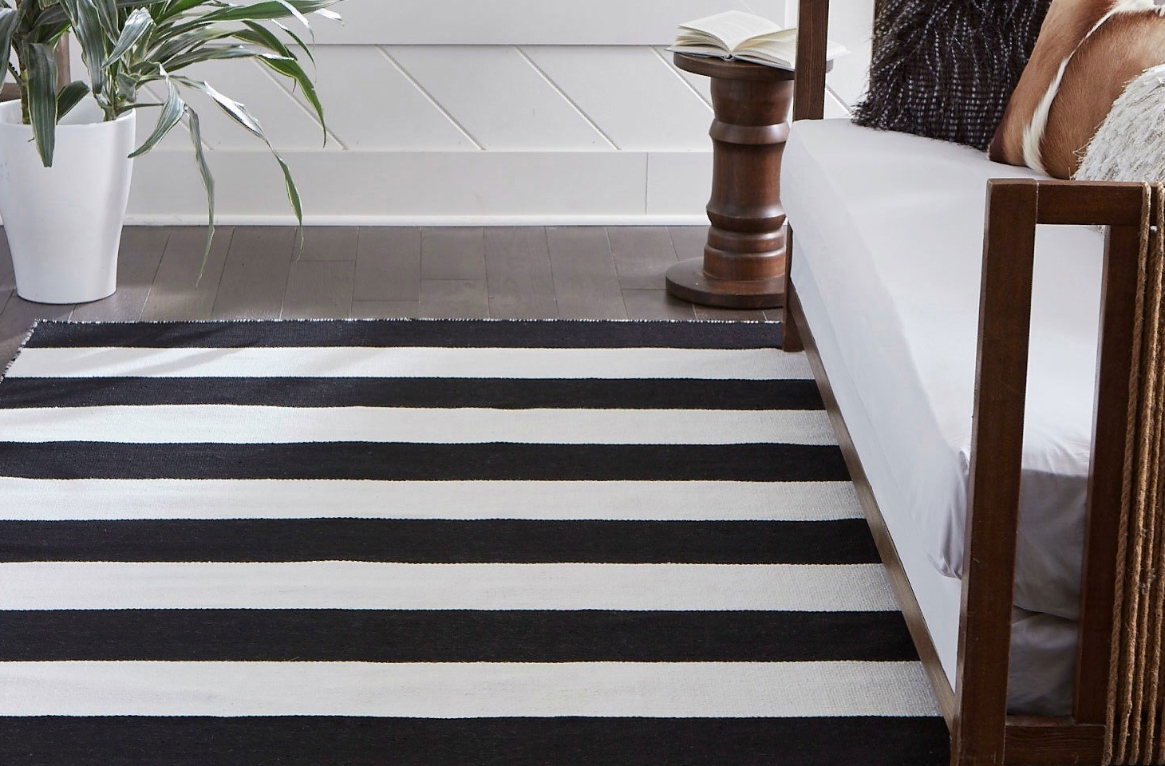 ALL-WEATHER RUG BUYING GUIDE
Selecting the perfect all-weather rug will define your space and infuse it with your own personal style. In addition to the obvious aesthetic value, outdoor rugs serve many practical purposes. Consider some of these functional benefits when narrowing down the right indoor/outdoor rugs for your needs.
Read More >
---
ADD STYLE AND FUNCTIONALITY WITH OUTDOOR DÉCOR CURTAINS
Our collection of outdoor decor curtains is constructed from high-quality materials and is offered in a variety of styles to suit every design aesthetic. Our all-weather curtains are fade-resistant and are treated to resist the effects of mold, mildew, and rot. Additionally, we offer curtains infused with Permethrin, a bug repellent solution. Shop our collection of outdoor decor curtains to give your outdoor space an upscale, comfortable ambiance.