PRISM HARDSCAPES

Prism Hardscape's firepits offer organic elegance and lasting durability. each firepit is constructed of glass fiber reinforced cement and finished with a custom patina process that provides unique, subtle variations. choose from a wide range of shapes, colors, and sizes to give your yard a minimalist touch and modern ambience.
SHOP ALL PRISM HARDSCAPES >
SHOP PRISM HARDSCAPES BY SHAPE
SHOP PRISM HARDSCAPES BY GAS TYPE
SHOP PRISM HARDSCAPES BY SIZE
SHOP PRISM HARDSCAPES BY PRICE
SHOP THE STYLES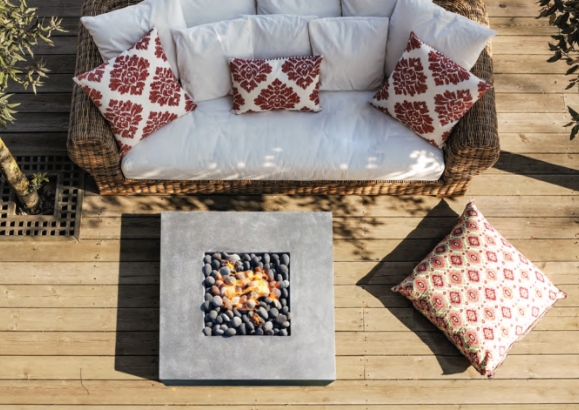 Prism Hardscapes Catalog
DOWNLOAD NOW >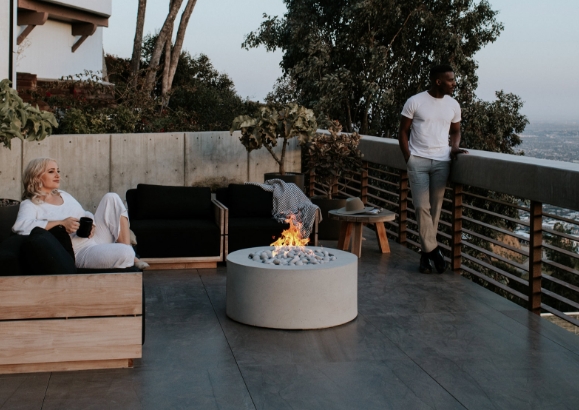 The Best Fire Pit for Your Outdoor Space
READ MORE >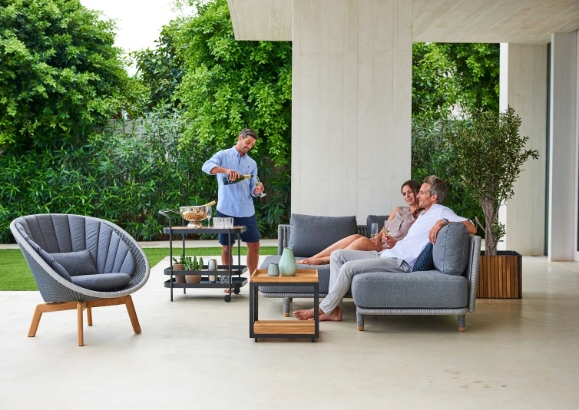 Use Your Outdoor Space Year-Round
READ MORE >
---
PRISM HARDSCAPES FIRE PITS BLEND PRACTICALLY WITH STYLE

Since 1917, Natco Home, the parent company of Prism Hardscapes, has been creating timeless, groundbreaking, and visionary pieces in the outdoor living and textile industries. Prism Hardscape's sleek design and handcrafted quality are shaped by over 100 years of experience. Each Prism fire pit is constructed from the highest quality concrete and finished with a custom patina process, providing a one-of-a-kind creation with unique variation. Our collection of Prism Hardscape's fire pits offers a piece for every yard. Whether you are looking for a large centerpiece or a small accent unit, shop our collection to find the perfect fire pit for your patio. Each fire pit comes in a selection of earth tones and includes 50 pounds of natural lava rock to create a stunning contrast to the flames. Select units include additional features, such as an integrated propane tank storage for a cohesive finish.