SHOP THE BRAND
PRISM HARDSCAPES
Handcrafted using a custom patina finishing process, Prism Hardscapes fire pits offer superior craftsmanship and style. Designed to last outdoors, each Prism Hardscapes fire pit features a unique finish and one-of-a-kind appeal.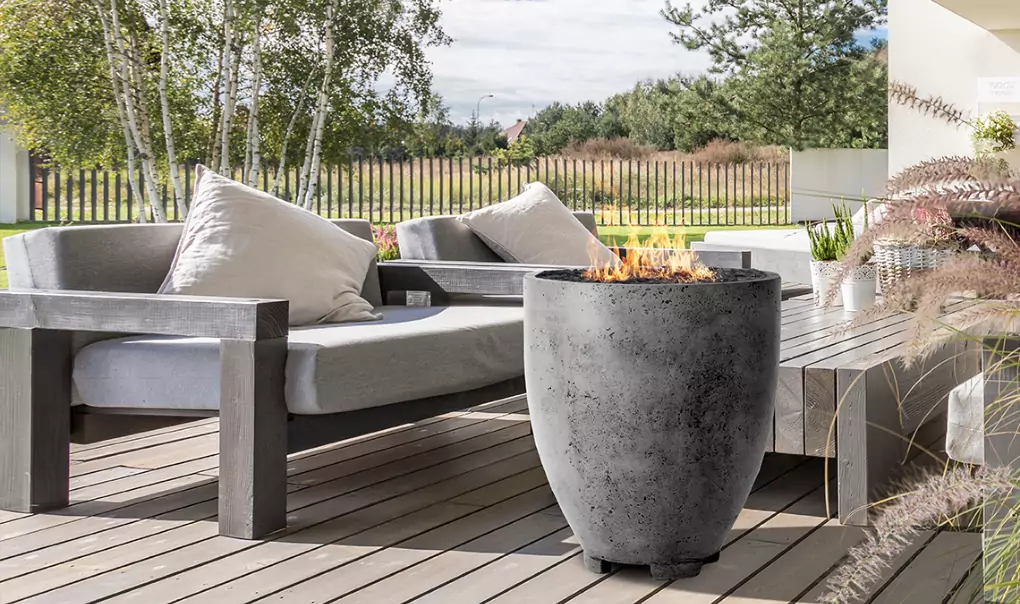 Sustainable

Warranty

Lasting Quality
MADE FOR MEMORY-MAKING
ONE-OF-A-KIND FINISHES
Each Prism Hardscapes fire pit is made from high quality concrete and finished with a custom patina process, creating unique variations within each piece.
LASTING QUALITY
Superior craftsmanship meets handmade quality in Prism Hardscapes' production process. The result: durable, long-lasting fire pits.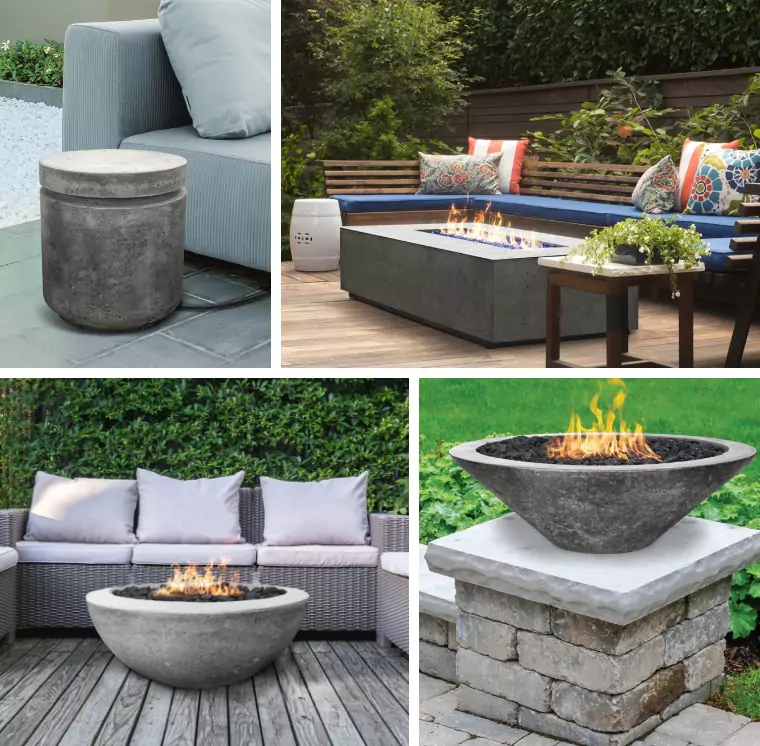 ---
PRISM HARDSCAPES FIRE PITS BLEND PRACTICALITY WITH STYLE MODERN STYLE WITH BENTINTOSHAPE FIRE PITS
Prism Hardscapes fire pits' sleek design and handcrafted quality are shaped by over 100 years of experience. Each Prism hardscapes fire pit is constructed from the highest quality concrete and finished with a custom patina process, providing a one-of-a-kind looks with unique variations. Our collection of Prism Hardscape's fire pits offers a style and size to suit every outdoor space. Select units include additional features, such as an integrated propane tank storage for a cohesive finish.