SHOP THE BRAND
TALENTI
Italian brand Talenti breaks the line between indoor and outdoor furniture with a keen eye towards the latest design trends and technologies. Talenti outdoor furniture pieces feature well-studied architectural lines and high-quality, weather-resistant material, combining aesthetics and durability.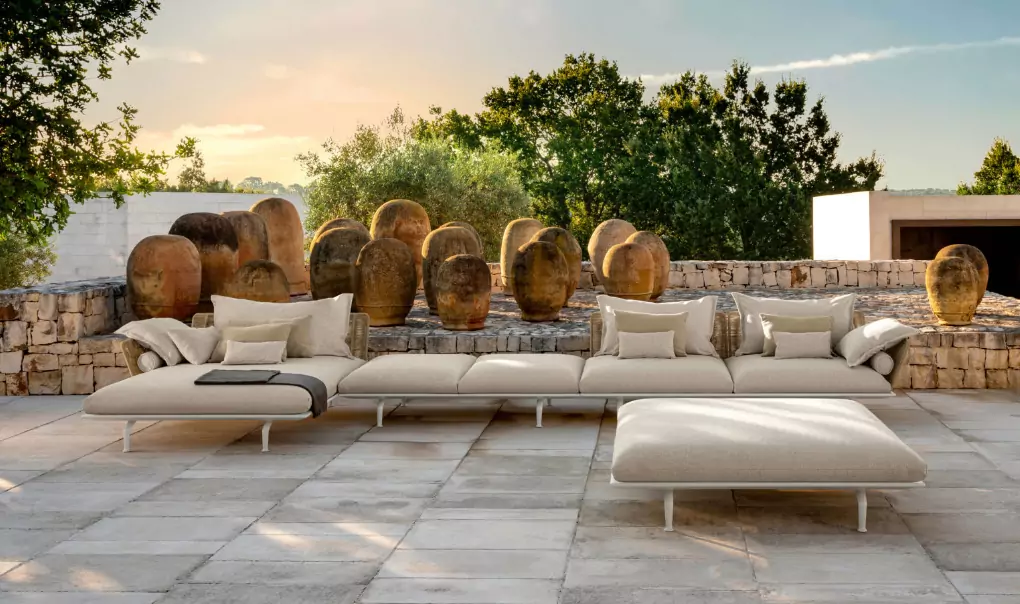 Sustainable

Warranty

Lasting Quality
ITALIAN STYLE
BUILT ON QUALITY
Talenti manages every phase of product production—from prototype to packaging. This allows for unparalleled attention to detail, including the materials and technologies used. The result: consistent quality.
RENOWNED DESIGNS
Talenti outdoor furniture is designed by internationally renowned designers, resulting in high-quality furniture that's durable and well-designed. Talenti designers strive towards a perfect balance of shapes and volumes with each product without ever losing sight of ergonomics and comfort.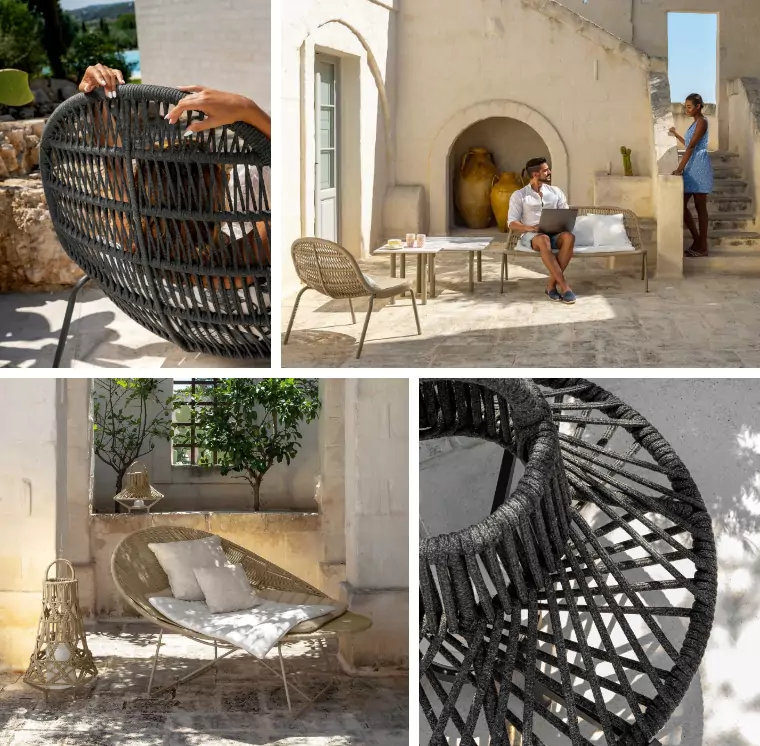 ---
DISCOVER PATIO GLAM WITH TALENTI OUTDOOR DECOR
Established in 2004, Talenti was founded with the intention of creating tasteful outdoor furniture collections that enhance the aesthetic quality of outdoor living. Shop our collection of Talenti outdoor furniture to find the perfect hammocks, daybeds, and chaises to accent your outdoor living space.
Created with powder-coated stainless steel, woven synthetic ropes, and high-quality aluminum alloys, Talenti's furniture provides a refined aesthetic without compromising durability. With any of Talenti's innovative pieces, you can design a sophisticated, comfortable, and functional outdoor living room that will encourage maximum use.