THE HAMMOCK SOURCE

Hammock Source offers a large selection of premium American-made hammocks, outdoor rugs, outdoor furniture, outdoor curtains and other outdoor accessories. Our variety of The Hammock Source contains a huge selection of hammock designs including pillow-top, tufted, quilted and traditional rope varieties.
Shop All The Hammock Source
SHOP THE HAMMOCK SOURCE BY STYLE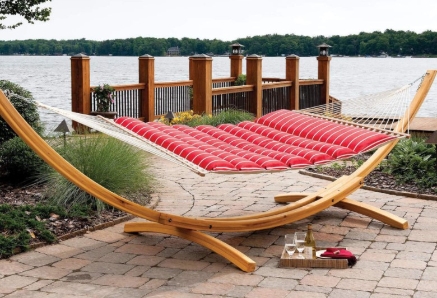 Hammock Stands ›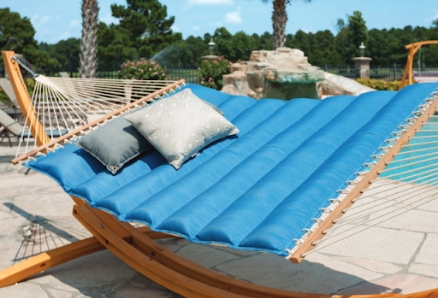 Hammocks ›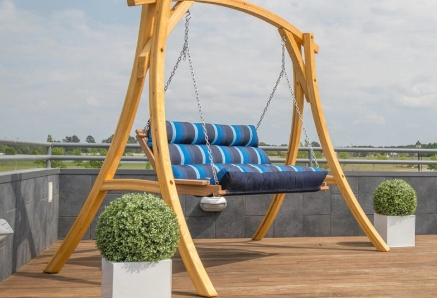 Swings ›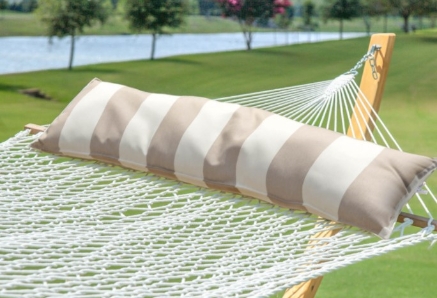 Throw Pillows ›
GET INSPIRED BY OUR BLOG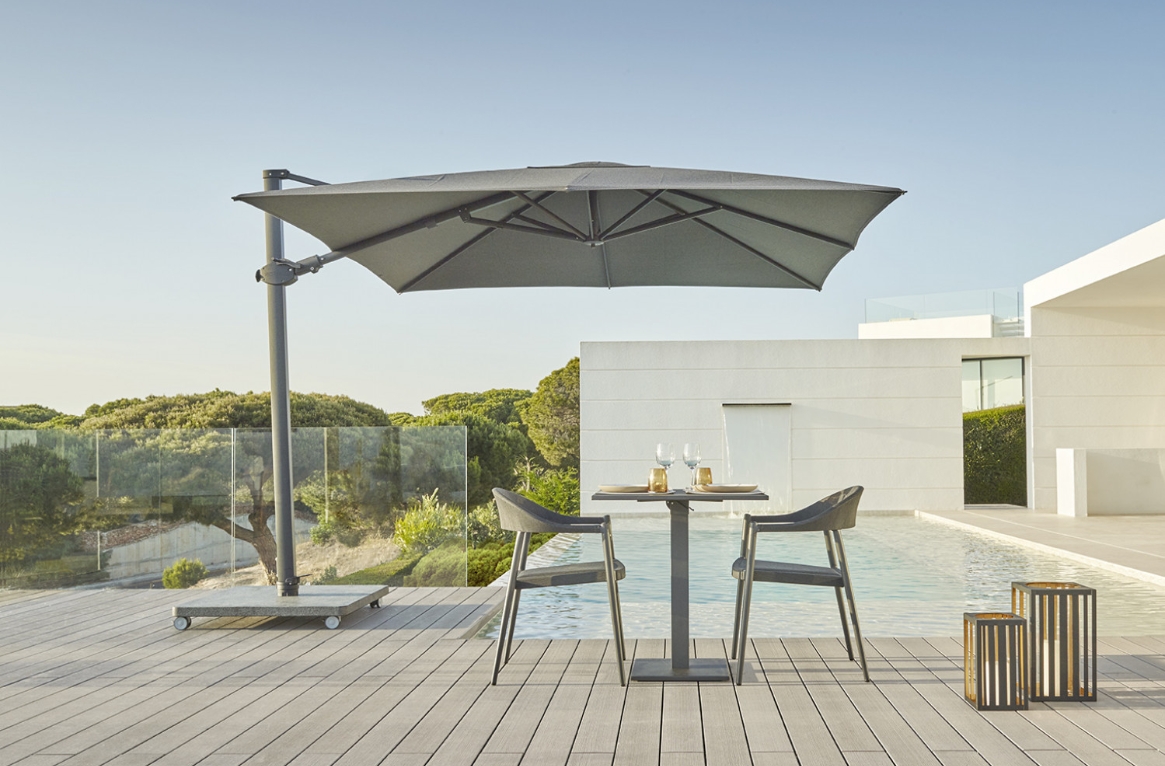 UMBRELLA BUYING GUIDE: TIPS FOR BUYING A PERFECT PATIO UMBRELLA
AuthenTEAK offers a generous selection of durable and functional umbrellas, made of premium weather-resistant materials, that will add style to your outdoor space and incre…
Read More ›
---
CHOOSE THE HAMMOCK SOURCE FOR STYLISH RELAXATION
The story of Hammock Source begins in North Carolina with an ambitious tobacco salesman and a Toyota station wagon. It all began when the founder, Walter R. Perkins Jr. began crafting hammocks to discover how they were constructed. Quite by accident word got out and soon he was selling hammocks from the back of his Toyota. From there the business took off and soon Perkins was hiring workers. He sold his hammocks at outdoor recreation stores and by 1987, Hatteras Hammocks had become the world's top hammock producer.
Today, Hammock Source is the world's leading manufacturer and seller of outdoor hammocks. The brand has expanded into other offerings including weather-resistant outdoor curtains, but hammocks continue to be a best seller. Choose from a variety of colors and designs to find the perfect hammock that will take relaxation in your outdoor oasis to the next level. Complete your outdoor paradise with our variety of luxury outdoor furniture, grills, fire pits, and patio umbrellas.