SHOP THE BRAND
TUUCI
Thanks to origins in the marine industry, Tuuci umbrellas are meticulously crafted with nautical engineering principles to perform in any environment. High performance meets high style in every Tuuci piece, including everything from umbrellas and pavilions to umbrella covers and accessories.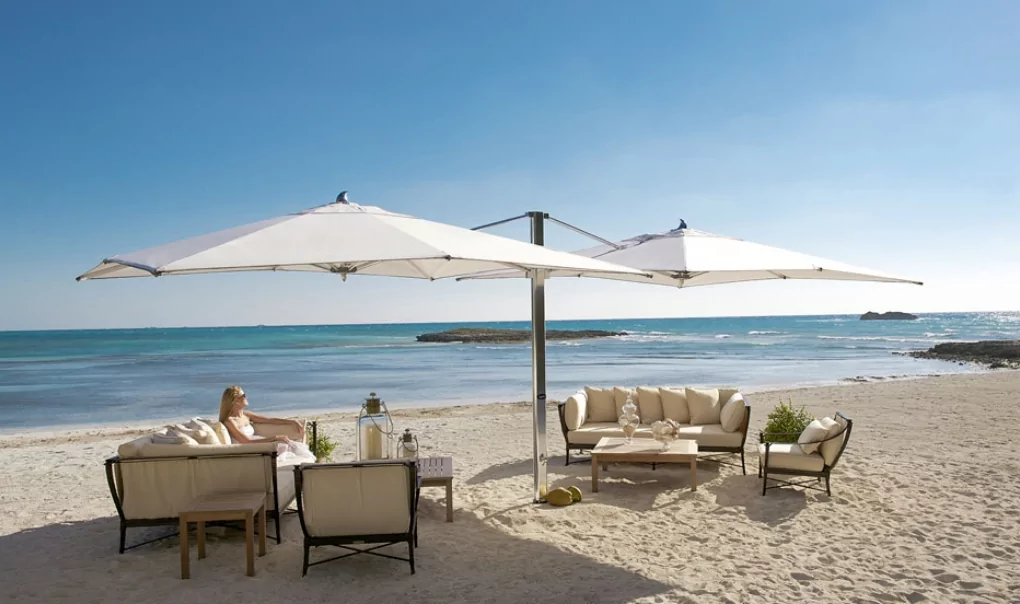 Sustainable

Warranty

Lasting Quality
EXPERTS IN SHADE
DESIGNED WITH DURABILITY
For more than 20 years, Tuuci umbrellas have been engineered to perform, borrowing from nautical engineering principles to combine performance and style.
MAKE YOUR OWN SHADE
With incredibly durable,100% replaceable parts, Tucci's umbrellas, pavilions, and accessories provide the ultimate shade experience for every space and style.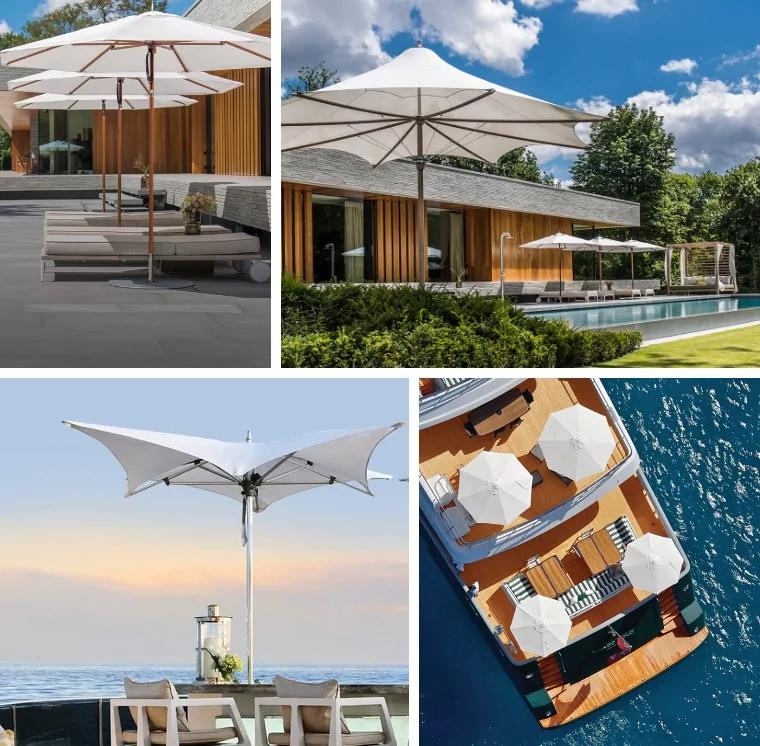 ---
ENJOY STYLISH SHADE WITH TUUCI UMBRELLAS
For over 20 years, Tuuci has been creating innovative, unique, and stylish shade platforms. Backed by cutting-edge technology, their parasols have defined a new era of shade innovation—one where umbrellas define the architecture of outdoor spaces. Tucci cantilever umbrellas, market umbrellas, and umbrella accessories are all made with a unique attention to detail and quality.
Employing nautical engineering principles, Tuuci umbrellas are meticulously crafted to perform in any environment. Every piece is engineered to perform without fail in harsh conditions and unforgiving climates. Their organic shapes and sculptural designs achieve unparalleled functionality and a modern aesthetic.
Designed to complement leisure lifestyles around the world, Tuuci umbrellas turn heads in upscale residences, resorts, and plazas worldwide. At AuthenTEAK, we proudly sell the full line of Tuuci products, including their innovative Manta and Zero Horizon cantilever and market umbrellas, bases, and replacement parts. Our knowledgeable design associates can help you choose the best products for residential and hospitality uses alike.