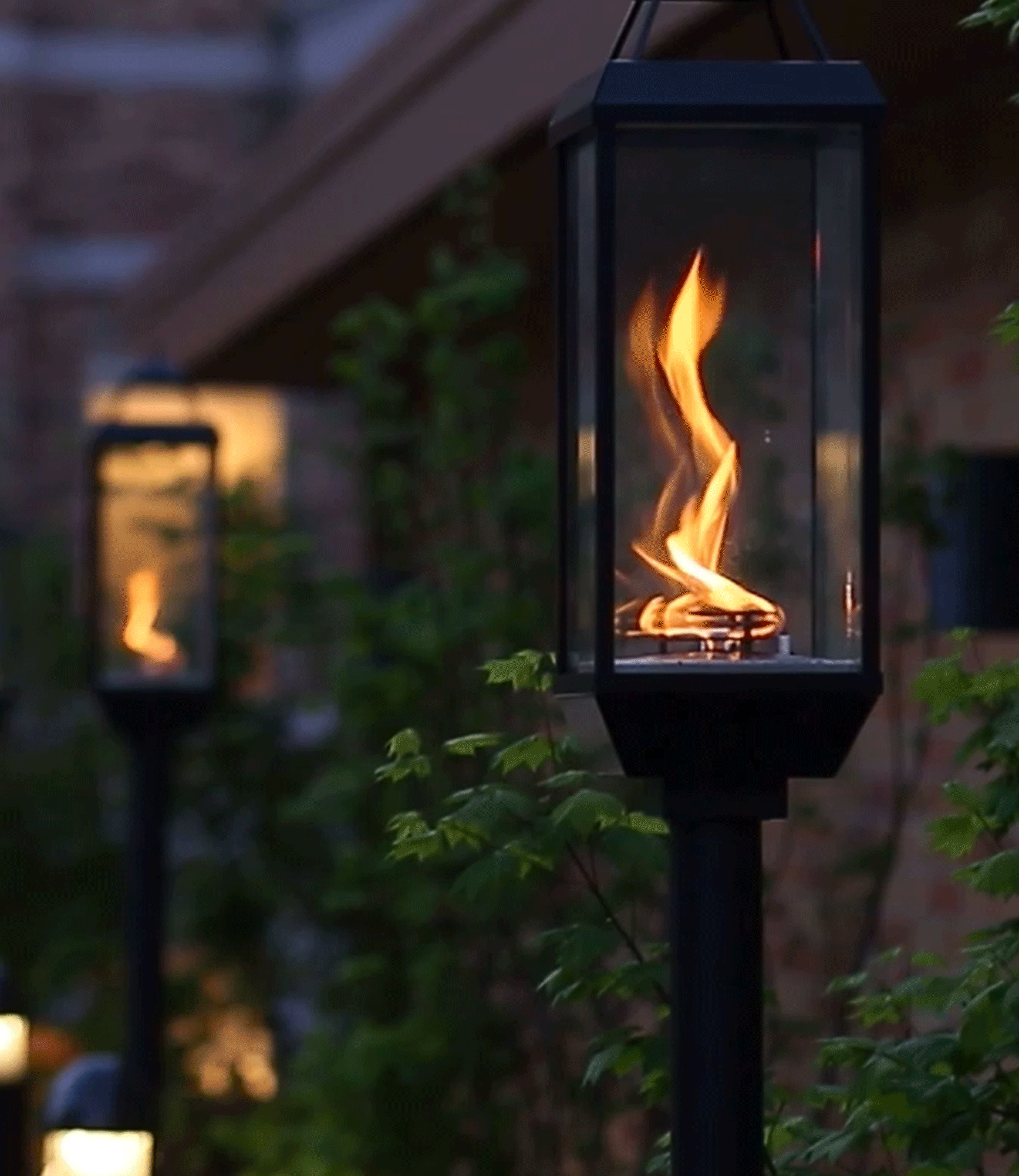 TEMPEST TORCHES AND LANTERNS
INSTALLATION GUIDE
Prior to installing your electronic Tempest Torches, it's important to consider the number of torches that will be run to each transformer, how they will be wired (direct vs. daisy-chain) and, the distance that you will need to run wire. All of these factors affect the wire gauge required for your installation. While this page includes a high-level explanation of the installation process, please ensure to download and read the full installation guide prior to install.
The following information is only relevant to torches with electronic ignition, not those with manual ignition. Please download the full guide for details.
Download the installation guide
POLARITY MUST BE MAINTAINED IN ALL MULTIPLE TORCH INSTALLATIONS. FAILURE TO MAINTAIN POLARITY WILL RESULT IN DAMAGE TO THE CONTROL MODULE.
WIRING OPTIONS
You have multiple options when considering how to wire your Tempest Torches, transformers, and switches. Multiple 24VAC transformers may be wired to a single switch, and multiple torches may be wired to one transformer. The manner in which you wire the torches to the transformer affects the maximum length of wire and wire gauge.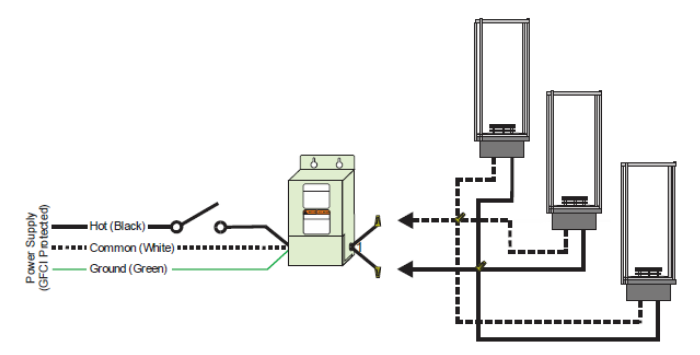 DIRECT-RUN
This type of wire configuration allows for long distances between the transformer and the torch. Find the length between your torches and the transformer, then reference the installation guide to find the correct wire gauge for your project.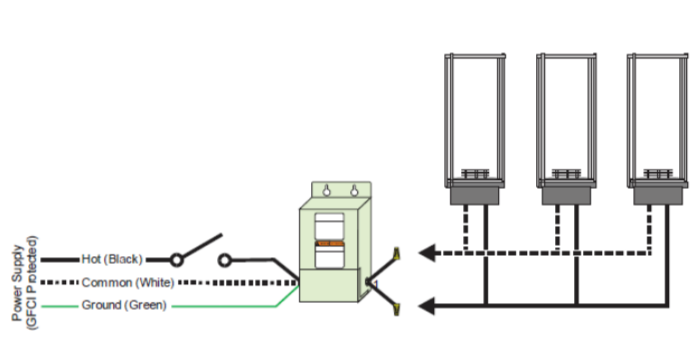 DAISY-CHAIN
This type of wire configuration allows for torches to be wired in a series, reducing the amount of wire used. When calculating wire length, add together all of the wire length(s) used for the entire installation, and use this total to find the correct wire gauge in the chart.
---
CREATE SCENIC WARMTH WITH TRAVIS INDUSTRIES TORCHES
Travis Industries is the manufacturer of the award-winning Tempest Torch and Tempest Lantern. The privately-owned company produces the designer torches and lanterns in their 11-acre manufacturing facility located in Mukilteo, Washington. With the help of 600 employees, the Travis Industries creates stunning torch designs that perform well in a variety of environments. Travis Industries' Tempest Torches and Tempest Lanterns blend modern sensibilities with timeless style. Fueled by either natural gas or liquid propane, these outdoor lamps produce atmospheric flames without the use of electricity and are available in four different mounting options to suit any size or style space.
All Travis Industries' Tempest Torches and Tempest Lanterns products are constructed with a durable stainless-steel frame and 20,000 BTU burner. They're also available in four distinct mounting types—wall, pillar, ground, or deck—to suit spaces of any size, style, or shape.