How To Use Patio Furniture Covers and Expert Tips To Protect Outdoor Furniture
Jordan Parrish

Outdoor Care Tips To Keep Furniture Looking New
Outdoor furniture is a great way to not only ensure you and your guests are comfortable while enjoying your home's exterior space, but patio furniture also enhances the overall look and feel of your home. That said, do yourself a favor and invest in quality patio furniture covers to preserve your outdoor living experience. Here are a few tips you can put to good use to get as much use as possible from your outdoor furniture.
Read the Manufacturer's Instructions
Just as you want to read the tags on your clothes to determine the best way to wash and dry them, the same applies to furniture used on your patio or deck. Protective covers for outdoor furniture are a great supplement, but you need to know what products and chemicals may damage furniture and potentially void the warranty.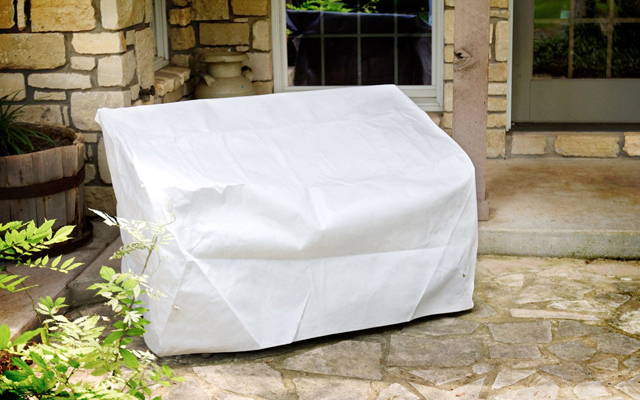 Apply a Bit of TLC
When you're ready to pull off your patio furniture covers, brush off any dirt or dust that may have collected on the surface. A mild detergent and water mix can keep your pieces looking their best, just make sure you do a thorough job of washing the soap off to prevent residue build-up. Depending on what type of regular or replacement chair cushions you have, you may be able to toss them in the washer.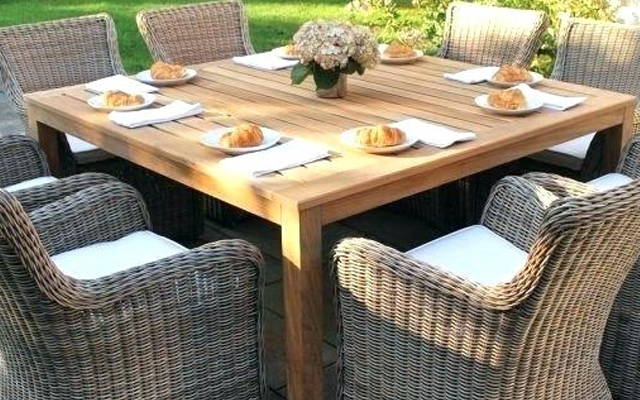 Know What Not To Use
Recognizing what type of chemicals and treatments you should avoid when taking care of your outdoor furniture is essential as well. For instance, it's probably best that you don't power wash or bleach your furniture, as doing so could cause more harm than good to pieces and patio furniture covers. If you're ever in doubt about using a chemical, test it on an inconspicuous spot on the furniture first.

Store Furniture During the Winter
If you've got the room on your property, it's a good idea to store your patio or deck furniture during the colder months of the year when you aren't using it. If you're unable to store your furniture, make sure you buy covers that are designed to stand up to the rigors of the elements, which is especially vital if you live in a geographic location that receives harsh winters. Check out our variety of outdoor storage boxes for ideal storage.
Don't Forget About Mold
Patio furniture made with cloth could be susceptible to mold and mildew. You need to take steps to use patio furniture covers to protect your pieces from the rain and other forms of condensation, and it's good to get into the habit of checking exposed patio furniture after a strong storm to make sure everything's nice and dry. Should wet furniture mold, you can try scrubbing away at it to get it clean. Otherwise, you may have to throw pieces out if the problem cannot be handled. A bit of mold may not seem like an issue, but it can negatively impact your respiratory health.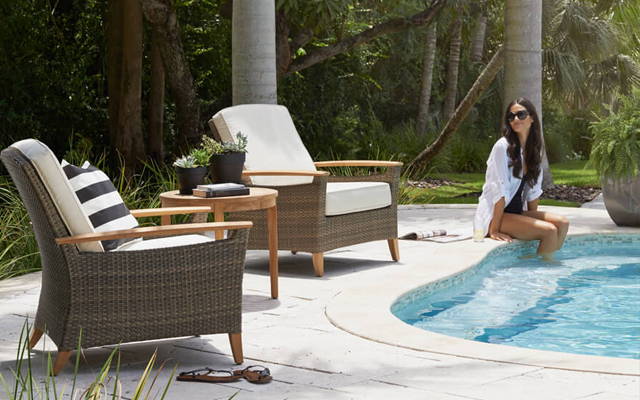 Protect Your Wicker
Wicker outdoor furniture is common and easy to take care of, but the fact remains that a bit of effort is still required on your part, besides using patio furniture covers, to extend the life and preserve the look of your wicker outdoor furniture. You can do this with either clear paint or varnish, and shielding your wicker from the sun's rays is another good idea. When cleaning wicker or wicker patio furniture covers with water and a mild detergent, be sure you don't use too much water so you don't break down the fibers.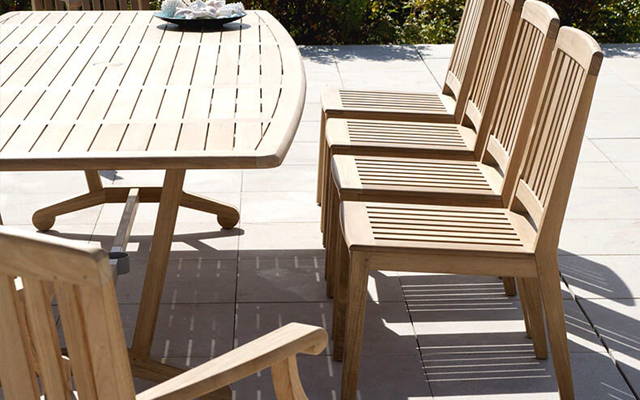 Teak Furniture
If you have teak outdoor furniture, look for a quality teak cleaner and bristle brush to scrub away dirt, grime and the potential for mildew. It's best to aim for cleaning teak at least once a year to better ensure it always looks its best. Additionally, applying oil to your teak furniture helps keep the grain from cracking and gives the material a nice sheen.
You may not think too much about taking care of your outside furniture, but a little time and attention are sure to go a long way to boost your outdoor living comfort. Put the above suggestions to good use and your patio furniture may outlive your regular furniture.