Patio Tips: How to Protect Your Outdoor Furniture
Katie O'Leary

Patio season provides simple yet treasured pleasures. There's nothing quite like gathering around long tables for delicious meals and sharing conversations with friends around the dancing glow of a fire pit. But let's face it, patio furniture is an investment, and every climate presents unique challenges for patio furniture longevity. As with most things, the key to extending the lifespan of your furniture is prevention. Outlined below are some tips on how to protect outdoor furniture for maximum use.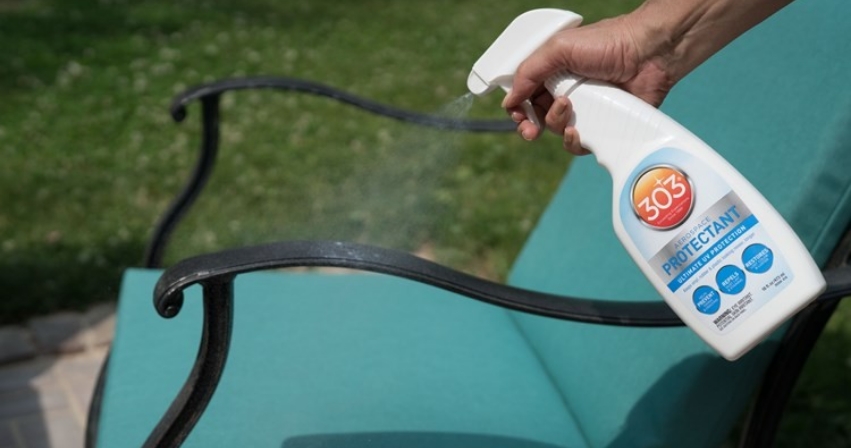 1. How to Protect Your Outdoor Furniture: Regular Cleaning
One of the best ways to protect your outdoor furniture is to clean it regularly. When left unattended, furniture can accumulate moisture, dirt and debris—all of which create a breeding ground for mold and mildew. Most outdoor furniture can be cleaned by applying a gentle soapy mixture with a soft cloth. However, it is important to always read maintenance instructions, as some materials will require specific techniques. Check out our comprehensive cleaning guide to discover the best cleaning protocol for your patio furniture.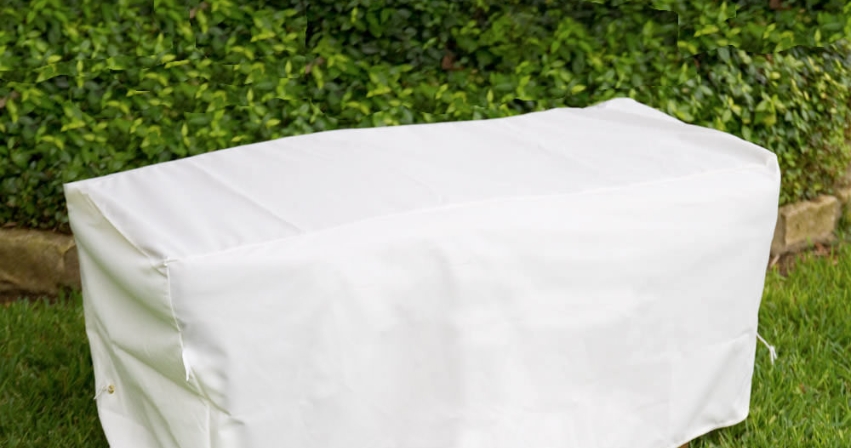 2. How to Protect Your Outdoor Furniture: Protective Covers
If you don't have space to store your patio furniture indoors during the winter months, you should consider investing in protective furniture covers. Well-fitted outdoor furniture covers can add years to the lifespan of your patio pieces and ensure you get the most from your outdoor living investment.

Furniture covers provide protection against harsh winter weather, such as rain, snow and wind, and they also protect against some of summer's more subtle weathering agents, such as sun-caused fading. Additionally, during the summer, you can proactively prevent furniture damage by consistently checking the weather forecast. If you notice a big storm is moving through, you might consider throwing your covers on the night before.

When using protective covers, be sure to only place them on your furniture when it is completely dry as if your furniture is damp, moisture can get trapped underneath, which may lead to mold and mildew growth. If you can, avoid placing objects, such as planters— on top of your covers to prevent moisture and marks from accumulating.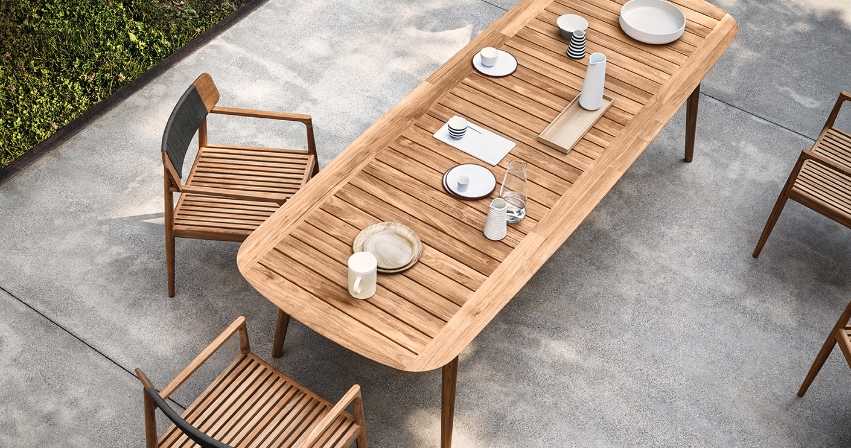 3. How to Protect Your Outdoor Furniture: Maintenance
Wood is a popular material choice for outdoor furniture; it has a classic, inviting aesthetic that attracts a wide range of design preferences. Just like all materials, when exposed to rain, snow and sun, wood furniture will age and weather. Additionally, if you have wood furniture placed on the perimeter of your patio or near a pool, it is more susceptible to damaging factors, such as rot.

To best protect your wood furniture, you should regularly clean it by wiping away accumulated dirt with a damp, non-abrasive cleaning cloth. For stubborn marks and spots, create a cleaning mixture by mixing a pH-neutral soap with water. Dip a non-abrasive cloth in this mixture and then wipe the spot.