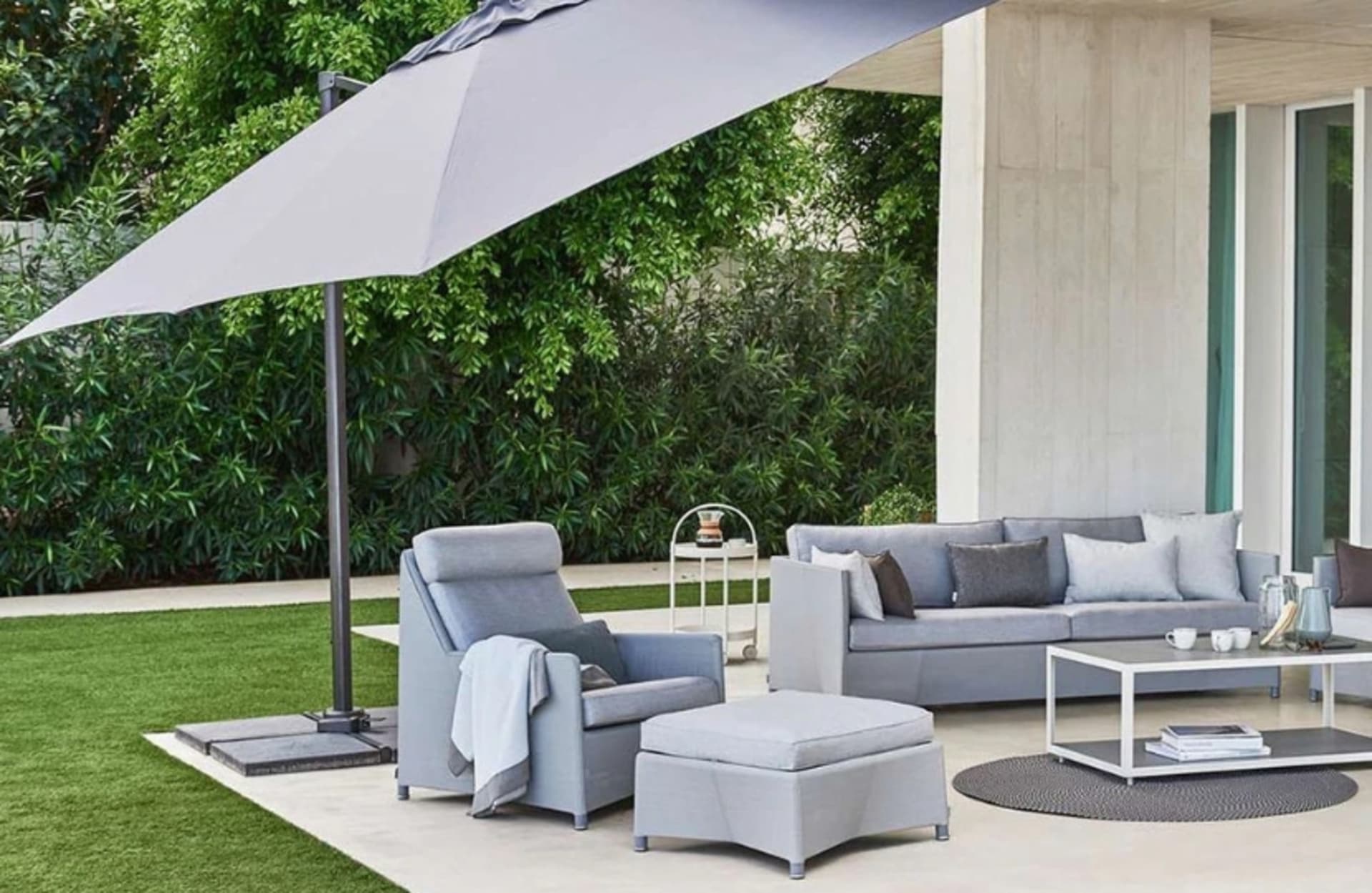 Patio Cover Ideas: Patio Umbrellas
Umbrellas are among our favorite patio cover ideas. Not only do they provide much-needed shade on hot days, but they also protect your furniture, enhance the design of your space and provide an ideal temperature for lounging. In fact, umbrellas made with high-quality UV-resistant fabrics can make the air feel up to 10 degrees cooler! On days where the highs start to creep into the 90s, this can be a huge game-changer. Additionally, patio umbrellas are extremely versatile; they are available in a variety of colors, styles, and tilting mechanisms, allowing more creativity in designing your shade experience. Most patio umbrellas tend to fall into three categories—each offering unique benefits:
Market Umbrellas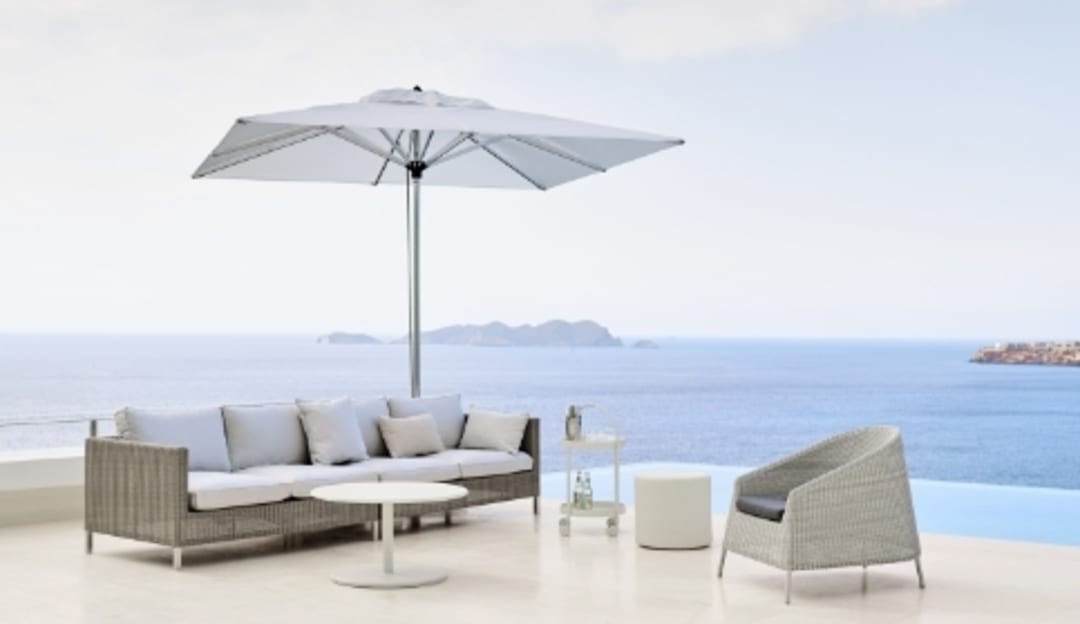 If you've ever swooned over the patio umbrellas lining sidewalks or scenic cafes, it's likely they were market umbrellas. Originating from Europe, these umbrellas are distinguished by their round or octagonal canopy shape and are commonly paired with a wooden or aluminum center pole. Versatile and affordable, market umbrellas are a great option for shade seekers.
Cantilever Umbrellas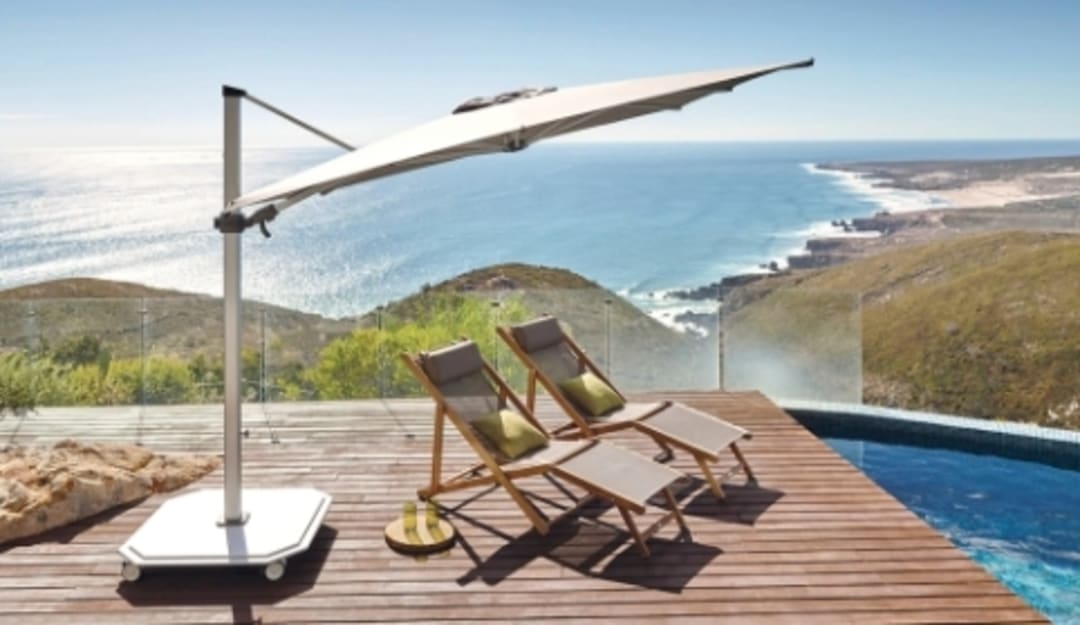 Typically, larger than market alternatives, cantilever umbrellas normally feature an arched or jointed pole that is offset from the center. This provides the unique advantage of a full view of your guests that might otherwise be obstructed by a center pole.
Specialty Umbrellas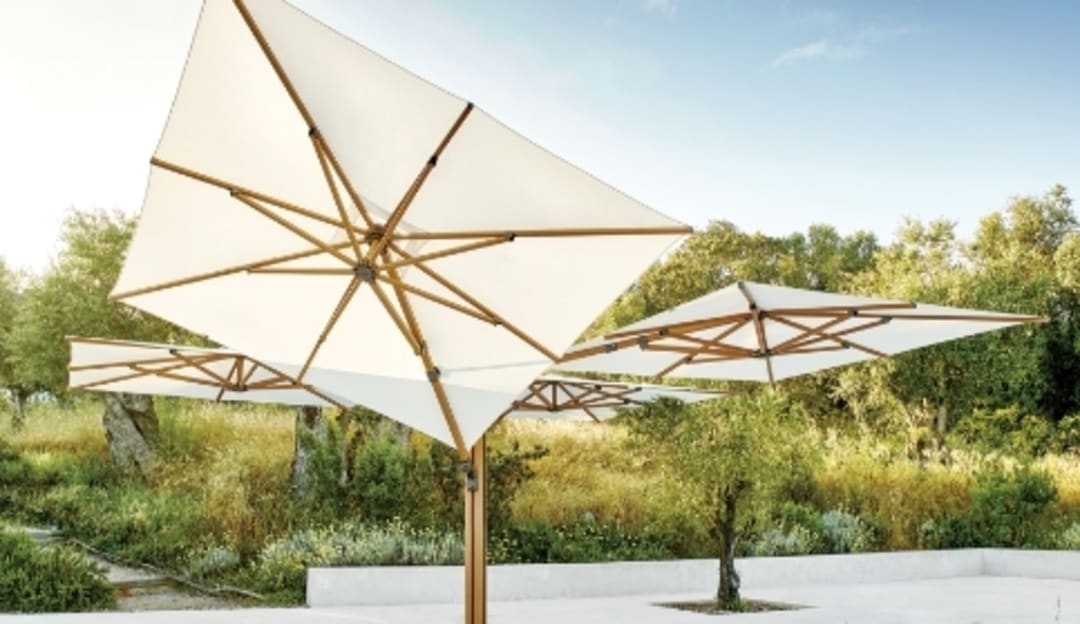 These umbrellas often have unique, eye-catching shapes that are different from the traditional round, octagonal, square or rectangular canopies. They also usually come with special features, such as fixed LED lighting on the umbrella's ribs.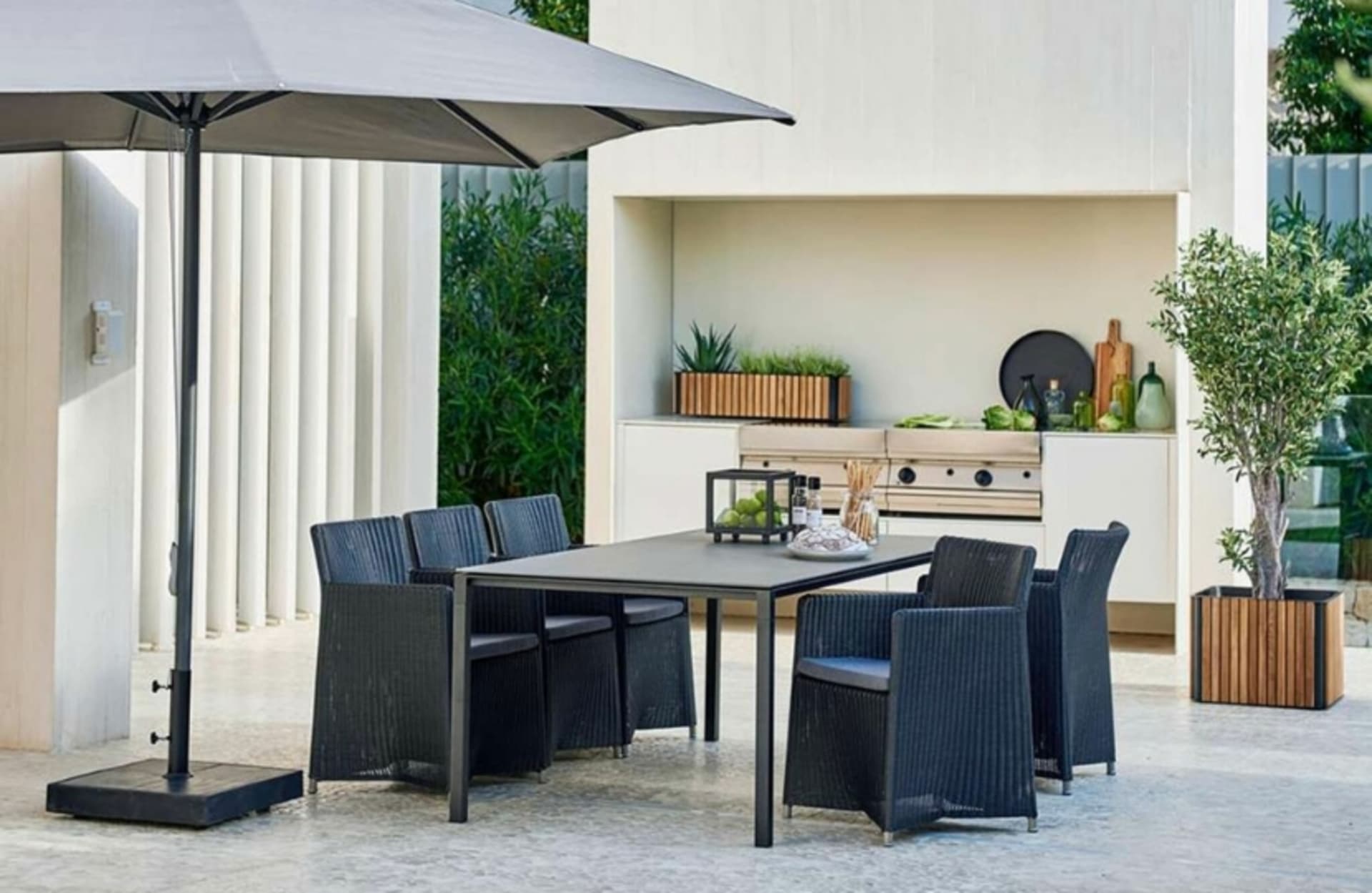 Patio umbrellas are a timeless patio cover idea. Any umbrella you choose will provide a sophisticated patio shade and greatly enhance the comfort of your outdoor space.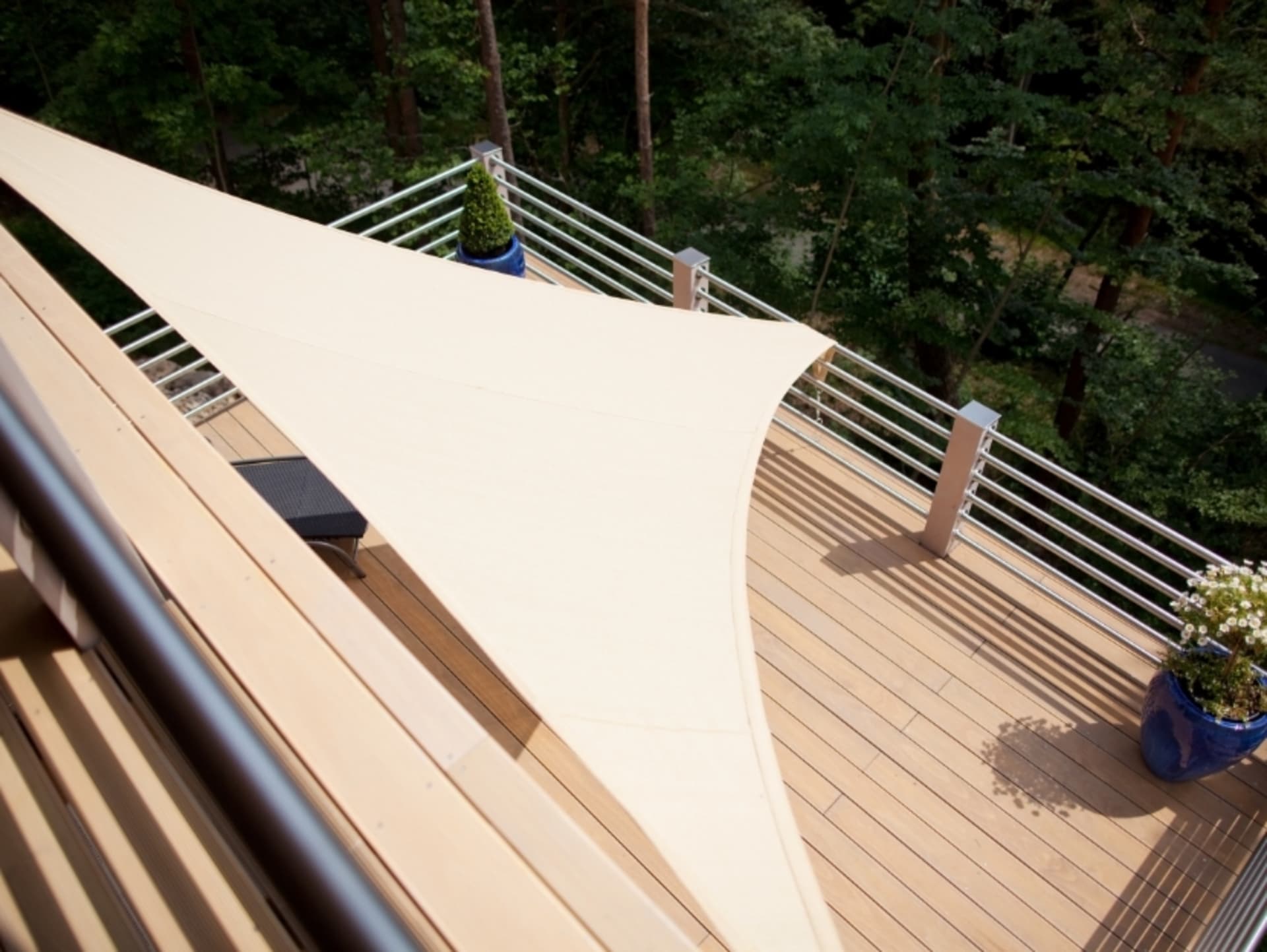 Patio Cover Ideas: Patio Sails
Have you ever found yourself admiring a sailboat on the water? If so, you'd probably appreciate how shade sails can harness a similar design for beauty, ingenuity, and of course, shade right in your backyard. Shade sails are a great patio cover idea for those with modern design preferences. They can be attached to a roof or outdoor structure to form a canopy that provides protection from the sun. Not only do they provide a barrier from UV rays, but they also provide outdoor spaces with a sophisticated, structural aesthetic. When shopping for shade sails, you'll want to consider the shape you want as well as the size you'll need to create a shaded area suitable for your needs. Be sure to only choose sails that have been constructed with high-density polyethylene fabrics.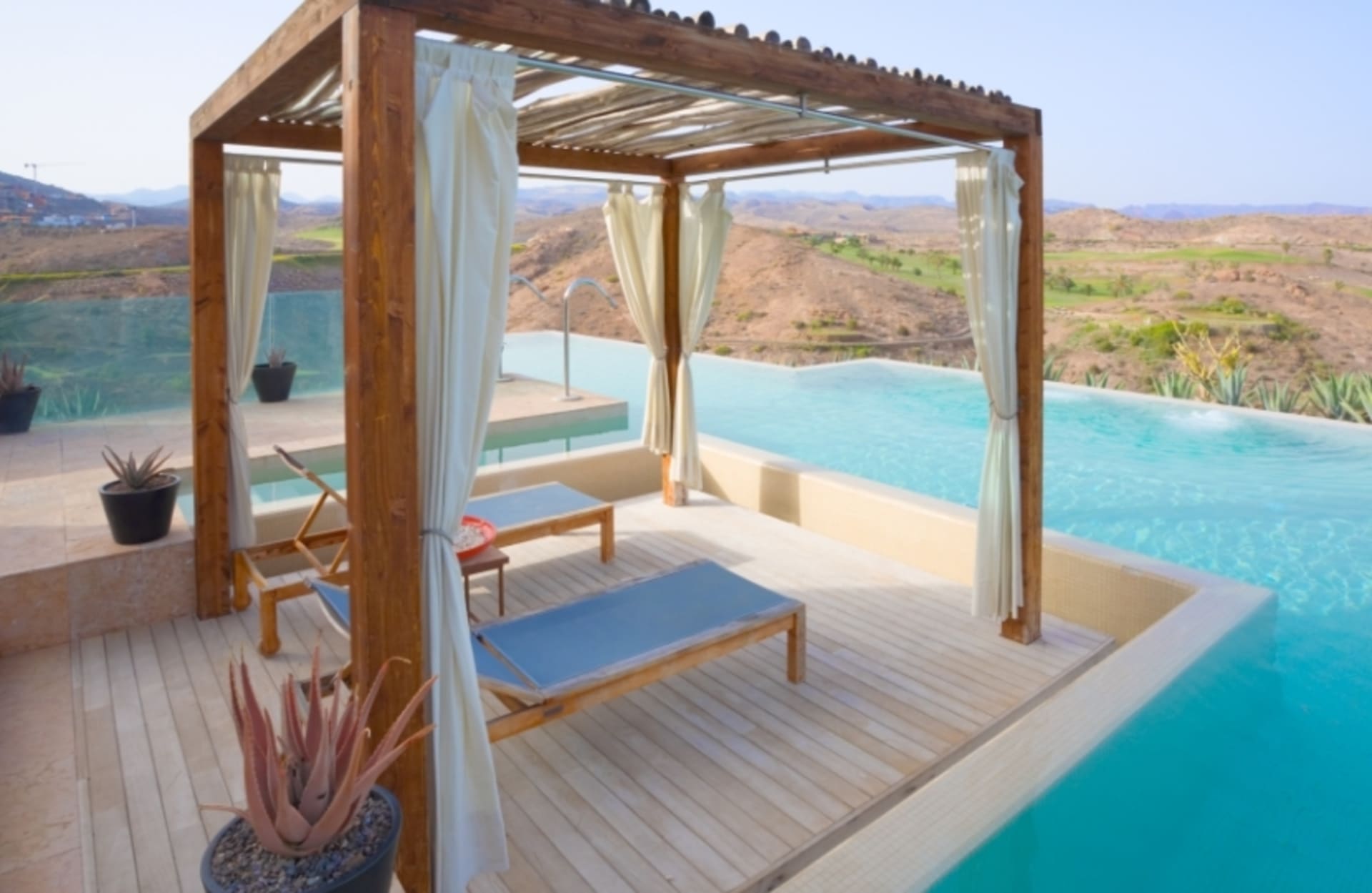 Patio Cover Ideas: Pergolas
For centuries, pergolas have been a go-to source for shade, and they still make the cut for one of the best patio cover ideas. Hundreds of years ago, the Tuscans built pergolas and let grapevines grow over them to help block the sun year-round. Today, this strategy provides the same patio magic and visual appeal. And like our other favorites on this list, pergolas offer more than just an ingenious patio cover idea — they're a great way to add form and function to your outdoor living space. There are also many fun ways to customize your pergola to fit your ideal coverage: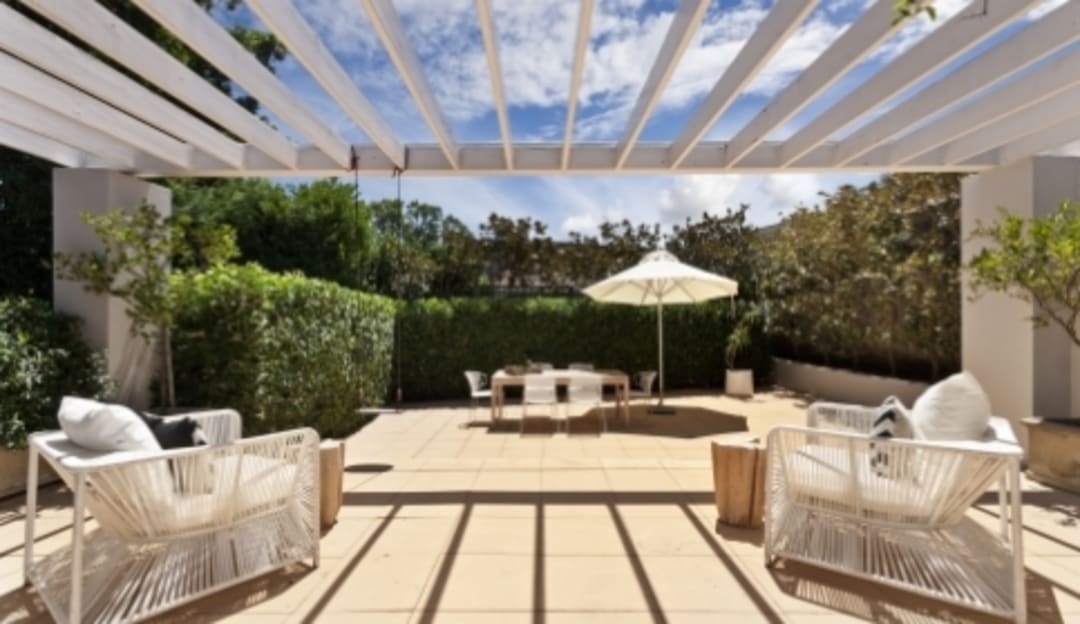 Add lattice slats to the top
Cedar lattice slats are a great way to add additional patio shade to a pergola. The crisscrossed pattern is available in a variety of styles. Some offer more shade while others let in more sunlight, allowing you to choose an option that meets your shade preferences.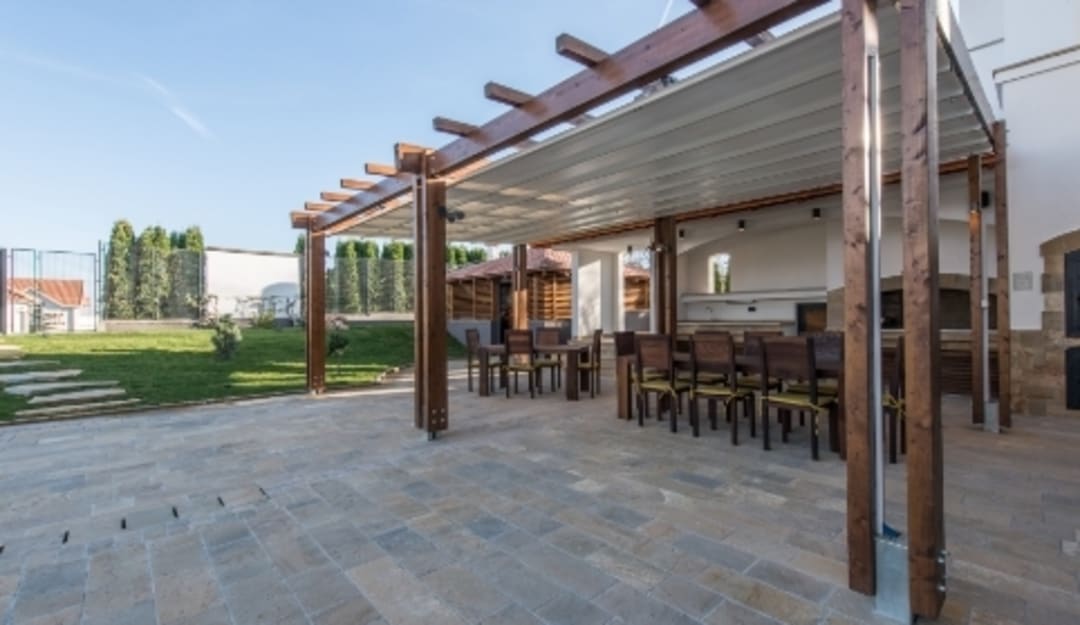 Consider a retractable canopy
Retractable canopies offer a day-to-day mechanism for customizing your shade for maximum comfort. In early summer, keep the canopy open for full sun exposure. Then, when it starts to get hot, extend the canopy for full shade and protection.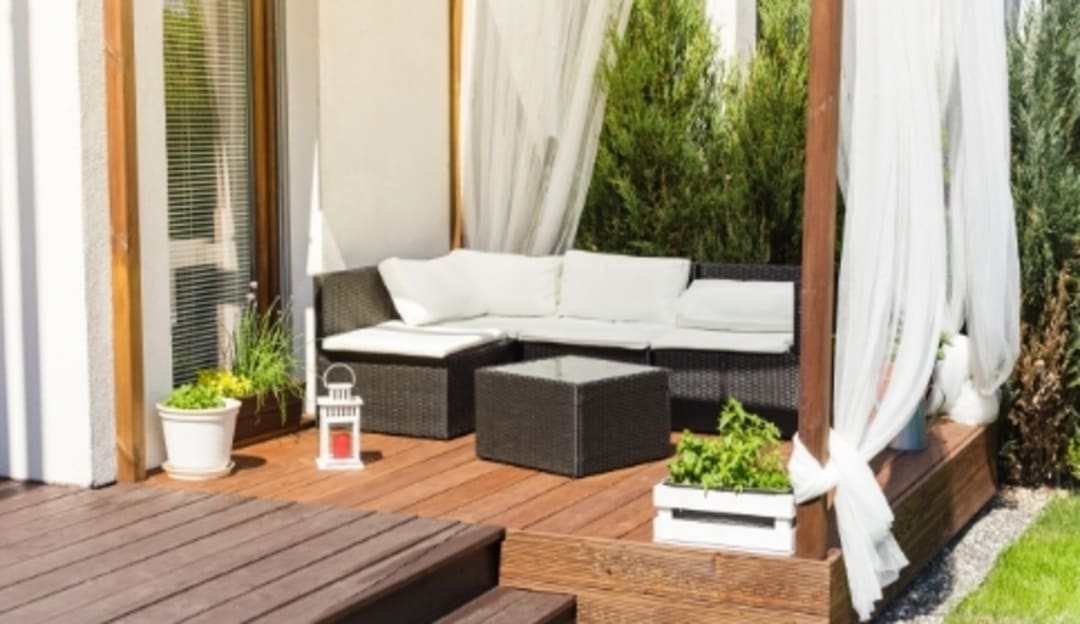 Outfit the sides with outdoor curtains
Side shade protection and privacy can really up your pergola game. With this simple addition, your space can start to feel like your favorite retreat. Outdoor curtains are a great solution for enhancing shade coverage while enhancing the aesthetic of your outdoor room.