Recipes
THREE EASY SUPER BOWL RECIPES FOR 2023
The Drift
It's safe to say that football and barbecue are a match made in heaven. Whether you're hosting a watch party (perhaps on a luxury outdoor TV) or attending one, these three recipes are guaranteed to make an impression. Whip up a big-batch of cocktails and cook up mouthwatering recipes on a charcoal grill for a savory, mouthwatering flavor.
Super Bowl Recipe: Spiked Arnold Palmers
Make this batch of spiked Arnold Palmers ahead of time and store in a pitcher for easy serving on game day.
Ingredients
6 cups of prepared sweet tea
4 cups bottled lemonade
2 1/4 cups (18 oz.) vodka
3 medium lemons, thinly sliced 
Mint sprigs, for garnish
Directions
Stir together tea, lemonade, vodka, and simple syrup in a large bowl or pitcher. 
Add lemon slices; refrigerate until chilled, at least 2 hours or up to 24. 
Serve over ice, and garnish with mint sprigs and lemon slices.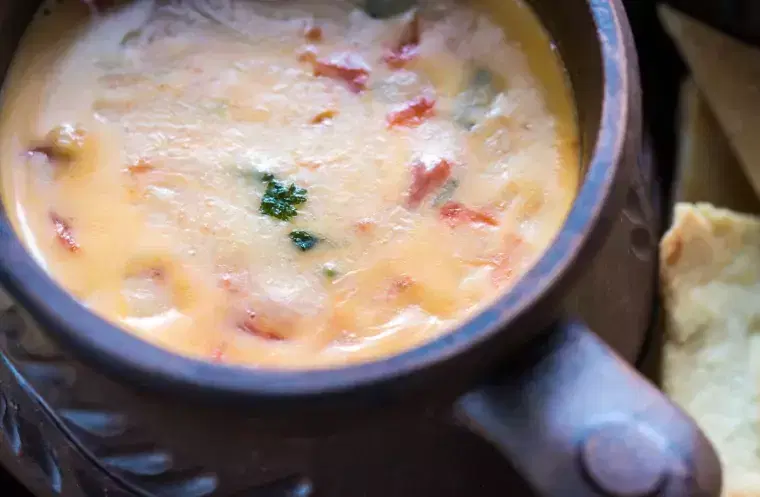 Super Bowl Recipe: Smoked Queso
What's a Super Bowl without queso? This shareable queso has a rich depth of flavor thanks to hours in the smoker.
Ingredients
1 tbsp minced garlic
8 oz pepper jack cheese, cubed
8 oz mexican blend shredded cheese
32 oz velveeta, cubed
1 cup salsa
1/2 medium white onion, diced
1 tbsp cilantro
2 roma tomatoes, diced
4 oz cream cheese, cubed


Instructions
Fire up the smoker to 225°F
Add ingredients to a large cast iron skillet or disposable 9x13" aluminum pan. 
Place in smoker and smoke for about 1 1/2 to 2 hours or until the cheese is fully melted and smooth stirring 2-3 times through cooking.
Serve with tortilla chips, and enjoy!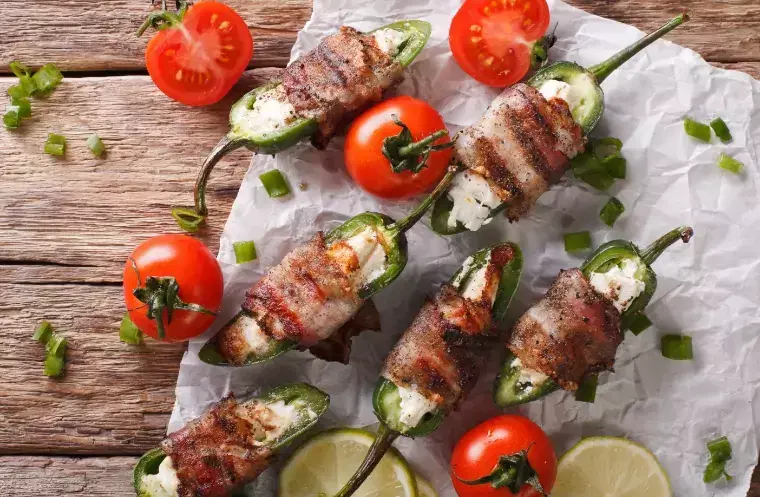 Super Bowl Recipe: Smoked Jalapeño Poppers
Once you make these smoked jalapeño poppers, you'll never go back. 
Ingredients
10 jalapeño peppers, large
8 tbsp cream cheese
20 slices bacon
1/2 lb cheddar cheese, cut into pepper-sized sticks
2 cups turkey stuffing
Instructions
Cut jalapeño peppers in half, spooning out the white flesh and seeds. Do not remove stems. 
Prepare turkey stuffing according to packaging instructions.
Stuff jalapeno halves with cream cheese, about 1 tsp per one pepper half, followed by turkey stuffing and cheddar sticks. Wrap one bacon slice around each. 
Place on a smoker preheated to 225F-250°F and smoke for about 1.5 –2 hours. Poppers are done when they acquire rich maroon/brown/burgundy color.