Use Scandinavian Design to Perfect Any Outdoor Space
Jordan Parrish

When winter ends and warm weather decides to make an appearance, there's nothing quite like shaking off that long chill by unwinding on your patio with family and friends. However, if you lack the right patio furniture, you could find yourself enjoying your outdoor time a bit less than you potentially could. Of course, that doesn't mean you should just go out and get the first piece of furniture you find. Being selective about your purchase is the best way to ensure you're getting results that are as nice to look at as they are comfortable. Fortunately, it's easy to find excellent style when you check out Scandinavian design furniture.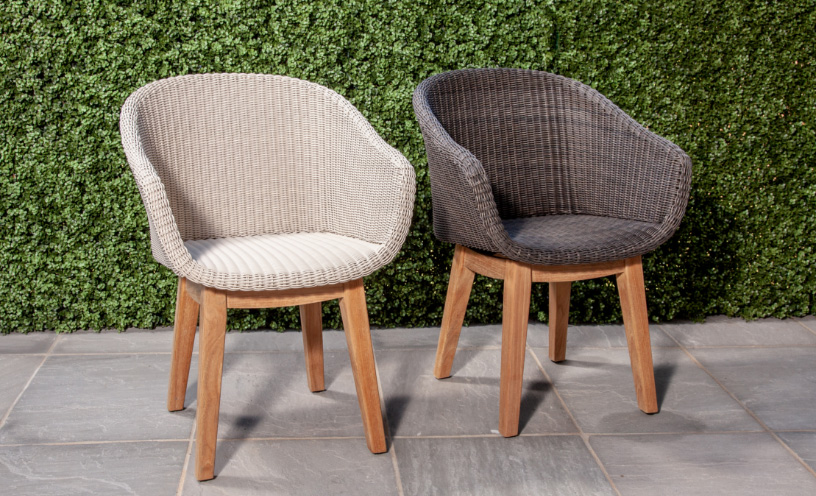 3 Defining Elements
Scandinavian-designed furniture can typically be identified at a glance by three major defining factors:
Clean, straight, simple lines
Modern, neutral tones such as black, white, gray and beige
Prominent additions of wood and other natural materials
By prominently featuring these design principles, this type of furniture trends strongly toward the modern side of the décor spectrum and embraces the most popular details of furniture design in recent years.

Adding wooden and metal materials together creates an interesting contrast that's sure to draw the eye, while smooth, clean lines and neutral colors help to ensure that your patio stays looking orderly year-round.

Many of these custom furniture options – such as those crafted by Danish-inspired brand POVL Outdoor – are made cushion-less, exhibiting instead a sling-type bottom that offers plenty of support or perhaps an overall more solid wooden construction. This means chairs won't need to be taken indoors every time the weather turns bad, leaving you to enjoy your patio furniture without all the hassle.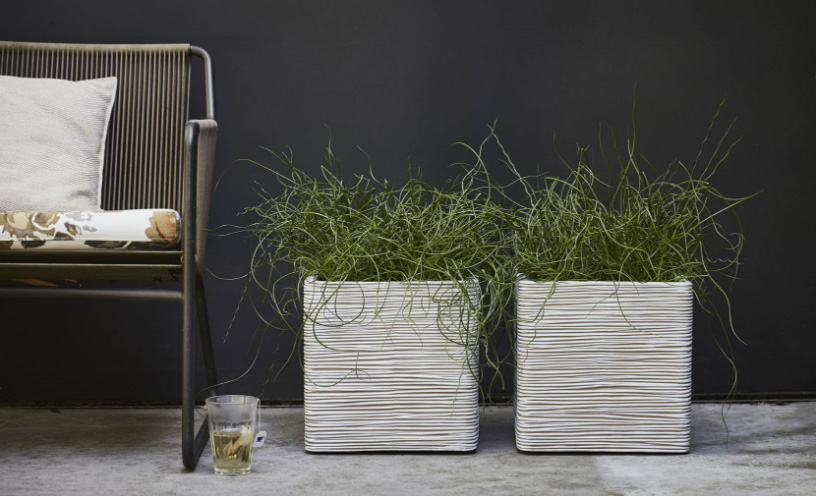 Accenting a Space
Because Scandinavian designed furniture offers the perfect balance of simplicity and modern elegance, it's easy to work into any design theme that you might have in place or in the works already.

The neutral tones used throughout the pieces go perfectly with splashes of bright, bold color for a fun experience that never clashes, or can be used alongside other muted tones to create an elegant, calming environment for gatherings of all types.

Top off your table with some seasonal plants and flowers, implement some simple statuary, or pull the chairs up to a fire pit. Regardless of what you do to decorate your space, an outdoor furniture set of this variety is sure to look excellent on your patio or deck.
Finding Your Perfect Match
While this type of furniture adheres to a handful of simple design principles, there's still a great deal of variety to sort through while looking for your perfect match. Your best bet is to take your personal needs and the layout of your outdoor space into consideration while making your decision.

For example, if you have a small space, you may want to acquire a few chairs and some small end tables or a shorter, oval-shaped table rather than a full dining table. But if you have the space and tend to entertain a great deal, a full-sized outdoor dining table may be necessary.

Regardless of what your final decision is, remember not to wait too late to place your order. Often, waiting until the warm weather is upon you means waiting weeks or even months for your new purchases to arrive, reducing the amount of time you'll have to enjoy your upgraded space. Order early so you can ensure you're getting the most out of your outdoor experience.

Scandinavian-designed furniture combines some of the most recent and popular outdoor design trends to give you a space that's truly relaxing and enjoyable to inhabit. Find yours today and completely transform your deck, patio or other outdoor space into the best version of itself.