Inspiration
Why We Love Decorating With Outdoor Furnishings Indoors
The Drift
It's an age-old dilemma: how can you achieve the perfect balance of form and function when decorating a home? The good news: whether you're looking for pieces that stand up to sticky fingers, muddy paws, or perennial parties, you don't need to sacrifice style for durability.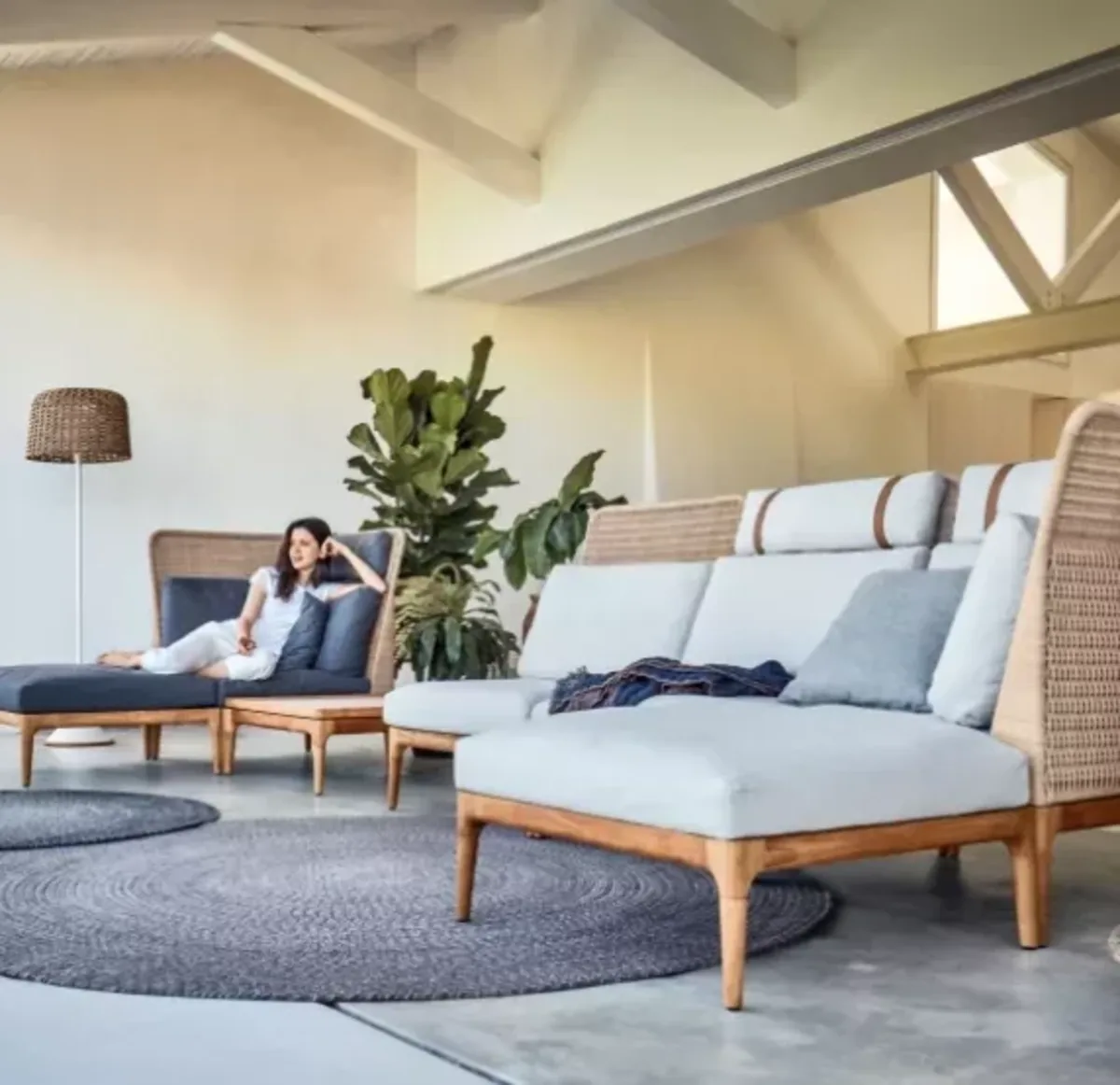 A designer-approved trick: incorporate indoor-outdoor furniture and performance fabrics into your home. Designed to withstand even the harshest of elements, indoor-outdoor furniture and fabrics are kid, pet, and party-friendly. And best of all: the right indoor-outdoor furniture pieces look just as good as those designed for the indoors.
"The outdoor brands we carry are made to withstand the elements, which tends to require more durability in the construction of the frames as well as the fabric used for the cushions," Kat Cobban, Design Associate at AuthenTEAK's outdoor furniture showroom. Whether you're decorating from the ground up or just looking to make a few improvements, here's how to outfit your home for aesthetics and resilience.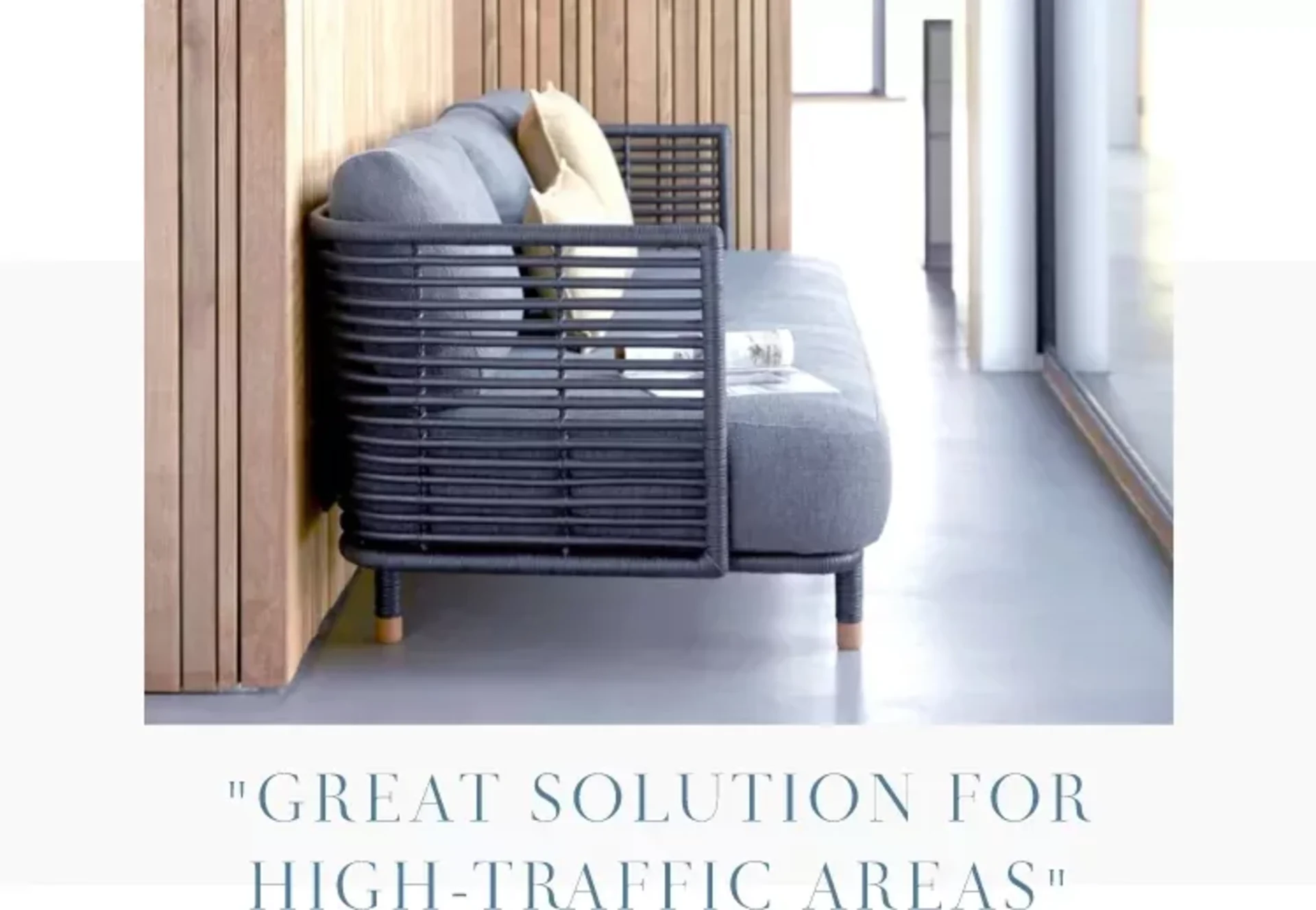 RE-UPHOLSTER EXISTING PIECES
Existing furniture—or perhaps the perfect vintage find—can be made more kid and pet-friendly by a simple change in upholstery. "Designers have used performance fabrics like interior furniture for years," says Cobban. "Customers can purchase a performance fabric by brands like Sunbrella and have a local upholsterer recover their cushions." Because these performance fabrics are made from solution-dyed fibers, they're easy to clean and resistant to stains, wear, and tear.
This is an especially great solution for high-traffic areas like the kitchen, living room, or dining room. And not only are performance fabrics easy to clean and resistant to stains, but they're also available in a range of different weaves and styles—from single-color weaves and complex jacquards to textures like chenille, bouclé, tweed, knits, and more.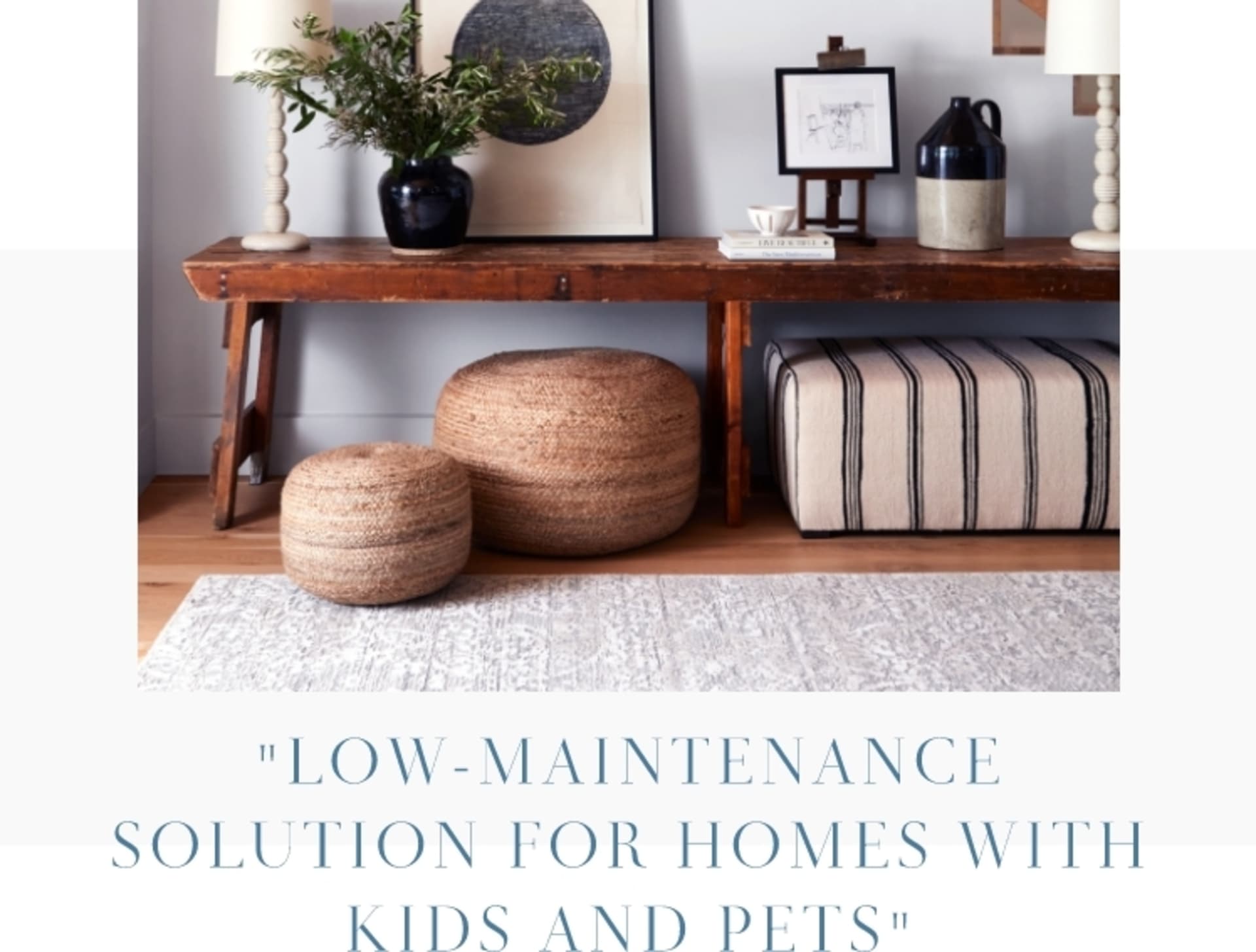 ANCHOR SPACES WITH INDOOR-OUTDOOR RUGS
High-traffic areas require high-performance pieces, which is why indoor-outdoor rugs are a low-maintenance solution for homes with kids and pets—or for homeowners who love to entertain. Because most outdoor rugs are made with polypropylene, "they can be washed with detergent or bleach, without being damaged," says Cobban.
Like performance fabrics, indoor-outdoor rugs are now available in an array of styles, many of which mimic the look of classic hand-woven or hand-knotted indoor rugs, with the hard-wearing nature of weather-resistant materials.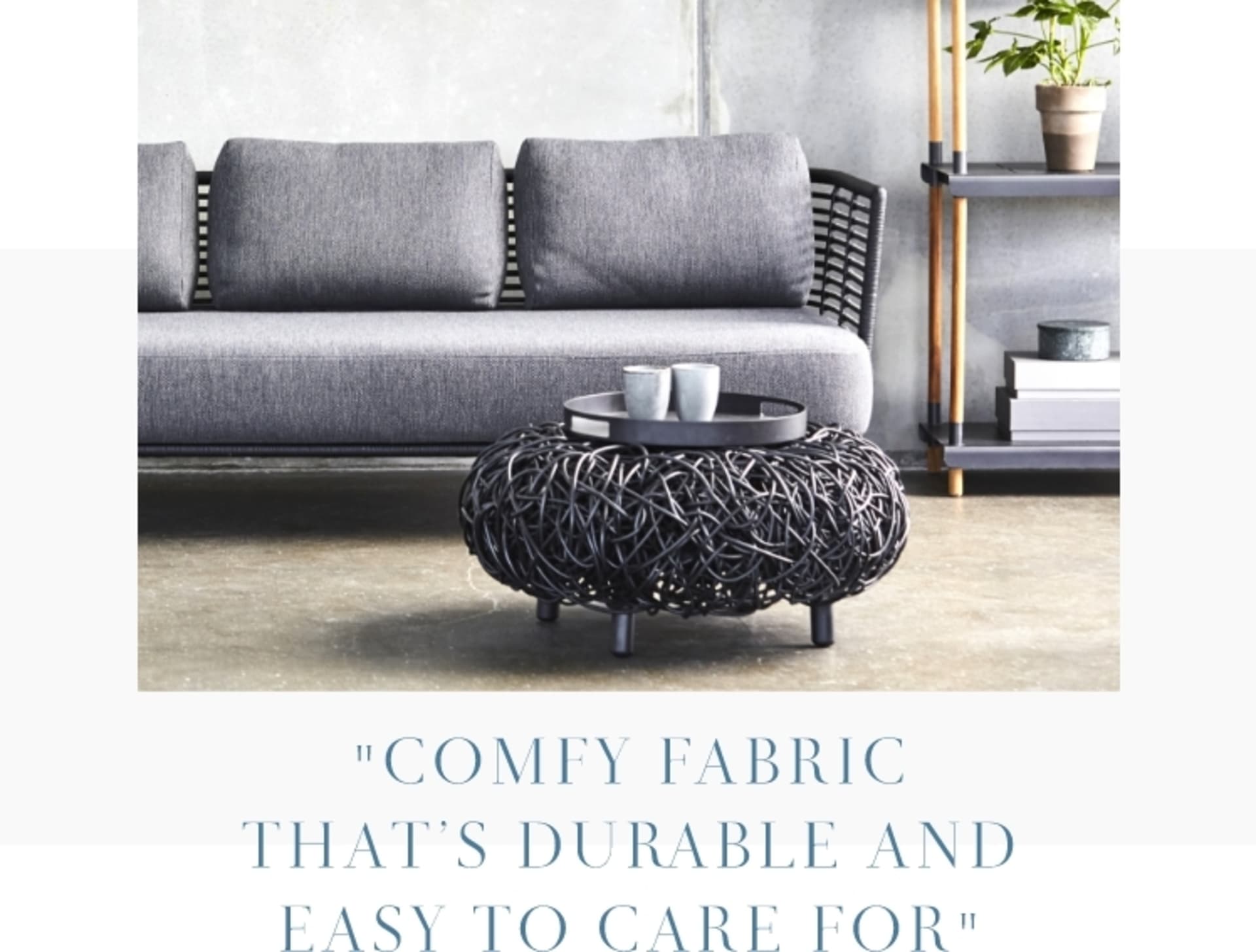 CHOOSE OUTDOOR FURNITURE WITH AN INDOOR LOOK
As styles and technologies have evolved, it's easier than ever to source upholstered indoor-outdoor furniture that can stand up to heavy traffic or spills, while looking just as—if not more—on-trend as an indoor piece. "Most of our brands have collections that look and feel like indoor furniture," says Kat Cobban, Design Associate at AuthenTEAK's outdoor furniture showroom. "We can direct the customer to a collection that will pair well with their interior style and select a soft, comfy fabric that's durable and easy to care for."
"A few brands that have doubled as indoor/outdoor fully upholstered furniture are Lane Venture and Lee Industries," says Cobban. "Lane Venture offers a spring support system in most of their collections. Their fully upholstered collections are comparable to premium indoor brands."
---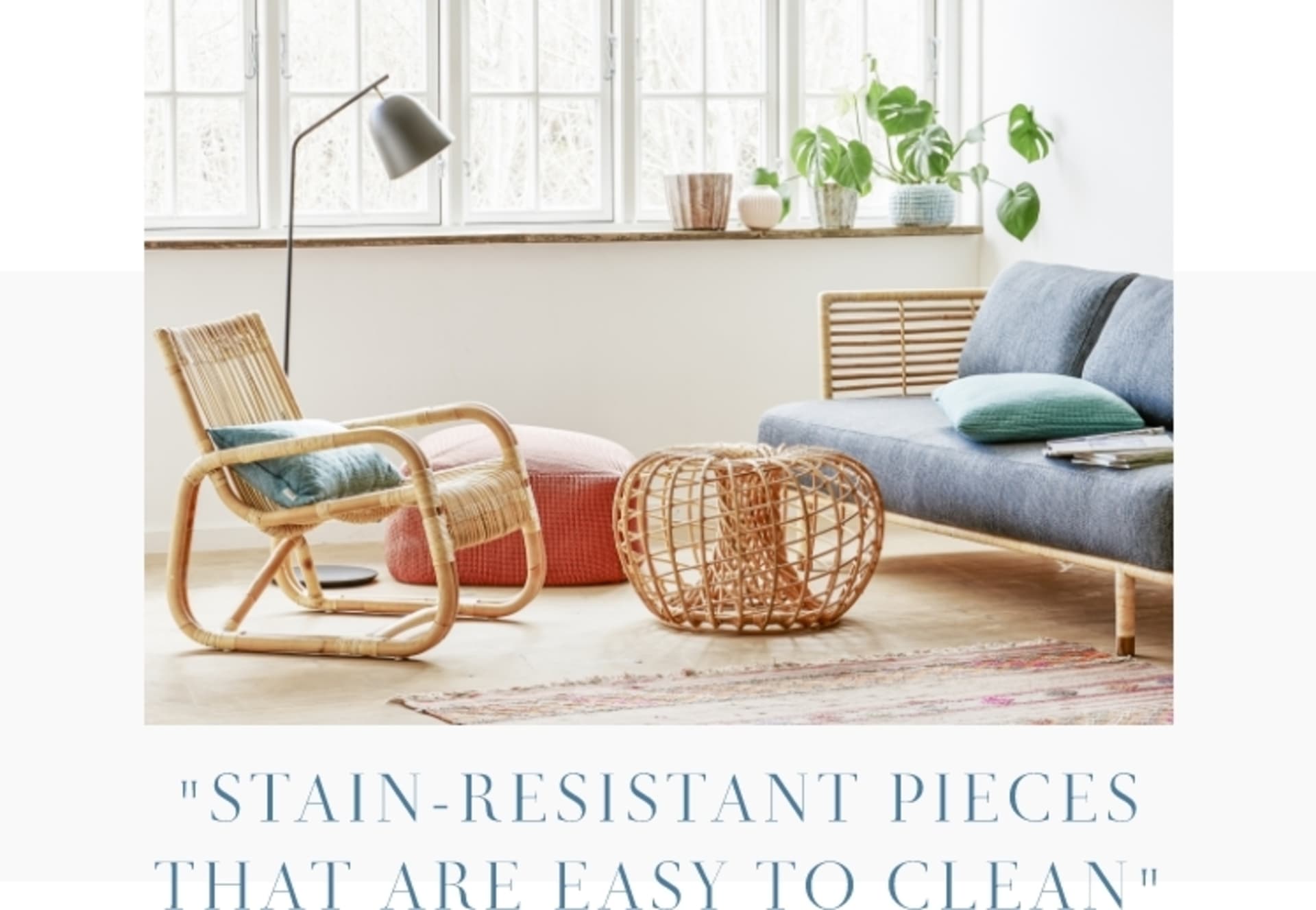 INCORPORATE INDOOR-OUTDOOR ACCESSORIES
An ideal addition to children's rooms, outdoor accessories like poufs and pillows are durable yet plush, made with performance fabrics or weather-resistant materials like polypropylene or PET. The result: stain-resistant pieces that are easy to clean—and easy on the eyes.
Practical Meets Pretty
Indoor-outdoor furniture isn't just for the patio. Shop a curated selection of luxury indoor-outdoor furniture and performance fabrics that stand up to stains, wear, tear, and high traffic—all while looking pretty. Available in timeless designs and of-the-moment styles, the right performance fabric or indoor-outdoor furniture piece is the secret ingredient to a well-designed, worry-free space.