OUTDOOR KITCHEN
EQUIPMENT
Everything you didn't (and did) know your outdoor kitchen needed. From storage and drawers (cooking utensils have to live somewhere) to bar sinks and trash chutes (thank us later), shop the best outdoor kitchen equipment to create a backyard kitchen as livable as it is luxurious.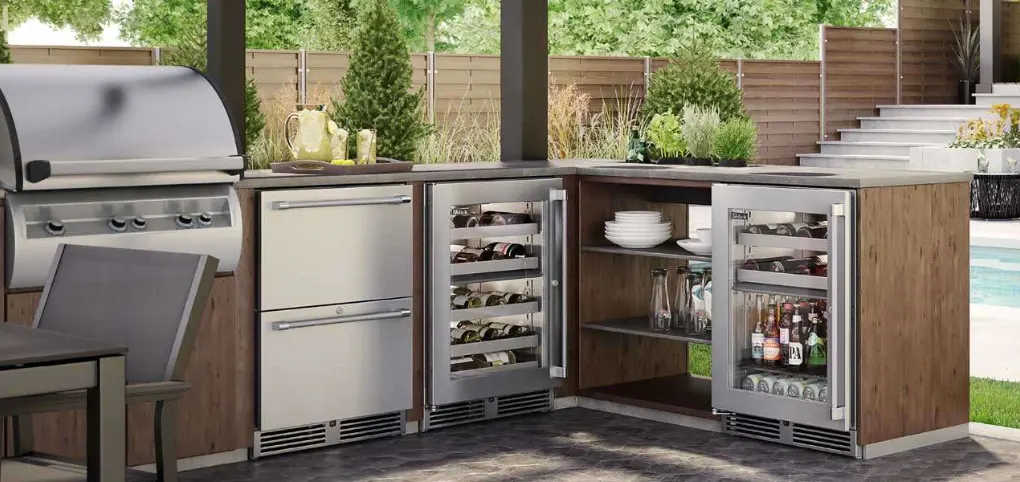 OUTDOOR REFRIGERATION
Refrigerators, ice makers, and freezers from top brands maintain the perfect temperature throughout even the harshest weather conditions. 
Shop all outdoor refrigeration
SIDE BURNERS
For the outdoor kitchen that can accommodate all the extra side dishes. 
Shop all side burners
---
Outdoor cooking equipment
Keep the backyard kitchen stocked with outdoor cooking equipment that brings all the convenience of an indoor kitchen outside. From storage, side burners, and griddles to sinks and refrigeration, high-quality outdoor cooking equipment.