MAINTENANCE & CARE

Take care of your investment with our array of outdoor furniture and backyard protection products. Grab a weather-resistant table cover, replace a chair cushion or find the perfect cleaner to make your outdoor surfaces like new.
Shop All Maintenance and Care >

HOW TO PROTECT YOUR PATIO FURNITURE
The wonderful thing about patio furniture is that it provides us with a comfortable space to spend outdoors...
Read More >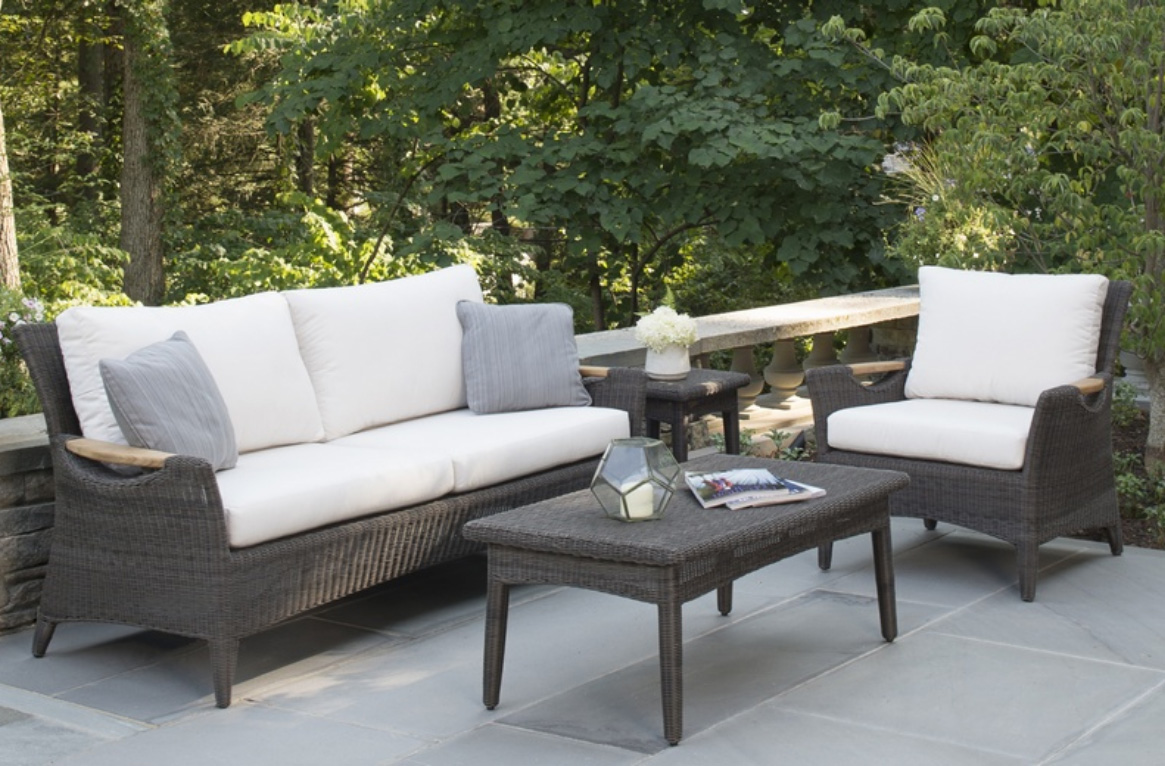 BATTLE POLLEN SEASON WITH OUTDOOR FURNITURE COVERS
Covers for your outdoor furniture are necessary during the winter months to prevent damage in cold, wet environments. But did you know that during pollen season, outd...
Read More >
---
Outdoor Furniture Protection You Can Count On
Guard your investment while preserving the beauty of your patio space with our heavy-duty outdoor furniture protection products. We offer a full range of products – from sprays that protect outdoor wood to moisture-blocking protective covers – all designed to keep your garden furniture looking its best for years to come.
Good protection starts with reinforcing your furniture. Choose one of our teak oils or sealants to help your chairs, benches and other seating maintain that golden glow. Shop heavy-duty cleaners to banish stains from outdoor cushions or select from our assortment of replacement cushions from top brands like Kingsley Bate, Gloster and Barlow Tyrie. Double down on your outdoor furniture protection with one of our durable, tear-resistant protective covers, in sizes to cover grills, patio umbrellas and more. We even carry stainless steel cleaners, mildew blockers and chemical moisture shields. Buy a single product or get a complete set for multi-level coverage season after season.
At AuthenTEAK, we believe keeping your outdoor space attractive and comfortable doesn't end at outdoor furniture protection. We carry an assortment of products to keep your garden watered, banish mosquitoes and more. Get started maintaining your outdoor retreat with help from AuthenTEAK.