KAMADO JOE

Kamado Joe ceramic egg-shaped grills and smokers maximize the power of outdoor cooking by using natural lump charcoal for fuel for consistent low-temperature heat output and unparalleled smoky flavor. Cooking on a Kamado Joe is straightforward and simple, but the best part is that the Kamado Joe offers the absolute best quality ceramic grill in the USA. These grills are constructed using a high-quality ceramic that allows for maximum heat retention, while features like the thick-walled, heat-resistant shell, the easy-open dome, the ultra-precise top vent and patented slide-out ash drawer makes the competition green with envy. Experience the power and versatility of ceramic kamado cooking with Kamado Joe grills and accessories.
Shop All Kamado Joe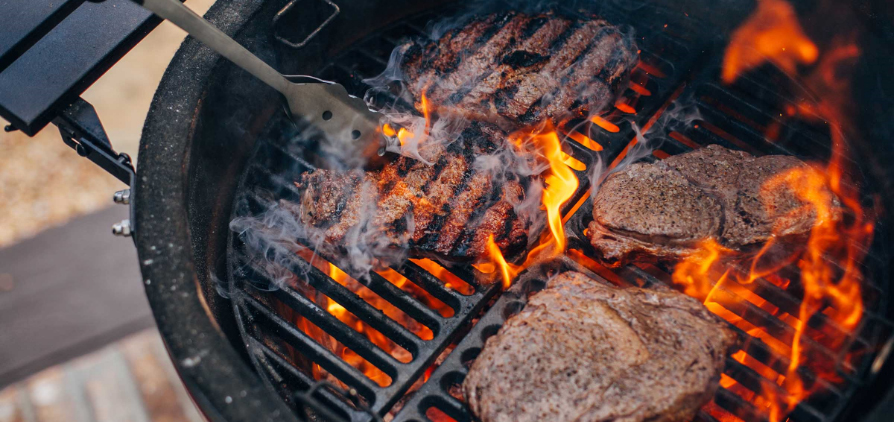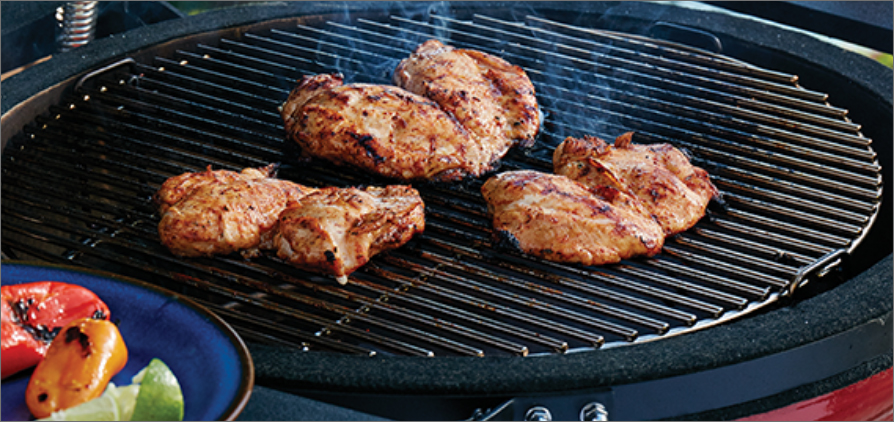 ---
​
UPGRADE YOUR BBQ GAME WITH KAMADO JOE GRILLS
Maximize outdoor cooking with Kamado Joe grills & grill accessories. Kamado Joe ceramic grills are traditionally designed egg-shaped grills that are fueled with charcoal and guaranteed to infuse your food with unparalleled smoky flavor. The grills are constructed using high quality ceramic that traps in smoke and allows for maximum heat retention. The egg shape of a kamado grill allows for the smoke to rise to the top of the kamado, circulate along the grill's curved lid, and infuse smoky charcoal flavor back into the food. While ceramic kamado grills are simplistic in their design, they're very versatile in their cooking abilities. Ceramic is a great material for temperature control and heat retention, allowing Kamado Joe grills to have the ability to smoke, bake, roast, sear and grill. Kamado Joe offers a variety of grilling accessories such as an electric charcoal fire starter to help simplify kamado cooking and ceramic heat deflector plates to allow for multiple temperatures across the cooking grates. Enjoy time outdoors like never before and become a BBQ master with Kamado Joe.